02 March 2020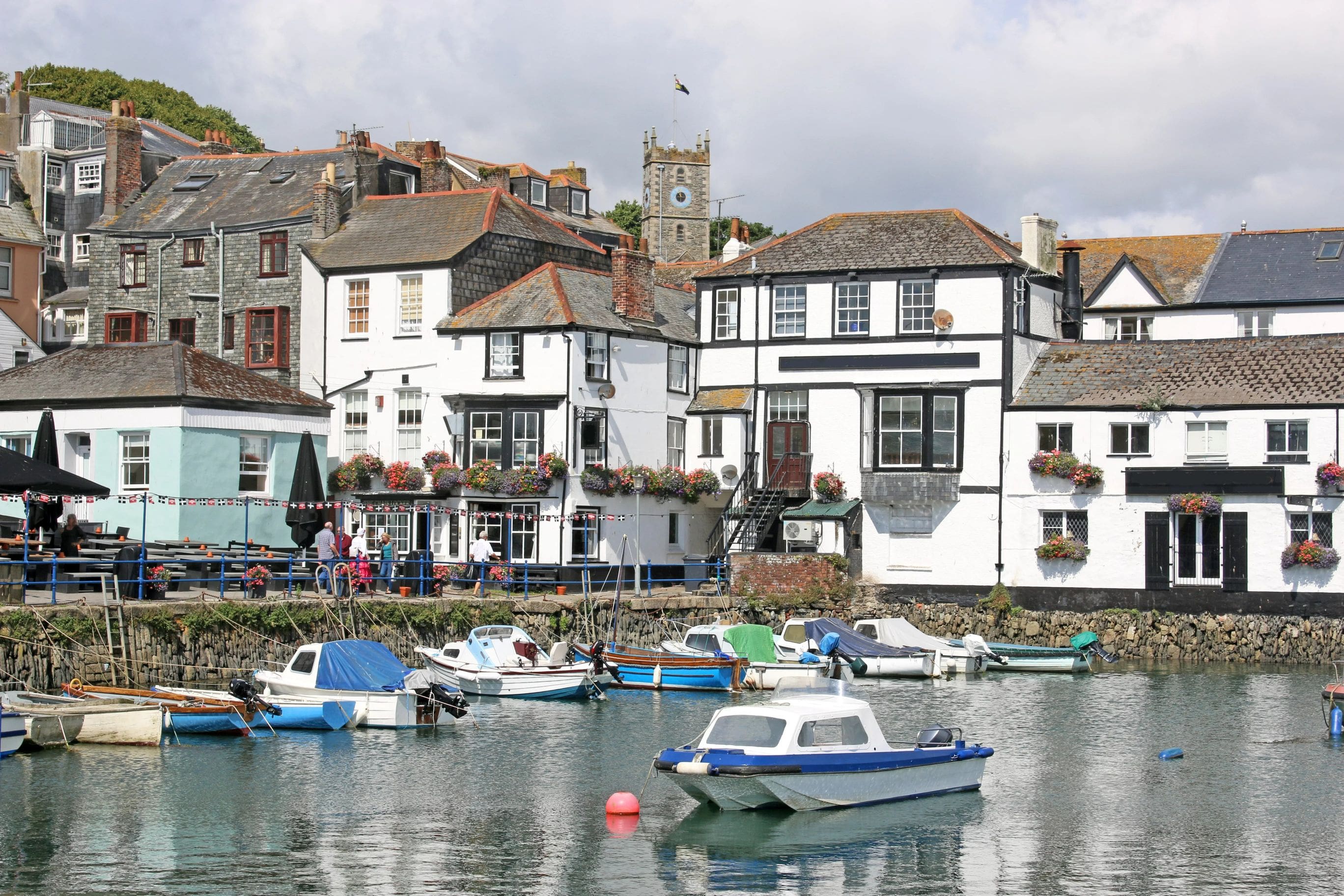 We have fallen head over heels in love with the idyllic coastal town of Falmouth, home to our stunning new development, The Fitzroy. Come rain or shine, this lesser known gem on the UK's south west shores will provide you with the feeling of being on a perfect beach mini-break and may well just win your heart too.
Think blustery beach walks, cosy pub meals and perhaps a sighting of a famous film set or two! In order to share the love, we have compiled for you the picture-perfect day out in this Cornish harbour town.
Where to begin…
Taking you slightly inland to the subtropical paradise of Trebah Gardens, this tranquil setting will be the perfect place to begin your day in Falmouth. Lose yourself in four miles of footpaths winding through dazzling exotic plants and countless secret corners waiting to be discovered, finally ending up at the garden's very own private beach.
Next Up…
Moving swiftly on from nature to culture! You will find that the award-winning Falmouth Art Gallery has become the town's hub of creative activity. Boasting three large exhibition rooms, you can be sure that the gallery will always have something new and exciting for all to enjoy. Take a stroll through the various exhibitions and marvel at the great works of 17th century Dutch masters. One of the museum's most famous accolades is its automata collection, first exhibited in its 'A Cabaret of Mechanical Movement' to capture and celebrate the town's automata-making heritage. Don't miss out on learning about Falmouth's fascinating cultural history.
Feeling peckish?
After your morning of cultural immersion, we're sure you will have worked up an appetite! There is nothing more delightful about being in this corner of the world than treating yourself to an indulgent Cornish cream tea. In Falmouth you can enjoy yours whilst watching the world go by on the sea-view balcony of the Victoria chateau style, Falmouth Hotel. All you'll need to worry about is whether it's jam or cream on top!
Ever heard of Poldark?
Of course you have! Now it's time to satisfy your taste for adventure by setting off on one of the area's most famous coastal walks following in the footsteps of the great Poldark himself. With the beloved story being set in our adored town of Falmouth, take yourself to the neighbouring coastal towns of Charlestown or Kynance Cove and visit some of the most famous landmarks from the show. Get an exclusive behind-the-scenes experience and witness the glistening blue waters, lush countryside and craggy cliffs that have formed the background across the first three series. You won't be disappointed!
Time for a bit of romance… in a cave?!
Finally, Falmouth seals the deal with an array of cosy haunts and delectable dining experiences. If you are seeking something more on the romantic side, look no further than La Cave, a French wine bar and brasserie in the heart of the town. Located within a unique cellar setting, it resonates perfectly with the seaside charm of Falmouth's old high street, reminiscent of the smugglers' caves the town once revolved around. Dimly lit and featuring live music in the evenings it is a brilliant tribute to the relaxed nightlife that can be found in this Cornish settlement. Enjoy wine, piano music and fabulous company as you end a glorious day in Falmouth.
If after all this, you're finding yourself falling in love with Falmouth too, PegasusLife has a range of homes available at The Fitzroy, with prices starting at £370,000.