09 October 2020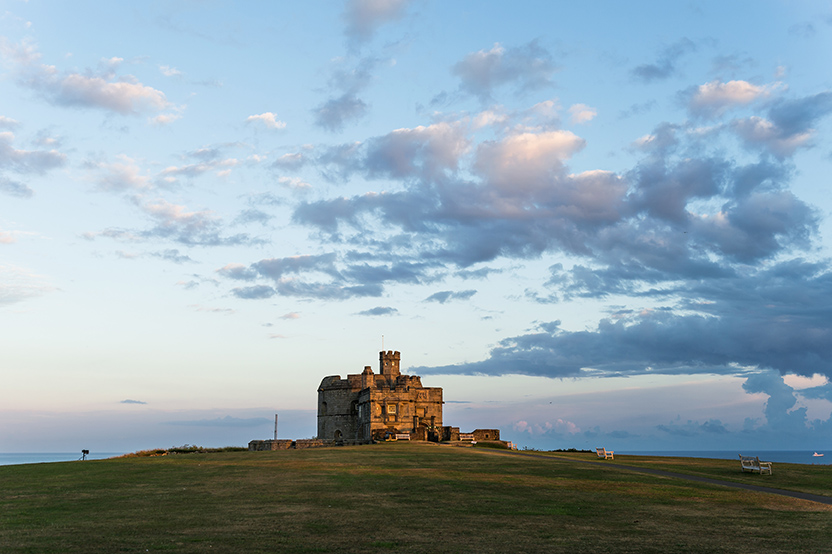 Just a short stroll from our Fitzroy community in Falmouth is English Heritage's Pendennis Castle, a coastal fortress set on a headland that boasts unparalleled views out to sea. The Castle was built by Henry VIII and has defended Britain and Cornwall from invasion since Tudor times.
The castle was built between 1540 and 1542 and has seen a lot of action since. When the English Civil War broke out in 1642 between King Charles I and Parliament, Pendennis and the developing town of Falmouth were strategically important to the Royalists and their route to mainland Europe. As the Parliamentarians began to win the war, preparations were made for Charles to stay there during the winter months, however, he only stayed briefly during 1646.
During the French Revolutionary and Napoleonic Wars Falmouth became an important military depot for the British. The castle land was purchased by the Crown in 1795 and more guns were installed to help deal with the threat of invasion. However, after the Napoleonic Wars, Pendennis was neglected by the state and some of the buildings began to collapse and fell into ruin.
At the turn of the 20th Century the 105th Regiment Royal Garrison Artillery took over Pendennis Castle, and it played a key part during the First World War. Pendennis was rearmed at the start of the World War Two when Falmouth played an important role in supporting the D-Day invasion of France as well as protecting the UK against German E-boats.
The castle was decommissioned in 1956 and is now a grade I listed building under the stewardship of English Heritage. Today visitors can take in the dramatic coastal views, explore the weapons used at Pendennis over the past 500 years, discover how enemy ships were spotted and of course enjoy a Cornish Pasty in the castle's café.
--
To register your interest for our new Falmouth community call our sales on 01326 567664 or email [email protected].