17 January 2023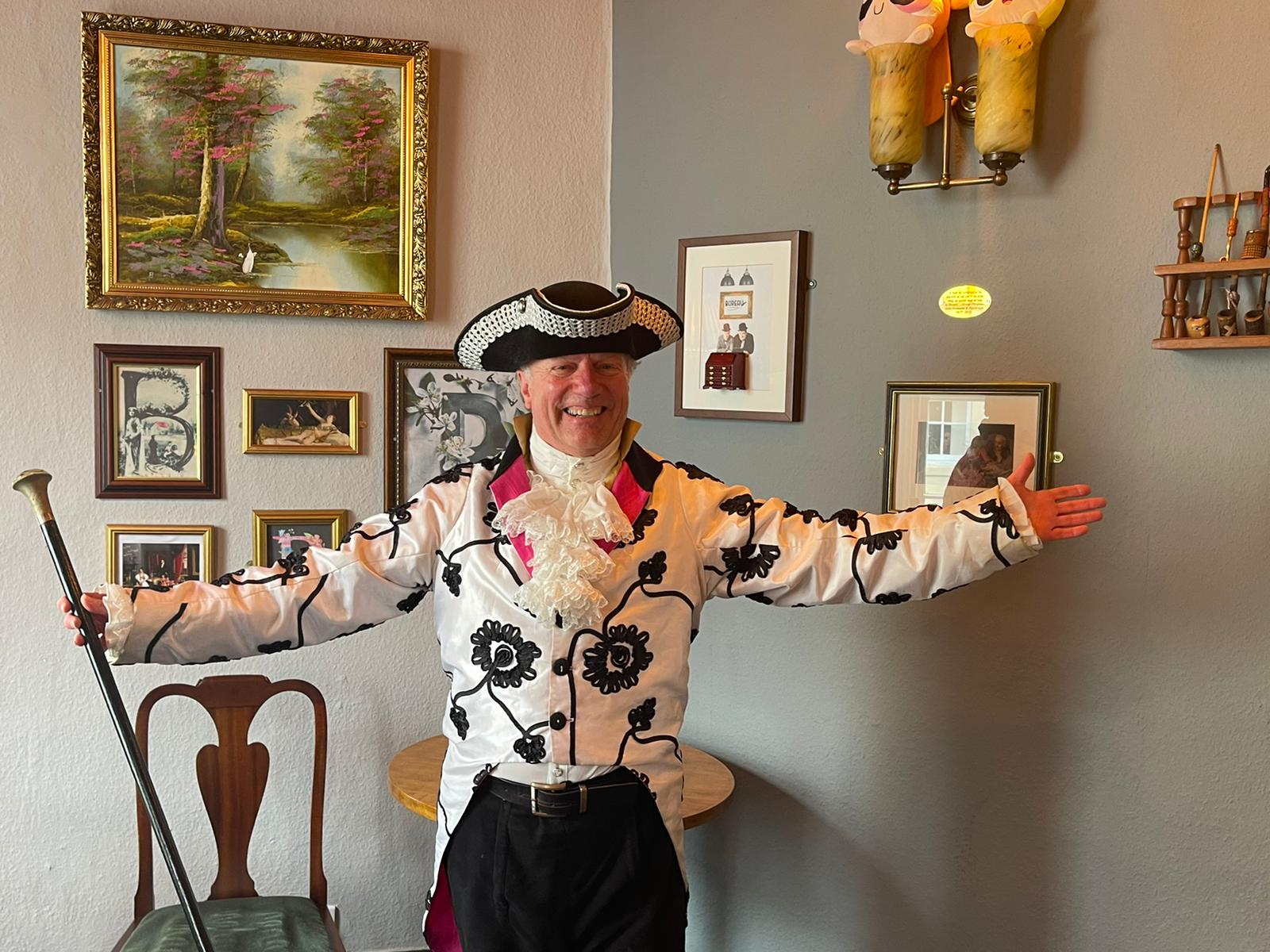 Placing our communities close to amenities, green open space and transport links gives freedom for you to enjoy a rich local life, or to explore further afield everything that British culture and countryside have to offer. We spoke to Jono Oates, local hero and expert tour guide to Lichfield, about life in Lichfield, which is home to our upcoming community - Lichfield Bonds.
Please could you introduce yourself?
My name is Jono and I'm a tour guide, local historian and author here in lovely Lichfield. I spend every day either talking about, writing about, photographing or walking around the city centre. Hundreds of people know me and I'm often referred to as Mr Lichfield! I run walking history tours around Lichfield and also host talks on all aspects of the history at local interest groups, WI's etc.
What are some of the must-see locations/attractions in Lichfield?
Lichfield Cathedral has to be the must-see attraction in Lichfield, it's the only three-spired medieval cathedral in the whole of the country and looks fabulous from the outside, and is stunning inside. It's free entry, though donations are always welcome as it costs thousands of pounds every day just to keep it open. Find the Vicars Close at the top of the Cathedral Close – fantastic timbered buildings going back to the Middle Ages, and set in a courtyard – a true hidden gem of Lichfield. The Samuel Johnson Birthplace Museum and Erasmus Darwin (grandfather of Charles Darwin) are both fascinating museums and impressive buildings. St John's Hospital (almshouse) and Chapel are both lovely – visitors are welcome although it looks private. The Hub at St Mary's on the Market Square (a former church) has a lovely café where you can gaze across to the old chancel of the church and has Lichfield Library on the ground floor. You can find 30 acres of green space at Beacon Park, with woodland walks and activities. The Museum Gardens at the entrance to the Park are beautiful all year round, a great place to eat your sandwiches and watch the world go by. The Gardens of Remembrance, on the opposite side of the road, provide even more peace and reflection, and just 200 metres from the city centre.
How have you seen Lichfield change over the years?
There have been many changes in the outlying areas of the city, with large housing estates replacing the fields and open ground. However the city centre street layout remains pretty much unchanged, it has been that way since the 12th century when one of the early Bishops of Lichfield laid it out in a grid-style system – quite unusual for that time. You can still use a 17th-century map of Lichfield and make your way around the city without too much trouble – incredible! The population of Lichfield has grown quite rapidly in recent years, we're approaching 35,000 people within the area now.
Is there anything you could tell us about the history of the Lichfield Bonds site?
In more recent times the site was home to Richard Winterton Auctioneers auction house and car park. It's close to the Cross Keys car park which was named after the old Cross Keys Inn on Lombard Street, now long gone unfortunately. There is supposed to have been an old Saxon development on the site but not much is known about that. It would have been on one of the routes of the pilgrims as they travelled from the site of St Chad's well, at the end of Stowe Pool, towards the cathedral and the town centre, so it is definitely an ancient site of Lichfield.
Why would you recommend Lichfield as a place to live?
Lichfield is small, friendly, safe and very picturesque. There are plenty of cafes, bars and restaurants (and a cinema is on its way soon too!), there are both independent and high street shops, and there are views on every corner. You don't need a bus or car to travel round in, it is all within easy walking distance. If you do want to travel further then the bus and train stations are a five-minute walk from the centre. From the train station, you can be in Birmingham within 40 minutes and in London by an hour and 20 minutes. The people in Lichfield are very friendly and helpful and will help you find what you need and give you directions to all the attractions and shops.
What is something people might not know about Lichfield?
In the 16th century, Lichfield became a county, as well as a city, within its own right, that lasted for a couple of hundred years, when we became part of the county of Staffordshire. County status gave Lichfield the right to appoint a Sheriff, and could therefore 'beat the bounds', namely marking out the boundaries of the county of Lichfield, a custom which still takes place today!
Finally, what is your favourite thing about Lichfield?
The 'village' feel, despite the fact that we are a city, it's small and compact, you can walk around the centre in about 40 minutes, and so you don't feel that you are living in the 'big city' - it has a village community sense to it. If you walk around the streets, smile and say 'hi' then most people will respond in a similar way – it's very easy to make friends here!
If you would like to take an in-person look around Lichfield you can book yourself in for a tour with Jono himself: [email protected] or 07785 757201
_
Now available to reserve off-plan, Lichfield Bonds will become a stylish collection of 64 independent living apartments for people over the age of 60. The new community will be spread across 3 buildings and offer a mixture of one and two-bedroom modern apartments. Lichfield Bonds will include a communal lounge, social kitchen, patio seating areas and a communal lounge.
Prices £300,000 - £500,000 | Rent from: £1,700 pcm
Register your details with us and we will keep you up to date on the building progress and its anticipated milestones.
01543 657 261