05 May 2020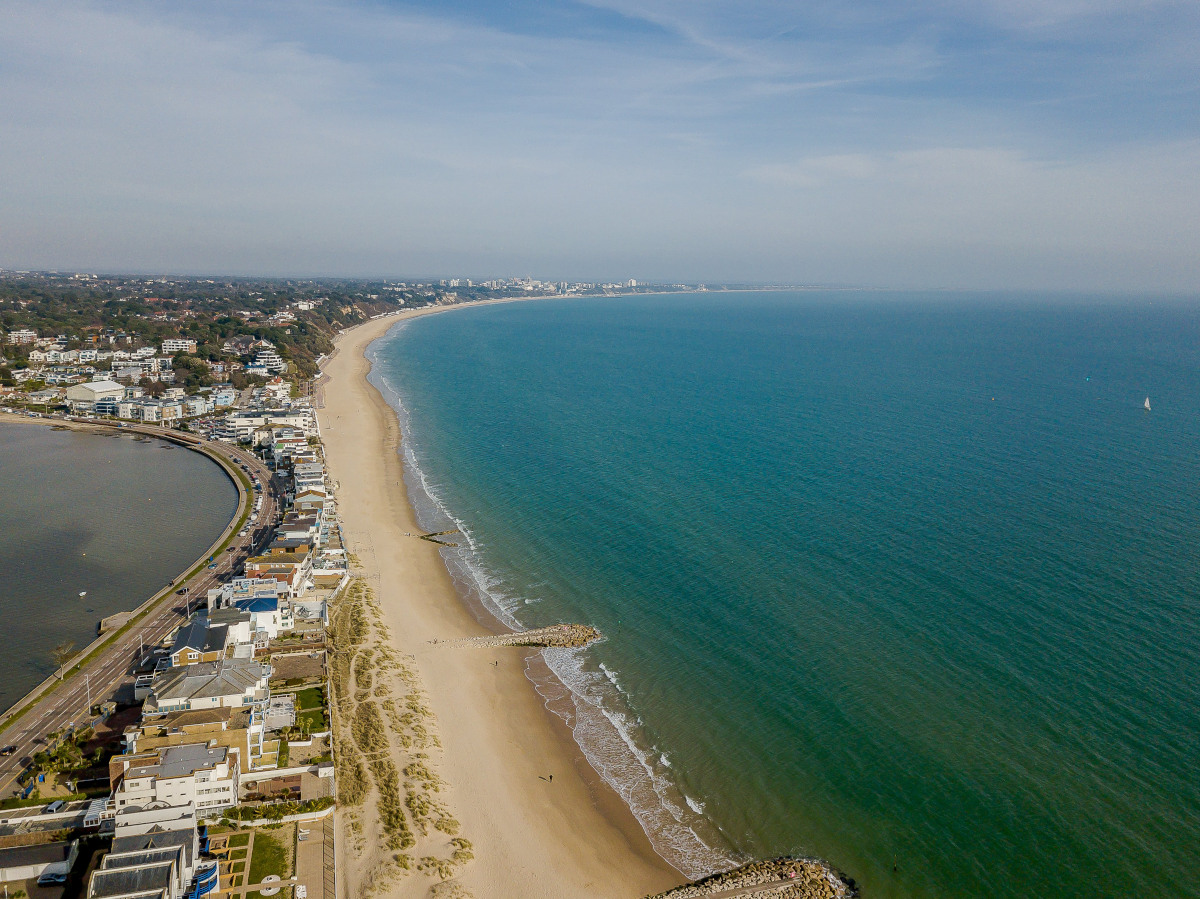 Woodlands sits in the heathland landscape of Canford Cliffs, surrounded by Dorset's pine woods and sandy beaches. Now enjoying all the excitement the South Coast has to offer, from the lively bars and bistros to the shopping and culture of Bournemouth and Poole, it is hard to believe it was once an almost uninhabited heathland and coast line haunted by smugglers, part of it forming the estate owned by Lord Wimborne. We're taking a potted look at the intriguing history of the area.
The History of Canford Cliffs
Early 19th century: Canford Cliffs remained undeveloped until the 1880s. Poole had started to expand during the 19th century but other than Lilliput and Saltern's dock which served the large pottery at Whitecliff, only a farm along Shore Road and a handful of large houses existed. Not much is known about Canford Cliffs' earlier history, but it is believed that the rugged and wild coastline is what kept the area underdeveloped for so long and provided a haven for smuggling. A round tower, possibly a 'Martello Tower', sat above Canford Cliffs Chine which was most likely built to keep an eye on the smugglers' activities if it wasn't to watch out for the French fleets.
1886: Canford Cliffs as we know it today began life in 1886 when a group of Bournemouth businessmen, encouraged by the success of neighbouring Branksome Park, established the Canford Cliffs Estate. They set about putting into practice their fully formed plan to lay out an estate and roads – Cliff Road and The Esplanade among the first – along which individual plots and tranches were sold for development. It was quite an operation and prospective purchasers were brought down from London on special trains and entertained at lunch in a vast marquee on Canford Cliffs.
20th century: The plots sold well and houses started to be built, and by the turn of the 20th century, a parade of shops along Haven Road, a few hotels and the "Pleasure Grounds" followed. With the well-to-do residents, the area thrived and soon became established as "the Dorset Riviera". Perhaps one of the most flamboyant residents was Lady Docker, the famous 1950s socialite. She married three millionaires in succession and only turned down the wealthy owner of Branksome Towers Hotel because he proposed to her in the potting shed rather than the Banqueting Hall. The Docker's gold -plated Daimler was a familiar sight in Canford Cliffs, while their famous 'floating palace', the yacht, Shemara, was a frequent visitor to Poole harbour.
1941: Many of the original mansions have long since disappeared and one of the hotels, The Canford Cliffs Hotel, destroyed by incendiary bombs in April 1941. The Martello Tower was a victim of cliff erosion and only one or two of the original houses survived, including Carkeel, now known as the Norfolk Lodge Hotel on Haven Road. Several buildings of homes have replaced large older houses with more recent modern additions like Woodlands, continuing the evolution of Canford Cliffs' history and changing needs.
2020: However, the one thing that hasn't changed about Canford Cliffs is the pleasant and desirable character of the area with its 'high street' in Haven Road and friendly, village like atmosphere. Lady Docker, who lived in a 'beautiful house' in Chaddesley Glen, said that she 'always felt happy there' and we're sure most of Canford Cliffs' present residents would agree with her.
--
Life at Woodlands may not be flamboyant in the way Lady Docker's was but to find out more about living at Woodlands in Canford Cliffs please call 01202 216250 to register your interest or email [email protected].