12 July 2021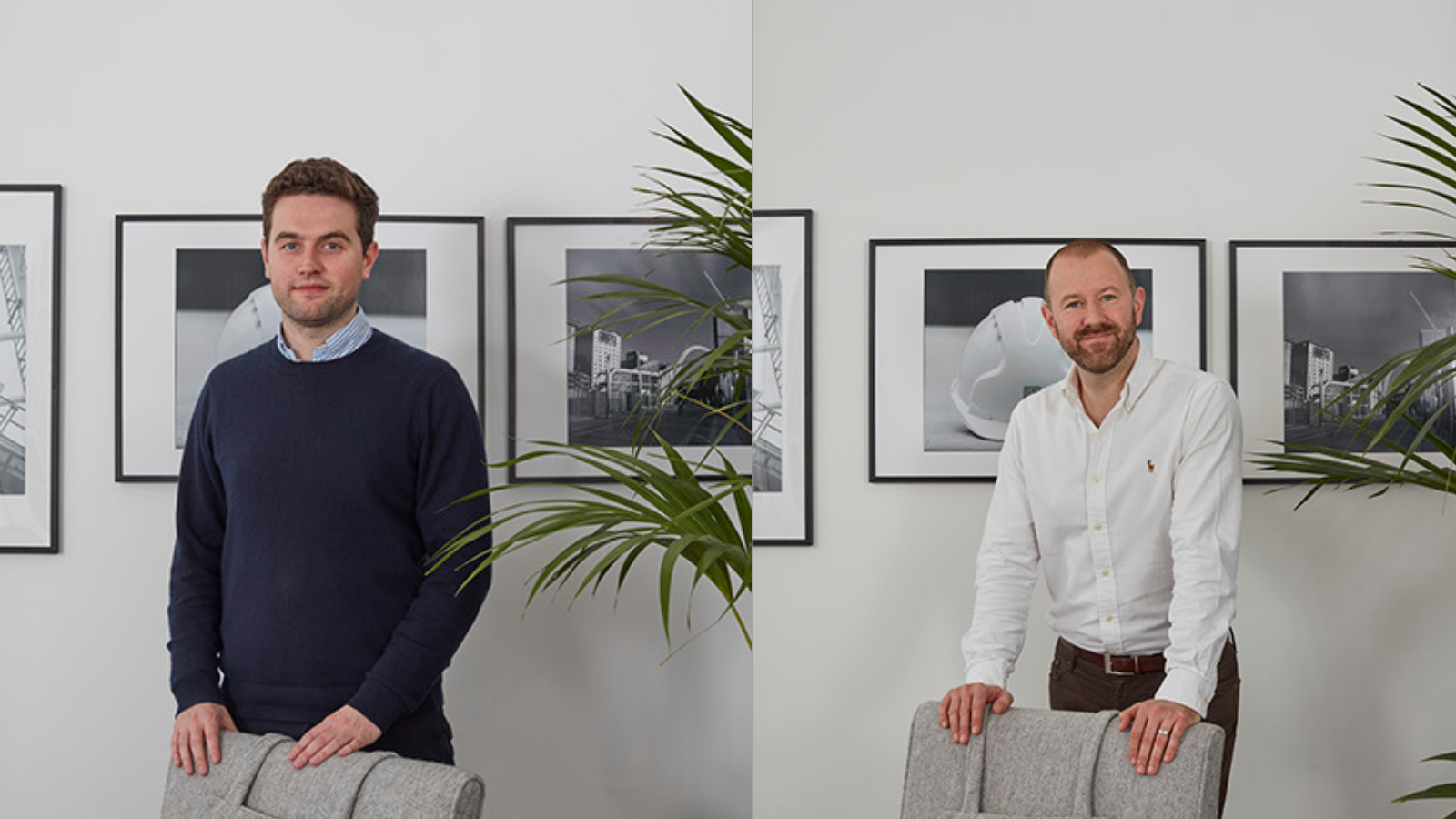 As our new community in Cobham, Pegasus Cobham Bowers continues to progress we caught up with Chris Powell, Development Director and Harry Wilmott, Development Manager to find out about the current stage of the build and what their job role entails to ensure the community is completed on time ready to welcome new homeowners and tenants.
Can you tell us more about your roles?
Chris: I'm a Development Director at Lifestory so I have operational responsibility for projects from their inception right through to our homeowners and tenants moving in, and beyond. I cover design, procurement, construction, and customer service. Every day is different, in one moment you could be talking to a contractor on site about an issue or talking to a homeowner about an apartment and another day you could be working with the planning team on new projects. The role involves communication with a lot of different people, and you need to be an expert using your phone and being on video calls in this day and age!
Harry: I'm the conduit of information from the site team up to Chris, ensuring the community is created on time and within budget. I also ensure planning conditions are discharged and liaise with the local community to ensure any concerns are addressed. It is a very varied role, for example today, I have been at Cobham Bowers monitoring progress, checking the quality and answering questions from the contractors on the quality and design but yesterday I was in a meeting with the Commercial Manager, no two days are the same.
Can you tell us about the Cobham Bowers project?
Chris: We're building a high-quality community for the over 60s that is going to be quite special once complete. When creating a new community, the architecture and building design helps to create the base for the homeowners and tenants to come in and make it flourish into a thriving community and a place they are proud to call home. Cobham is a great area with everything you need on the high street which is easy walking distance from Cobham Bowers. There's also plenty of green space offering suburban convenience.
Harry: The design of this new development is quite different from similar homes in the local area which are often fairly similar in design but at Cobham Bowers it's different as we have taken a more contemporary look. This comes from the colours and tones we've used, for example we've used a lot of timber internally on the floors and handrails which gives a Scandinavian style, moving away from what people would assume they'd find in an over 60s community.
How is construction progressing?
Harry: It's progressing well, we have completed the external envelope, which is the weathertight skin including the roof, walls, windows, floors and foundations, and the fit out internally is well under way. The apartments are ready to have the kitchens and bathrooms installed. Externally the brick work is up to level two and three so it's really coming together, it's great when you can start seeing the building come to life from the initial planning stages of architects drawings. We're expecting to complete the build towards the end of the year to welcome homeowners and tenants to move in early 2022.
The next milestone is the show home opening on July 21st.
What is your favourite aspect of Cobham Bowers?
Harry: For me it will be the central Pavillion that links the two buildings together. It is glass fronted with two big roof lights, it will be where homeowners and tenants will gather to take part in yoga or Pilates. It opens up into the walled garden which provides a quiet sanctuary to take you away from the hustle and bustle of Cobham.
Chris: I'm a fan of brickwork, it really stands the test of time. The brick we have selected at Cobham Bowers has an interested handmade finish, and the way it's been jointed will look great when the sun hits it.
What is your favourite aspect of your role?
Chris: For me, the most satisfying thing is the end of the project when you can stand back and take in the incredible piece of architecture that you have helped bring to life. It's really great to admire the details you know you worked towards for the benefit of the people that now live there.
Harry: For me, it is the first day you see people move in, especially those that have purchased off plan. To see them finally in their new home and be a part of something you have helped create is quite special.
---
Once complete, Pegasus Cobham Bowers will comprise a stylish collection of open-plan one and two bedroom apartments in the heart of Cobham. With buying and rental options available, the choice is completely up to you. To find out more or book an appointment with the team call 01932 321 027 or email [email protected]