25 February 2021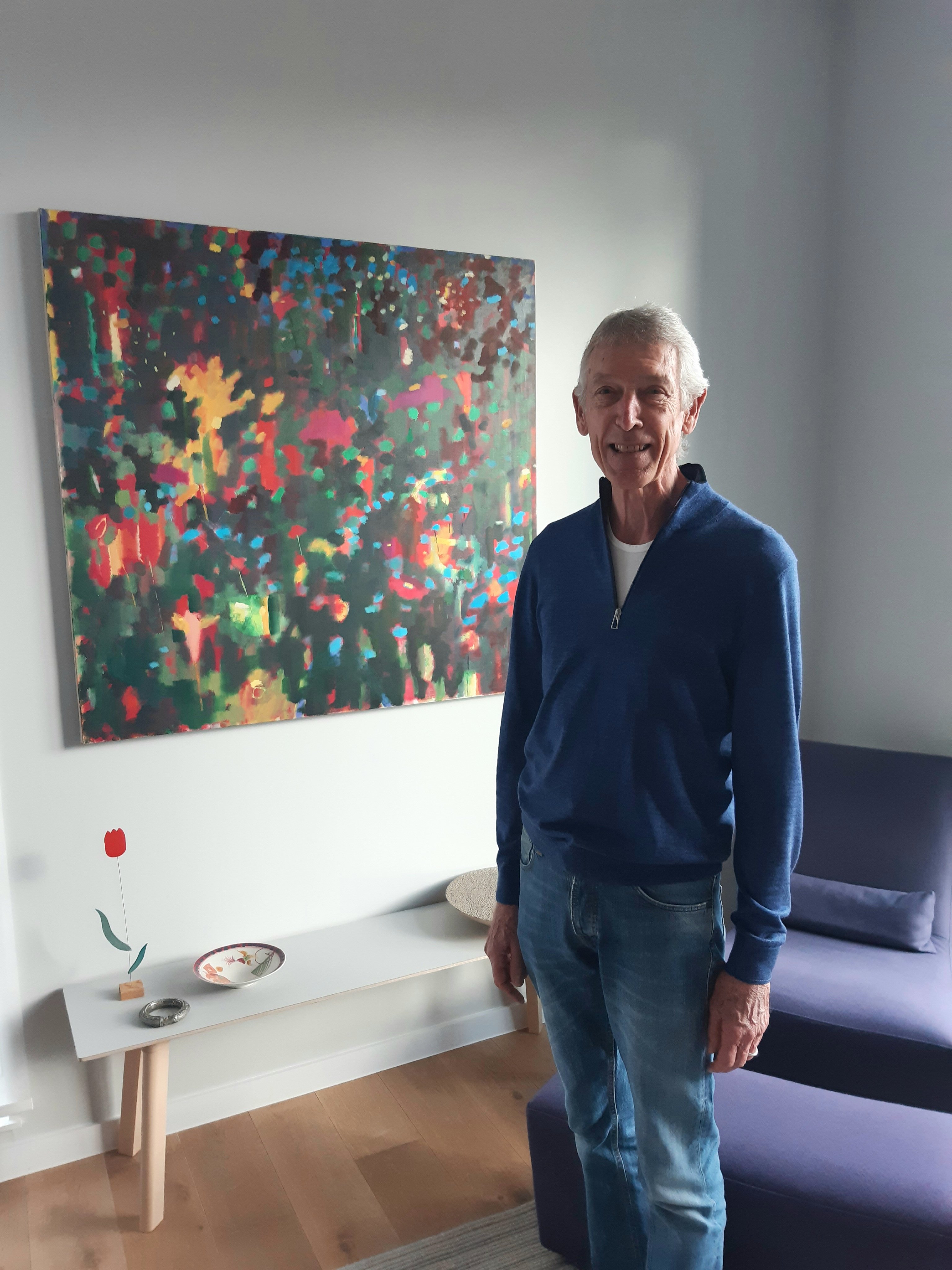 Peter Elborn (75) loved living in Hampstead where he and his wife had owned a three- bedroom house for the past 13 years. However, after his wife's death five years ago, and with the thought that his three-story home could become problematic as he grew older, he started considering the idea of downsizing to a smaller home. He explains how he found the perfect new home for an independent lifestyle at Pegasus' Belle Vue, while in hospital when he became a kidney donor in Summer 2018.
''Finding Belle Vue is quite a funny story. Two summers ago, I decided to donate one of my kidneys at the Royal Free Hospital in Hampstead and whilst I was kept under observation after the operation, I spotted some building work outside my hospital window and noticed the later living hoarding. A few weeks later I went into the local Goldschmidt estate agency to enquire about the new project and found that it was exactly what I was looking for. For older people looking for an independent lifestyle in Hampstead, there are few attractive possibilities with a lift, so I immediately reserved and was the first person to move into the community in June 2019.''
Peter decided on a two-bedroom home at Belle Vue which is in the heart of Hampstead, where he gets to continue to enjoy the cultural delights of London but with less maintenance: "I really enjoy the convenience that my new home offers me to fit around my active lifestyle. Pre-Covid, I used to spend my time between Belle Vue, my second home on an Island in Croatia and walking holidays and it was so reassuring and satisfying to know that I could just lock up my home and leave and come back and all would be well.''
Whilst the location and high- specification of Belle Vue was what attracted Peter to Belle Vue initially, he has since embraced the community and friendships he has discovered in lockdown and has even started a few initiatives to keep the community connected and ease the strains of the lockdowns.
"Having previously worked in culture and education for the British Council, I am an avid arts lover so wanted to share some of my passions with the Belle Vue community during lockdown to keep our spirits high despite the unfortunate circumstances. Alongside Vicky, another neighbour who comes from a publishing background, we created a digital Belle Vue newsletter where everyone can share some of their interests. We also have a 'Cakes on Monday' tradition during lockdown, where someone either buys or bakes a cake and leaves it in the communal lounge for everyone to collect a slice at their convenience.''
Peter hopes that the social aspects at the community can continue post lock-down when he expects activities such as the play reading group and music evenings to resume, alongside taking up his active social life again.
Belle Vue has become Peter's home where he not only benefits from his own private abode to indulge in his music but has also made some additional friendships along the way which can also be enjoyed on his doorstep when he is in the mood for some companionship.
---
Belle Vue is a collection of stylish one- and two-bedroom apartments in the heart of Hampstead with a fantastic range of facilities. Prices start from £650,000 with rental options also available from £3,330pcm.For more information, call 020 7980 8721 or email [email protected].