01 February 2020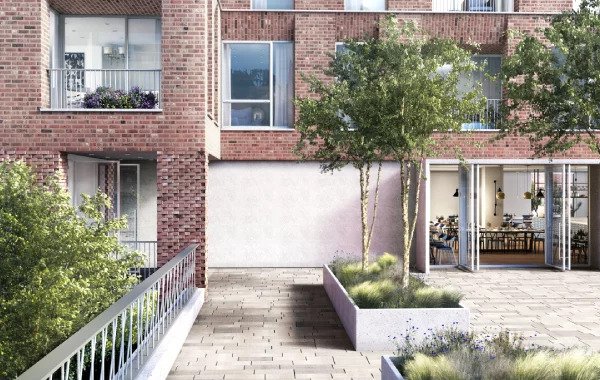 Located just 10 minutes walk from Hampstead Heath, Belle Vue is a spectacular development of one and two bedroom luxury apartments, exclusively for the over 60s.
Hampstead was the centre for the bohemian community in the 19th century, home to writers, intellectuals, musicians, and revolutionaries. Becoming fashionable again in the early-mid 20th century, avant-garde artists and their peers flocked to the area. Hampstead boasts at least 60 blue plaque buildings, commemorating notable owners of the past. Famous residents of Hampstead include D.H. Lawrence, H.G. Wells, George Orwell, Daphne du Maurier, Sigmund Freud and infamous highwayman Dick Turpin.
To this day Hampstead continues to be a vibrant, artistic hub. Filled with theatres, independent cinemas, and artisan restaurants and coffee shops, Hampstead has a vibrant cultural calendar, hosting a range of vintage markets and arts festivals throughout the year.
Our Belle Vue development is just a 10-minute walk from the Heath that has made the area so famous and spans from Hampstead to Highgate offering residents a beautiful, uninterrupted parkland, ancient woodland, and enchanting grassy spaces that are perfect for picnics. As one of the highest points in London, the Heath provides spectacular views across the capital. Lovers of history will enjoy visiting the adjoining Kenwood Estate - the ancestral home of the Earls of Mansfield that has been open to the public since the 1920s.
To reflect Hampstead's artistic pedigree, we enlisted innovative architects Duggan Morris who offer unique designs, new perspectives, and bold vision. Known for their unusual builds, Duggan Morris has been involved with new-fashioned projects, such as the quirky floating cinema in Regents Canal and The Loom, a restored wool factory in Whitechapel that was renovated to house creative and technology businesses.
Designed as a vibrant, creative space that complements Hampstead's rich history, Belle Vue is a place where people can come together to socialise, share ideas, and become inspired by beautiful surroundings.
Each of the apartments has been thoughtfully set out to maximise space and light. Offering open-plan living, the apartments seek to bring the outside in with dual aspect windows and balconies. The interlocking gardens that surround the development create a private, enclosed space that is teeming with life. Look up, and you'll find landscaped rooftop gardens where residents can relax amongst wildflowers.
The development is home to a fantastic range of facilities, open to all residents. From a gym and stretch studio where you can get active, to a stunning spa space with a sauna and steam room where you can relax. Every space has been designed to nurture well-being. An on-site café serves inspiring, seasonal food all year round. Friends and family can also experience the beauty of Belle Vue by staying in the Guest Suite, which can be booked through the General Manager.
To find out more about this development or to book a personal tour, get in touch with our sales team who would be happy to help.