29 July 2021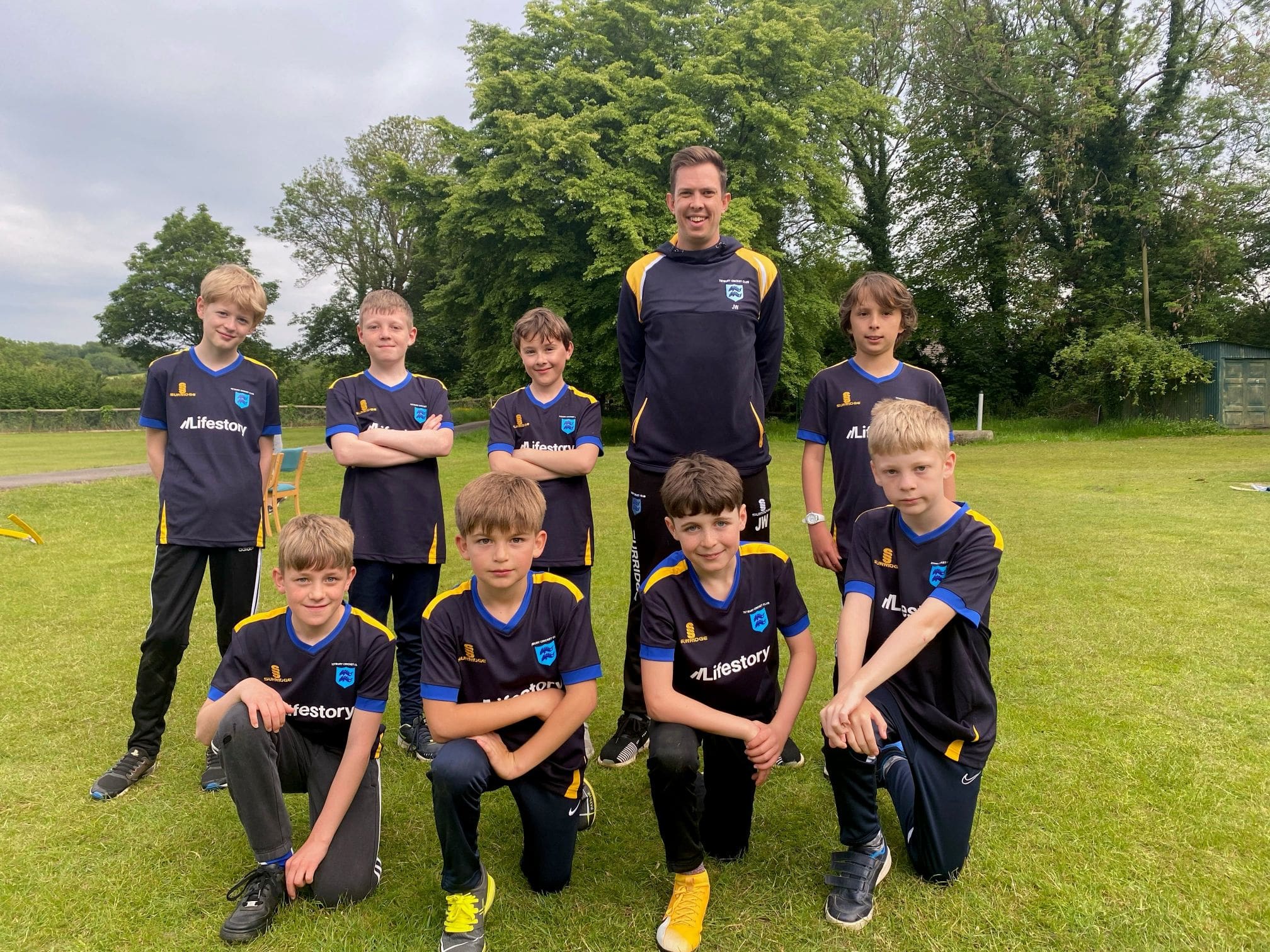 Home builder, Lifestory is delighted to announce their latest support to Tetbury Cricket Club, a local sports group nearby it's Pegasus Steepleton community. As the pandemic derailed last year's season the U11 and U13 teams are making up for lost time with a busy schedule this season in their brand-new kits provided by their main shirt sponsor, Lifestory.
With the Club just recently forming the U11 and U13 teams, the first games these new youngster teams will play will be sporting their newly sponsored Lifestory kits. Tetbury Cricket Club is 170 years old and was established in 1850. After a difficult time of dwindling numbers four years ago some of the players decided to take coaching badges for the club to offer youth cricket and now boasts six qualified level 2 coaches.
Paul Jones, Chairman of the club, explains: "Four years ago we decided we needed a bit of a shake up to ensure the future success of the club. We made a commitment to support youth cricket and after training up some of the players to coach we worked with local schools and set up two girls teams, an U11 and U13 which have been really successful. One of the girls made it through to the county development squad last year which is a fantastic achievement!
"Following the success of training the girls teams we've grown to offer dedicated teams for U9s mixed, U11s boys and girls, and U13s boys and girls. Now that we have a significant number of coaches, we also want to work on moving into the Colts realm and provide U15s and U17s for both girls and boys, as well as an adult development team to integrate youth players into senior cricket. We ultimately have the aspiration to take our youth players all the way through to join us in the senior ranks and provide a talent pathway to district and county cricket. We want to be a focal point of the community as a fantastically run inclusive sports club at the heart of Tetbury.
"As we continue to grow sponsorship becomes even more important. Cricket is an expensive sport for both the club and the parents so it's not possible without sponsorships like this. Thanks to Lifestory we have two teams of boys who are raring to excel at their training for the remainder of this season and play their first matches in their fantastic new kit this season!"
Mike Gill, Regional Managing Director for Lifestory, said: "We are proud to sponsor local sports teams like Tetbury Cricket Club, who are located very close to Steepleton, our later living community in Tetbury. Cricket is ingrained in our culture and many of us have fond memories of English cricket through the summer. Paul Jones and the rest of the team at Tetbury Cricket Club are doing a fantastic job at making the sport accessible for the youth of Tetbury and are a real asset to the community. It's great to be able to sponsor the newly formed U11 and U13 boys teams, we can't wait to see them play their first matches in their new kits!"
Lifestory's Pegasus Steepleton community is nestled in the heart of Tetbury and offers a collection of 68 homes exclusively for the over 60s. The one and two-bedroom homes are spread across six buildings, which are connected by garden walkways to harvest social connections. The community also features a wellness spa, restaurant, gym and communal lounge for homeowners and renters to enjoy. Prices start from £299,000 or £1,848pcm. To find out more please visit: lifestory.group/pegasus/our-developments/steepleton-tetbury/ or call: 01666 848219.