18 March 2021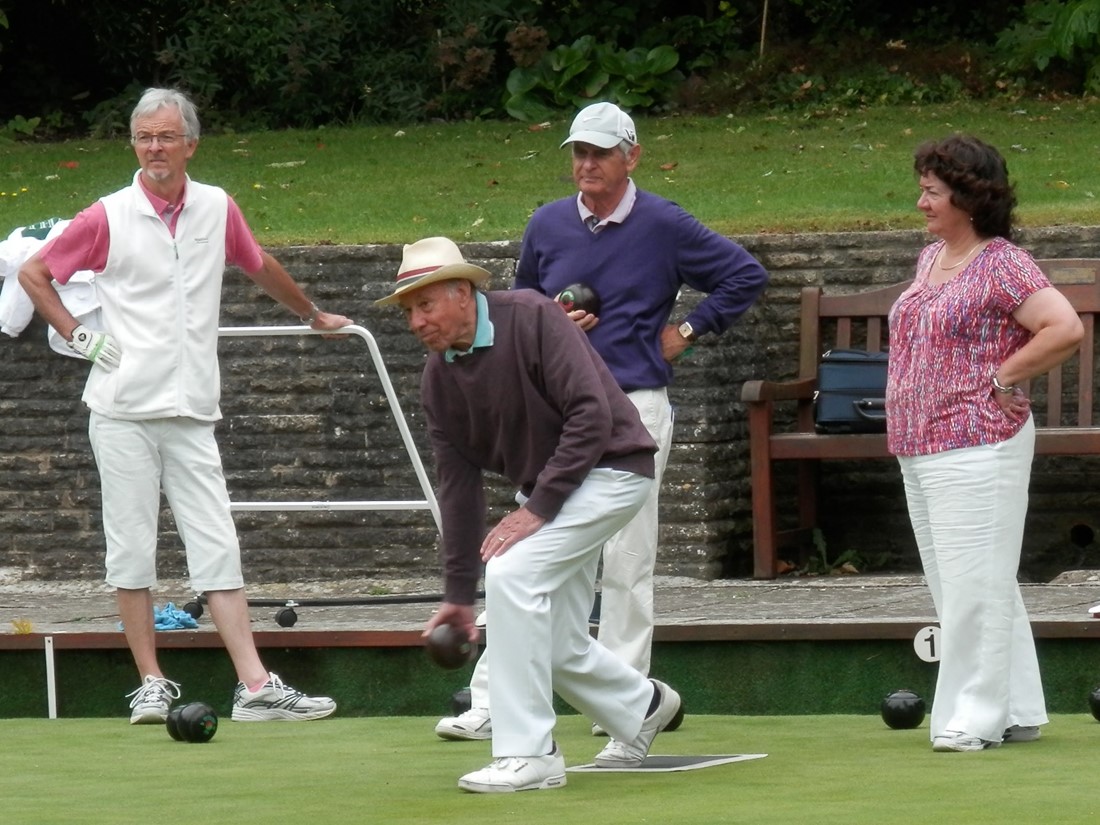 For those looking to try a new hobby, bowls is a gentle yet exciting sport which is accessible to all ages and abilities. We recently spoke to Mike Tarr, the Vice Captain at Redland Green Bowling Club – close to The Vincent – to find out more about the sport and how to get involved with the Club.
Hi Mike, could you tell us as a bit about Redland Green Bowling Club and its history?
Redland Bowls Club started in 1952. There are more than a dozen bowls clubs in the Bristol area which have industrial routes – many large factories which had the facility to set up their own bowling greens did so, to enable their employees to participate in the sport. It all helped to provide recreation for the workforce and an opportunity for them to enjoy and connect with others.
We're located in an area where there's a lot of homes, so there was interest from people who wanted to carry on playing but closer to home. Today, we have around 40 men and 12 women that play regularly. We even had 12 more people join during the first lockdown.
How can people get involved?
We have friendly matches on Wednesday afternoons and Saturday afternoons, the men's two league teams play on Thursday evenings, and the ladies have their two league games on Wednesday and Friday evening's. We also welcome bowling clubs from around the nearby counties, to play their county fixture in our picturesque surroundings.
For those completely new to bowls, they are welcome to try one of our free sessions on a Saturday. No experience is necessary, you just need to wear flat shoes.
We have people of all ages play, from their 20s to their 80s. It's a very welcoming, sociable community – we all know each other really well and support one another. Members can also enjoy our clubhouse, which is a great place to relax and have a tea or coffee.
Do you have any top tips for those new to bowls?
People sometimes think you need to do a running start but that isn't necessary! You do however have to put in a lot more power than you think, to cover the distance.
There are various tactics – different speeds and actions – in play, depending on what type of bowls you have. The more experienced players are on hand at the Club to encourage those that are new to the sport and show people different tactics. But ultimately, everyone develops their own style of play.
When will Redland Green Bowling Club reopen?
We're hoping to reopen in May and are currently working out the fixtures to ensure they're in line with government guidelines.
Membership fee is £120 a year but the first year's membership is half price for new joiners. Friendly and league matches are £3 a game.
To find out more information and give bowls a try, visit redlandgreenbowls.webs.com
---
The Vincent is our collection of beautiful one, two and three bedroom apartments, offering style and sophistication in an enviable location. To find out more, contact the sales team by calling 01179 814 352 or emailing [email protected].