23 March 2021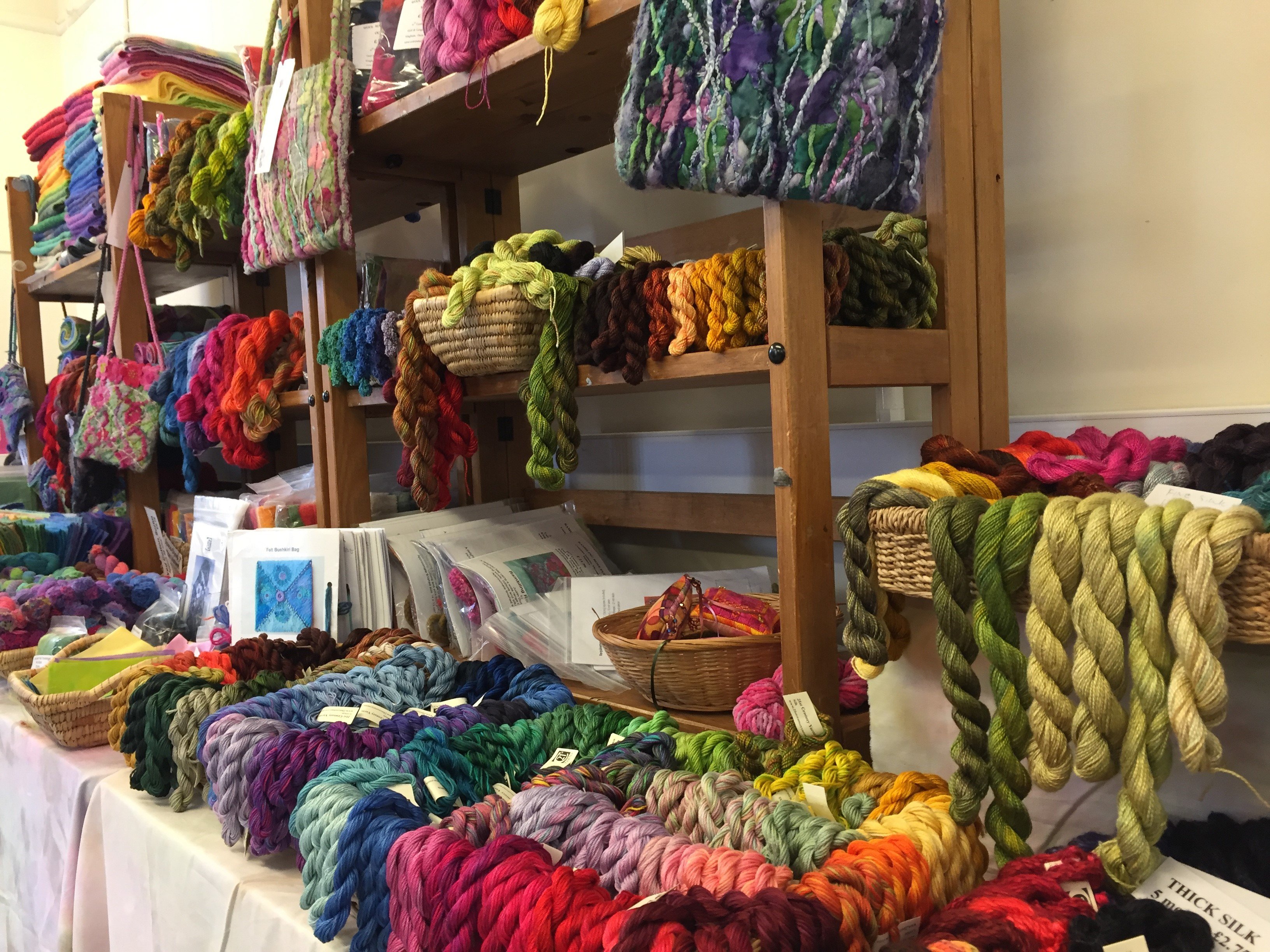 Brockenhurst Village Hall is the heart and soul of Brockenhurst, providing a community hub for everyone in the village to enjoy. The Hall has been providing support to local residents throughout the pandemic through its recently set up Food Rescue Kitchen and has been keeping spirits high with its 'Community in Lockdown' art exhibition.
We find out more about this thriving and innovative Village Hall from Sarah Neller, who shares the different events and initiatives they have coming up.
Hi Sarah, could you tell us a bit about your role?
Working with staff and the Hall Management Committee, I ensure the facility is always available, comfortable, clean and safe for the community of Brockenhurst. We support many different events and activities that take place on a regular basis. In normal circumstances, during the week alone we have hundreds of people visiting us from all walks of life.
Could you tell us more about Brockenhurst Village Hall and its history?
The current Brockenhurst Village Hall dates back to 1982. The site had a hall prior to this but the community raised funds to build a new one. It's gradually grown in size over time and in recent years extra facilities have been added including additional rooms, a large stage for performances and an outside multi use games area. The Village Hall forms part of Brockenhurst Village Trust, a charity set-up since 2000, to provide educational, recreational, and social facilities for the people of Brockenhurst.
John Woolhouse, a homeowner at Pegasus' Holmwood community, once served on the board of trustees and has in more recent times been instrumental in setting up a weekly Brockenhurst Bridge Club.
What kind of events do you usually hold at the Hall?
We host a variety of different events throughout the year, such as live music, theatre productions, barn dances, balls, cinema evenings and many regular weekly exercise classes. We organise our own events and provide a space for others wishing to host events of their own. Every Christmas, we hold an indoor market where bespoke crafters and local producers offer a pop-up Winter Fair. These are always popular, so we are planning to hold more markets/fairs throughout the year, covid restrictions permitting.
We have also been privileged to host the Brockenhurst Needle Fiesta for the last 13 years which is hugely popular; thousands of people visit, and we even had a coach load of attendees from the USA for the 2019 event! The Fiesta is normally held in the Spring but had to be cancelled last year due to Covid. This year, we have had to move the event to September and are keeping our fingers crossed it will go ahead.
Once we are back up and running fully, we would like to offer more for the younger community such as setting up a youth club.
Are you working on any community initiatives currently?
We are currently running a Community in Lockdown art exhibition where members of the community can email us works of art they have created during the pandemic. We are displaying these as a virtual exhibition on our website, but once lockdown restrictions are lifted, we'll hold a proper exhibition for people to visit. Geoff Hillier, another homeowner at Holmwood, has three pieces of his art included. He has recently rediscovered his love for painting, which has helped him get through lockdowns, which is lovely to see!
We have also been able to support Jane Overall, a community member and Brockenhurst 2020 Citizen of the Year winner, set up a Food Rescue Kitchen whilst the facility has been closed. Jane collects and redistributes surplus supermarket food that might ordinarily go to waste. In addition to helping families in need with providing fresh food, Jane cooks hot meals for distribution, and 100 cakes every week! Post-lockdown we are looking to help Jane run educational workshops at the Hall to share tips and tricks on how to revive and repurpose food.
We are also working with Greener Brockenhurst, a community group very much like ourselves, who are passionate about sustainable living. We hope to set up a recycling shed on the site where residents can bring things that cannot currently be recycled in our council kerbside collection, such as tinfoil, crisp packets and printer cartridges, and a community garden and compost scheme.
We have been a very successful village hall and are now looking to increasing opportunities for the community to drop in spontaneously and develop an even bigger Community Hub.
To kick start this, we are opening a café and charity shop so will be grateful for any donations of unwanted items. We have been fortunate to receive a grant from Hampshire County Council to get us started with these plans as part of their waste prevention initiatives.
As you can see, we have lots in motion and continue to rely upon volunteers to provide this wonderful community facility. We have lots of different roles available so please do get in contact if you would like to become involved: [email protected] / 01590 622580
---
Holmwood is our collection of beautiful apartments and cottages situated in the heart of Brockenhurst. To find out more, contact the sales team on 01590 615288 or [email protected].