22 July 2022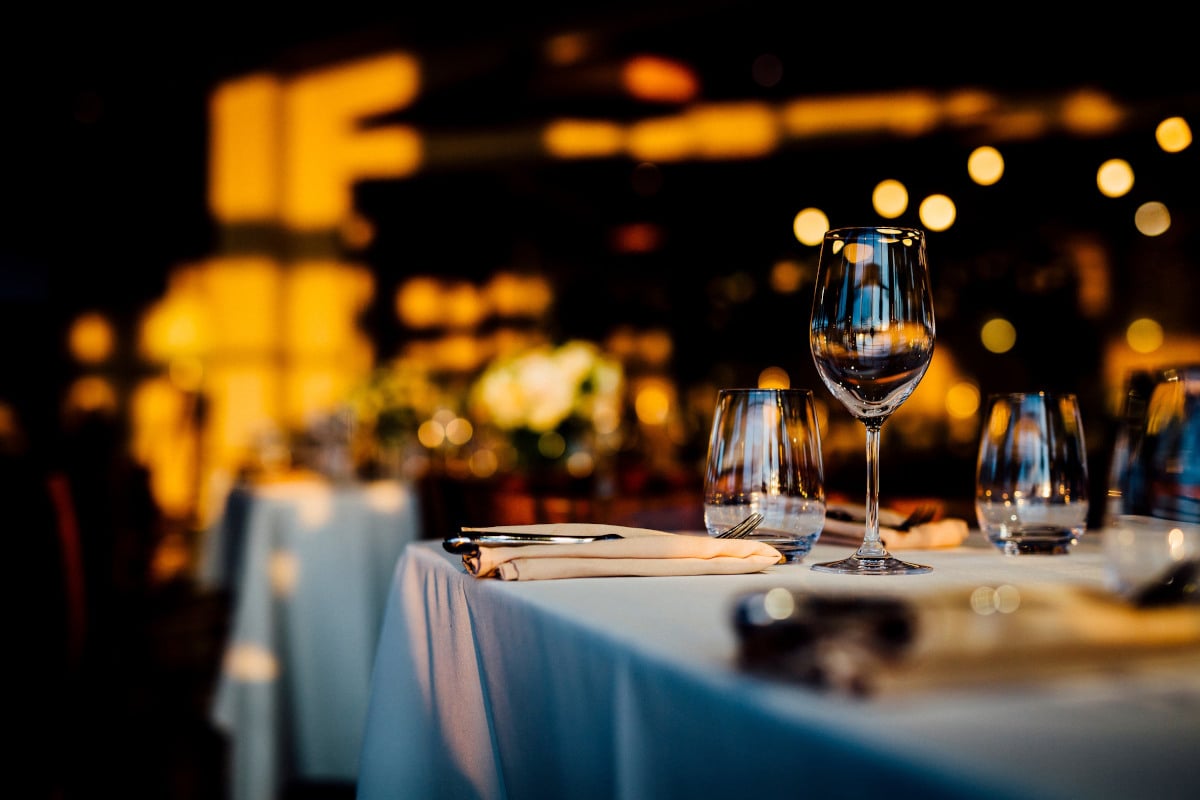 Cheltenham's foodie scene is critically respected and continues to blaze a trail, something that Harden's Best UK Restaurants 2022 highlighted. The charming spa town achieved joint second alongside larger cities including Edinburgh and Manchester in the 'Top 100 - UK's Best Restaurant' towns, confirming its status as a popular UK foodie destination. So, for avid foodies in the festival town here is a roundup of some of those stars plus our new kid on the block.
Lumière - Innovative, fine dining
An elegant, ingredient-led, innovative, fine dining experience in the heart of Cheltenham. Led by husband and wife team, Somerset born Chef Jon and general manager Helen, the restaurant has a focus on the best British produce sourced from a network of dedicated farmers, fishermen, producers & their own family-run farm. Lumière is a regular on Harden's top 20 UK restaurants.
Kibou - A sushi lovers dream
Award-winning and well-loved Kibou is a noteworthy addition to Cheltenham's incredible food scene. It is a must ... if you love sushi, ramen, katsu and bao buns then you are in for a treat as they produce deliciously authentic Japanese dishes. Kibou has been part of the Cheltenham scene for the last 7 years, having started life in a basement restaurant with space for just 24 guests. Their reputation grew with them and today they are located on the same street in Cheltenham but in a much larger restaurant enjoyed by many each evening.
Seasonal delights from Brasserie Blanc
Brasserie Blanc in Montpellier Cheltenham is in the old Ballroom of the Queen's Hotel. It is a must visit restaurant serving authentic French cuisine, with delicious tastes and textures from Raymond Blanc's travels. Only serving the best seasonal ingredients.
L'Artisan - A warm welcome awaits at the French Bistro
L'Artisan is one of the most recognisable restaurants in the beautiful spa town. The French Bistro offers morning coffees, a lunch menu and a set menu called Tour De France where you can taste classic French recipes from regions across France. Definitely worth a visit.
Only the finest and freshest ingredients from Bhoomi Kitchen
Bhoomi Kitchen is a family run Indian restaurant serving some of the finest and freshest ingredients. Bhoomi's story began 6,000 miles away almost 50 years ago. The food is inspired from the south-west state of Kerala. You will not be disappointed by this luxurious restaurant located in the Suffolks of Cheltenham.
No.131
No. 131 is a stunning restaurant in a traditional Georgian style building serving some classic home-cooked food; 'the chefs create dishes which celebrate the very best of British lands.' 131 is also home to Gin & Juice, where you will find some lovely tipples with your family and friends. You won't be stuck for choice with over 350 gins to choose from.
These fantastic restaurants are within walking distance of our two communities: One Bayshill Road and Latheram House. Downsizing is about location - and a lot more. Having these restaurants right on your doorstep allows you to embrace your local area. Your place to be.
If you are looking for a home surrounded by some of the best dining in the country, then get in touch with our team at One Bayshill Road on 01242 292 930 or email [email protected] or at Latheram House on 01242 312 198 or email [email protected].