06 October 2021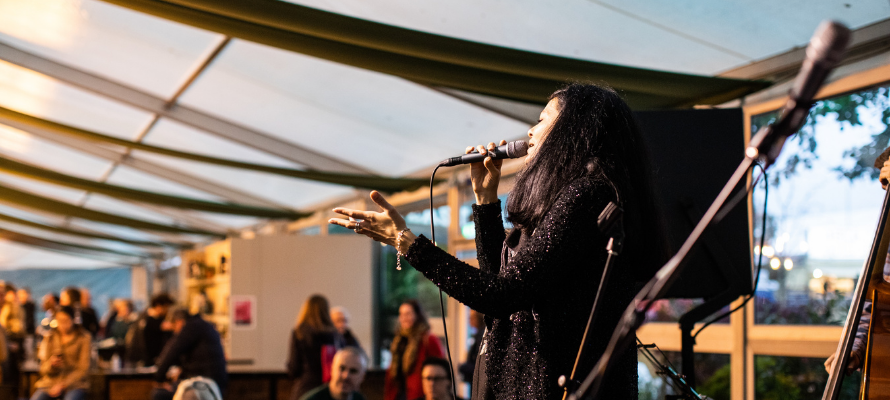 The Times and The Sunday Times Cheltenham Literature Festival is an unmissable event commencing on the 8th of October 2021 with an incredible full programme of events.

Cheltenham Lit Crawl 2021
We are really looking forward to The Lit Crawl returning for the 6th year running for one night only! The Lit Crawl will be hosted on Saturday 9th October from 5pm across Cheltenham's bars, record stores, cafes, tattoo shops, barbers and graveyards. Everyone loves a Lit Crawl as it is a fun filled night with literary revellers. So what will be on? There will be flash fiction, ghost stories, performances and even comedy.
The Lit Crawl runs alongside other Lit Crawls in San Francisco (where it was first created), Manhattan, Los Angeles, London and Boston, to name some of the locations; The Times and The Sunday Times Cheltenham Literature Festival will be a celebration like no other.
It is a fast paced evening, it doesn't cost a penny, it is unticketed and there is no age restriction. Does this sound like something you would enjoy? If it does, then definitely pop along to this special evening in some popular venues around the town for a quirky literature experience.
Our very own Pegasus community, Latheram House, is a host venue for this year's Lit Crawl. The popular club, Mum Poem Press, is a writing group for parents who write poetry. They will be on stage from 5pm - 6pm in the contemporary Owners' Lounge. Our homeowners are looking forward to being in the crowd as their community plays host to this year's Lit Crawl at the Festival.