14 December 2020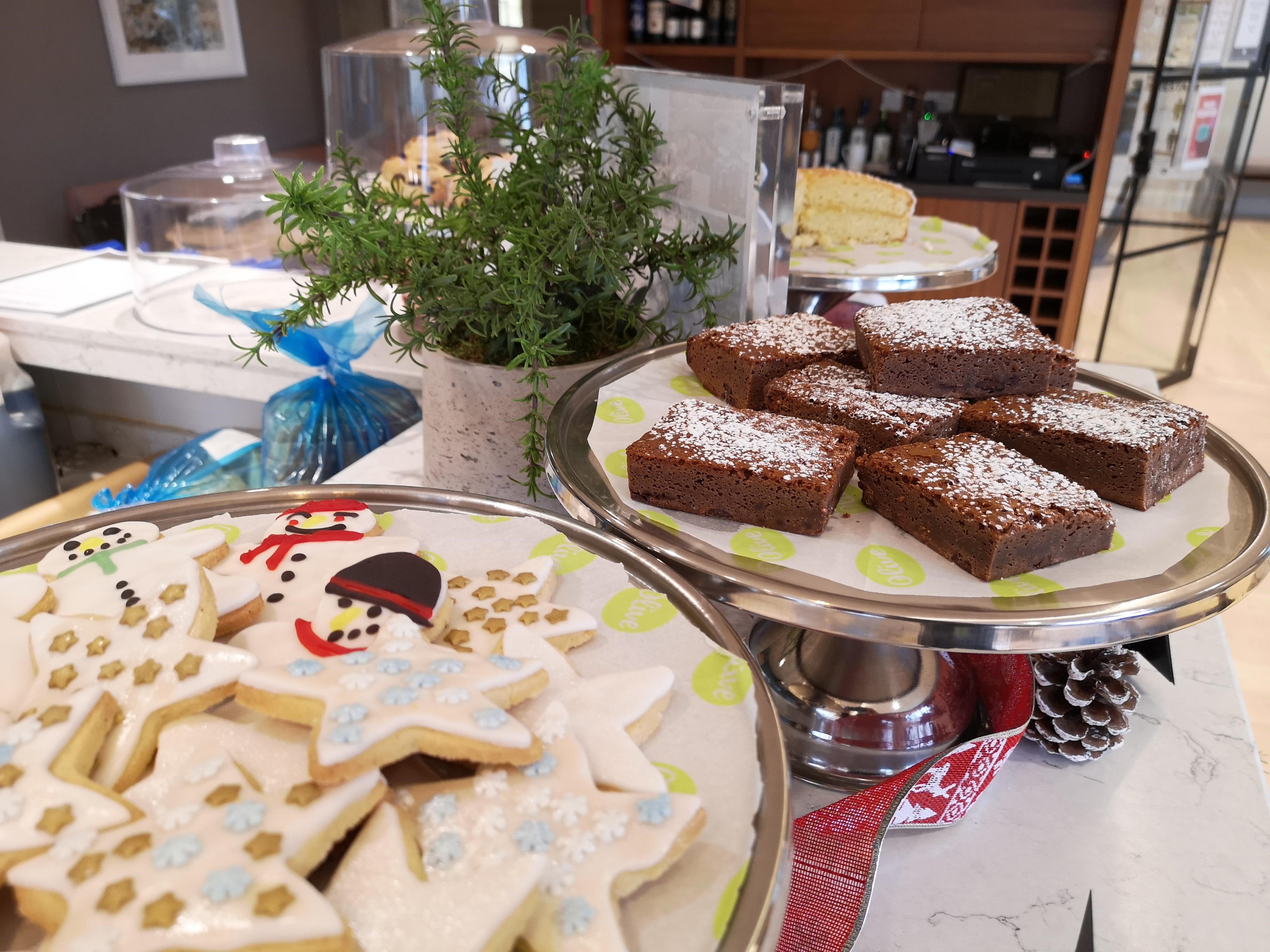 Our Chapelwood community in Wilmslow has recently welcomed the Olive Catering team who have launched a restaurant exclusively for our homeowners to enjoy. During the lead up to Christmas, we were excited to check in with the team to find out whether they had any recipes and inspiration to help spread some festive cheer in the kitchen this holiday season!
Here's what Paul from the team at the Olive had to share:
What's your favourite thing about bringing Christmas to Chapelwood?
The special thing about Olive restaurant at Chapelwood is that it is exclusive to our owners, so our favourite thing is getting everyone together (albeit at a distance) and enjoying each other's company, like one big family. This year has been challenging in many ways so we're looking forward to sharing great food and wine together.
Do you have a particular food that reminds you it's Christmas?
We're a traditional bunch at Chapelwood so we're sticking to all the Christmas classics. We want to relish in the fantastic smell of the turkey roasting before we serve it with all the trimmings. Quite a few of our owners have a soft spot for pigs in blankets so we're making sure we have an abundance prepped and ready to go. Also, Christmas would not be complete at Chapelwood without a great cheeseboard, we're planning an afternoon of indulgence with some fantastic local cheeses, homemade chutney and walnuts, all washed down with a glass or two of port!
What festive delights will be on the menu for the big day?
As we are an owner-exclusive restaurant, we are fortunate in that lockdown will not affect our service or the menu, so we are planning a fantastic 3 course lunch for everyone to enjoy. At Olive we cook everything fresh and are proud that all our produce from our mince pies to cranberry sauce is homemade.
Can you share some festive recipes we could get stuck into at home?
Why not try Olive's 'Festive Fig, Apricot and Orange Granola Bars' as they're quick and easy to make as well as having natural health boosting benefits within the ingredients.
Benefits
Figs – high in antioxidants Vitamin A and K which promote health and wellness,
Apricots – low in calories, high in Vitamin C to boost our immune systems,
Oats – keep you fuller for longer and can help to lower cholesterol, and
Almonds – rich in both protein and fibre.
Ingredients
100g dried chopped figs
100g dried chopped apricots
200g oats
100g brown sugar
3tbsp honey or golden syrup
100g butter, 50g flaked almonds
50g mixed peel
1tbsp mixed spice
Zest ½ orange
Method
Melt the butter in a pan with the sugar and golden syrup or honey.
Add all the other ingredients, stir well to ensure the butter and honey is coating the dry ingredients. Place into a non-stick baking tray.
Press down lightly then bake for approx. 30 minutes on gas mark 3/140ºc
Allow to cool in the tin then cut into bars.
Have you been able to offer takeaways throughout lockdown?
Throughout lockdown we have tried to keep things as normal as possible, but again all at a distance. We are able to be flexible as we are not open to the public. Owners can still sit in the restaurant to eat or take up our room service as an option. We also offer takeaway or picnic lunches. Essentially, our offer has remained the same throughout and we feel this has really created a fantastic sense of community amongst our owners.
Do you have anything exciting in store for 2021?
We are planning to launch our Ladies Lunches and Gentleman's Dinners Clubs in the New Year with some delightful seasonal menus. We are also working towards creating an owners' vegetable/herb garden, so our chef can incorporate the home grown produce within his dishes. We will continue with our popular monthly promotions which showcase flavours from around the world. At Olive we are always open to ideas so when owners make suggestions, we work with them to bring them to fruition so who knows what other areas we will explore next year!
---
If you're looking for a new home in a flourishing community with plentiful amenities, and a restaurant on your doorstep then get in touch with the team to find out more about the homes and facilities at Chapelwood: [email protected] or call 01625 569492.