10 December 2020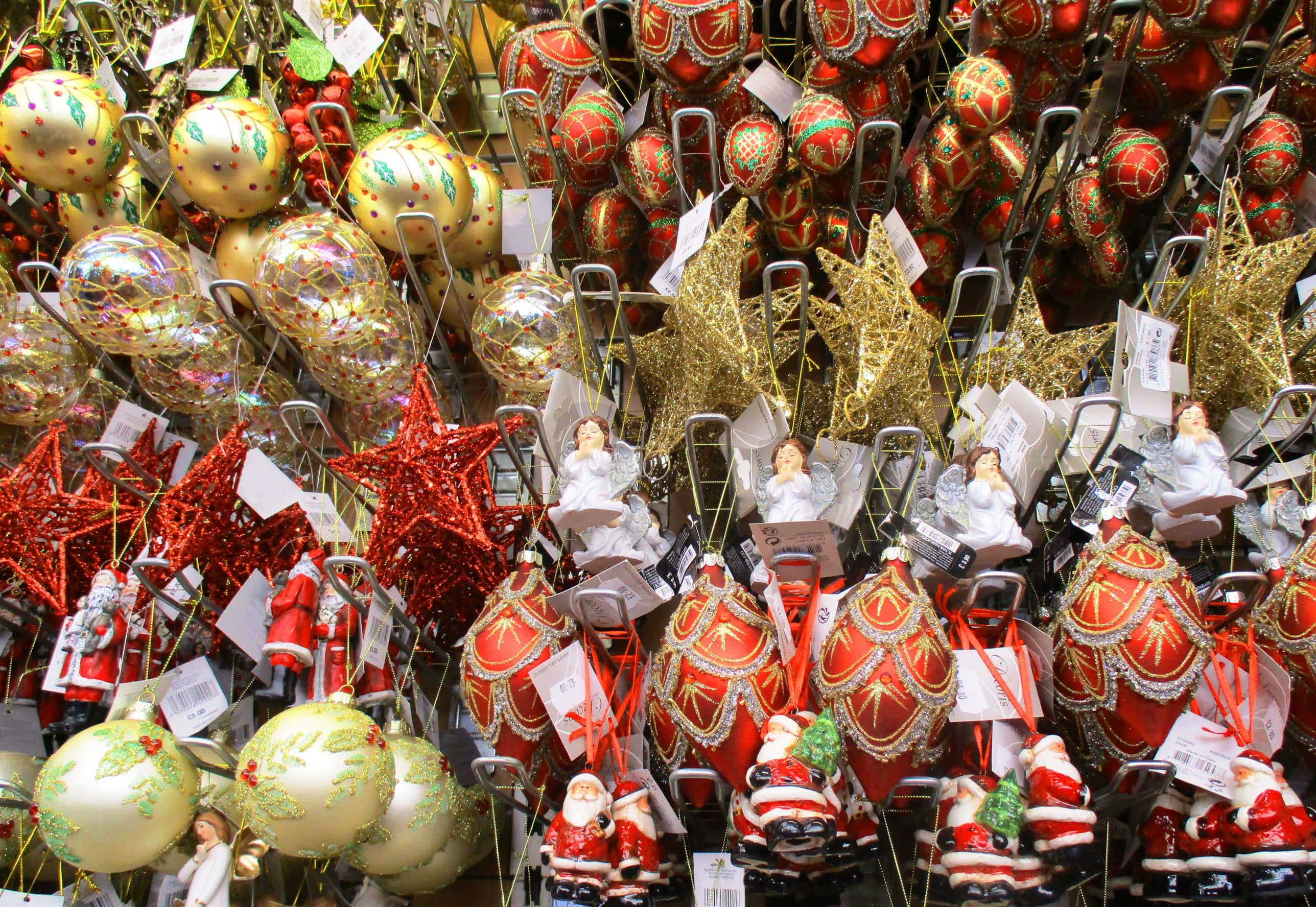 Dorking is surrounded by the beautiful Surrey Hills where there are plenty of seasonal events taking place throughout December to help local residents, visitors and Taylor Place homeowners alike to start feeling festive.
Here is our round up of a selection to choose from, including a drive-in carol service!
Christmas Market at Gate Street Barn
Enjoy a Christmas market curated by Dapper & Suave, at Gate Street Barn on Wednesday, 9 December from 10:00 am - 4:00 pm, near the lovely village of Bramley. There will be a wonderful selection of stalls offering all sorts of goodies from local businesses from jewellery to ceramics, artwork, beauty and candles, fashion, chocolates and wreaths, making for some thoughtful Christmas gifts. There will also be food provided from the farm and beverages to enjoy whilst you wander the stalls. Tickets are free but need to be booked in advance for a time entry slot to meet latest COVID 19 regulations.
Christmas Wreath Extravaganza by Hedges & Hurdles
If you fancy learning a new skill or just have not got round to buying your Christmas wreath this year then why not sign up for a one-day course and create your own! There is a workshop in the morning and the afternoon offering two different wreath styles either using a coppiced hazel base wreath or a mossed wire base wreath. Enjoy the company of others but with loads of room to spread out at Lloyd Hall, Outwood on Saturday 12th December. There will also be mince pies and mulled wine and other hot and cold drinks and you get to take away your beautiful homemade wreath at the end. Secure your place for £45.
The beautiful award-winning vineyard is hosting a whole series of Christmas events including a one-day Shopfest with 45 exhibitors on Sunday 13th December. Pop along to enjoy a festive day of shopping from an inspiring collection of artists, skilled creative makers and small businesses. There will be a wonderful selection of art, crafts, and all that is celebrated as handmade alongside a range of boutique independent business pop-ups exhibiting lifestyle, fashion, homewares, and so much more. Perfect for a bespoke gift or to treat yourself to something new. The event is Covid compliant, but you can also visit Shopfest online and shop from home instead if you would rather.
With the lights on and the decoration up in Dorking, the town is an excellent place for Christmas shopping and celebrations, making the perfect backdrop for The Christmas Market. Hosted by Dorking Town Partnership, the market is being held on the weekend of the 12th and 13th December in St Martins Walk car park and there will be gifts galore to choose from.
Drive-In CARol Concert
Nothing says Christmas quite like a carol service and Tandridge Golf Club in Oxted, is hosting a carol concert with a difference, a drive-in version, on Thursday 17th December from 5pm and hosted by Sir Richard Stilgoe. Enjoy celebrating from the safety of your car with performances by talented Orpheus alumni and join in with a sing along to your favourite Christmas tunes! Mince pies and mulled wine will be delivered directly to your car. Tickets must be purchased in advance, on a per car basis and cost £40. Blue badge holders are £30 per car and all proceeds go to the work of the Orpheus Centre.
Christmas Artisan Market
The atmospheric market on Saturday 20th December, showcases the best of Surrey Hills Artisans. There will be local food, drink, arts and crafts and the perfect opportunity to browse the exhibitors and hunt down that last minute gift for the relative or friend who has everything! The event is free to attend but due to Covid precautions pre-booking is necessary.
--
Enjoy all that the Surrey Hills has to offer, year-round, at Taylor Place in an unrivalled location with exceptional service and an enviable lifestyle. Designed by Pegasus exclusively for the over sixties, the community is a stunning collection of one- and two-bedroom homes. Prices for a one-bedroom apartment start from £430,000 to buy or from £2060 pcm to rent. Please contact the sales team on 01306230056 or [email protected].