09 December 2020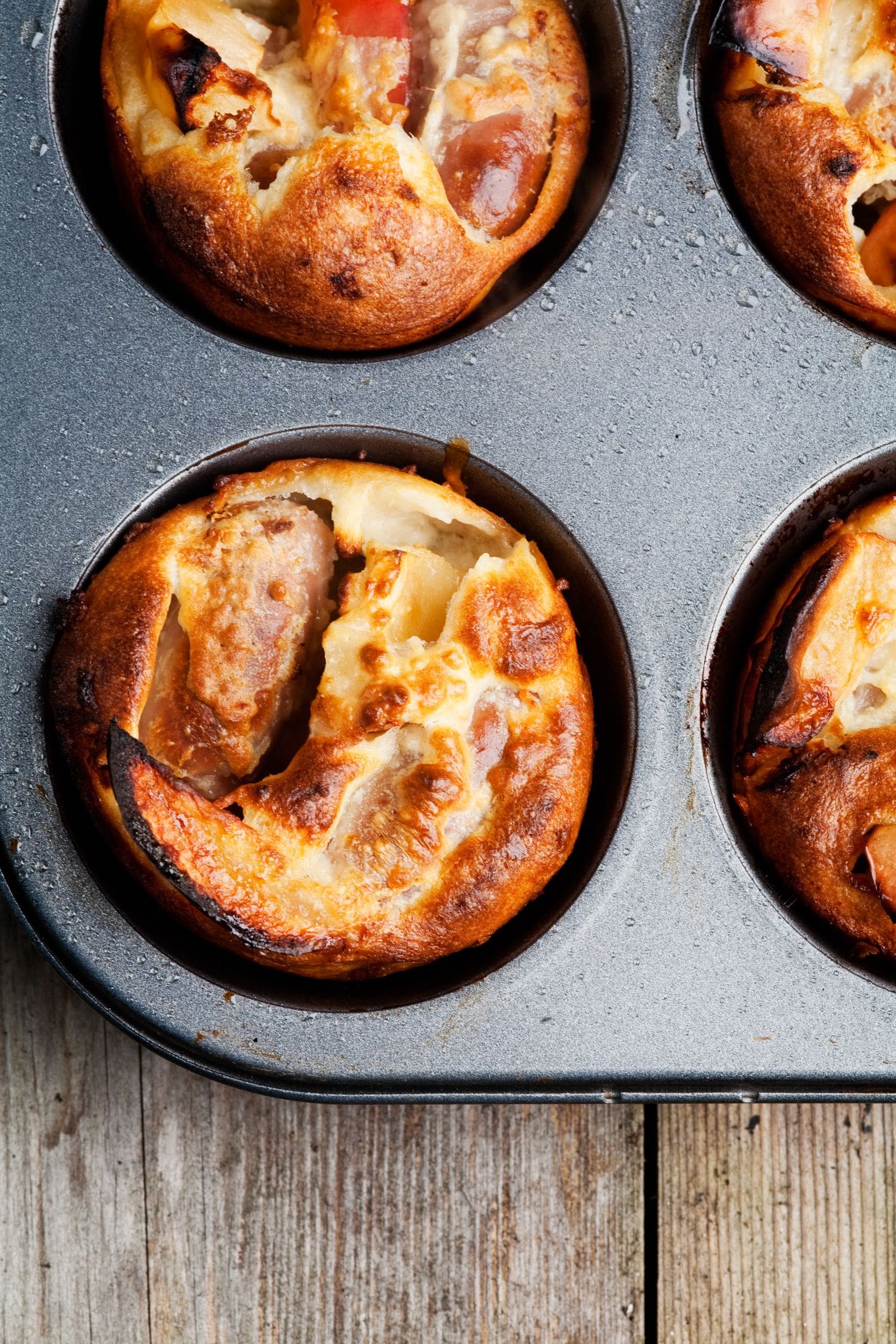 As we all prepare for festive feasting in the run up to Christmas, we caught up with Nick, whose Cleverchef's catering company runs The Steepleton Kitchen at our Steepleton community in Tetbury and The Vincent Kitchen at The Vincent community in Bristol.
Nick shares some delicious ideas for your Christmas spreads this year and told us what has been going on at both restaurants since they opened a couple of months ago:
What is your favourite thing about Christmas?
The fact that everyone enjoys the food part of it so much, it's when comfort food goes into overdrive! Roast dinner, when it's done well, is a particular favourite of mine so Christmas dinner is like being a kid in a sweet shop especially with all the sides you can choose to make to accompany the big event. I also love the run up to it, the Christmas parties, and festivities that we all enjoy, it's always such a happy time of year.
Do you have any festive traditions?
Well, we used to wear our pyjamas back to front on Christmas eve as kids, but that tradition has now gone as my little ones think it's ridiculous and are too precious about their fancy pj's! My mum used to put a pound coin in the Christmas pudding, until my brother choked one year so that stopped as well! The only one left is to make sure that we make the very best mince pies and carrot cake to go with some milk to enjoy on Christmas eve by the fire, a tradition I love doing with my children.
What is your favourite Christmas food that makes you feel festive?
I love sprouts! My mum was never the best cook when I was growing up, so at the time sprouts were not at the top of my list. However, since then I've found lovely ways to jazz them up and make them a delicious Christmas addition, like sprout and parmesan puffs.
Pigs in blankets and Yorkshire puddings are a must at our house too. We make pigs in blankets in a hole; crispy bacon wrapped chipolatas in a fluffy mini Yorkshire pudding, they are stunning. Christmas pudding is also a favourite, as soon as you smell the spices and fruits it's undeniably Christmas day.
What festive delights will be on the menu at Steepleton Kitchen and The Vincent Kitchen?
We've got orange and cinnamon glazed duck breast, macaroni cheese, pancetta and parsley croquette, cauliflower cheese puree and wilted spinach on our menu this year. For me, it's a winning winter dish that is a must try, finished off with our homemade custard tart with cinnamon pastry, poached rhubarb and ginger gel, the perfect festive food!
Can you share some festive recipes we could get stuck into at home?
I think my pigs in blankets mini-Yorkshires are a winner so here is the recipe for them:
200g flour
8 eggs
1 pint of whole milk
8 tsp goose fat or dripping
16 premium chipolatas
16 rashers of streaky dry cured bacon
1 tbs whole grain mustard
2 tbs honey
2 sprigs of thyme
Start by making the Yorkshire pudding batter, mix the eggs till they are light and fluffy then add the plain flour.
Slowly add the milk (must be stone cold). Whisk till smooth and velvety (do not add salt, it will impact the rise of pudding).
Whilst you let the batter rest, wrap the sausage in bacon and place all in a mixing bowl. Add the mustard, thyme and honey and coat each one.
Get your Yorkshire tin and add a drop of the fat and two sausages to each of the holes and bake in the oven till sausages become golden brown and bacon crisp.
Carefully, take out of the oven and add the batter to each hole and place back in the oven for around 15 mins at 190 degrees. When they have risen turn the oven down to 130 and leave for 5 mins. Take out and serve with lashings of onion gravy.
How has lockdown been for you?
Since lockdown started, we set up an online shop delivering recipe kits and treat boxes nationwide. We have also launched FED during lockdown which stands for FRICKIN EPIC DINNER. It is doing really well, but we cannot wait for our lovely new restaurants to be back up and running and see them full of joy and laughter over the festive period once more.
What is your outlook for 2021? Any exciting plans for the new year?
Our team is already working on some exciting new menus for the new year, we are planning some exciting tasting nights and looking to launch an onsite cookery school in our Steepleton Kitchen.
The most exciting adventure is happening in February, we are opening an onsite delicatessen in Steepleton. The deli will sell a wide range of local produce, homemade ready meals, and bread, along with cakes and pastries. It is going to be very interesting and we hope the local community will enjoy having the opportunity to purchase local award-winning food from us.
--
Book a table online at Steepleton Kitchen or The Vincent Kitchen to enjoy the orange and cinnamon glazed duck breast for a festive treat this year.
To enquire about living at Steepleton please call 01666 848219 or email [email protected]. Sale prices start from £299,000 and rental prices from £1,500 pcm. To make an enquiry with The Vincent sales team please call 0117 9814352 or email [email protected].