09 December 2019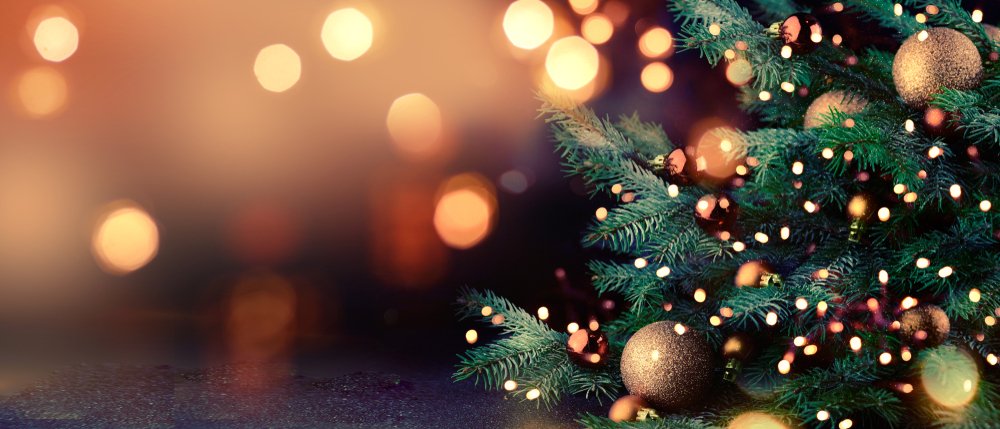 Christmas through the ages
Where would we be without Christmas decorations? We all love decorating the home in time for welcoming guests during the festive season and this annual tradition only adds to the family memories created each year.
Through the centuries, Christmas decorations have evolved and like everything else are influenced by the latest trends. But many of the decorations that we've known and loved have stood the test of time regardless of changing taste and fashion.
Christmas Trees
Most of our modern-day Christmas traditions began in the 19th Century and the tree is no exception. Many believe that Prince Albert introduced the Christmas tree into all our homes but in fact Queen Victoria had grown up with the German tradition of decorating a tree at Christmas, a custom which was introduced to the English court by her Hanoverian ancestors. Prince Albert loved the ritual and by the 1860's the tradition had caught on far and wide with hundreds of Christmas trees being sold in Convent Garden market. Originally trees were decorated with items such as cinnamon sticks, paper flowers, gingerbread or pinecones.
Christmas Tree lights
Electric tree lights were invented in 1882. Before that candles were used to decorate a tree, which must have been quite a fire hazard. Today lights come in all styles and colours and whilst some feel that less is more, for most when it comes to the lights you can never have too many. There is nothing like the abundant flashing of Christmas tree lights to add a festive glow to the main focus of all our decorative hard work. In fact, this year's trend when it came to lights was quite simply more is more!
Tree topper
The crowning glory of your tree. The most common tree toppers are stars or angels and that largely hasn't changed. The main thing it must be is eye-catching. Traditional tree toppers have their roots in religion. The star representing the Star of Bethlehem which guided the Three Kings to baby Jesus, while the angel symbolises the angels who announced the birth of Jesus to the shepherds. Today though, there are lots of other options on the market to suit all tastes, including personalised toppers, snowflakes and birds. Not to mention this year's favourites llamas and felt dogs. The main thing a tree topper shouldn't do is topple off!
Tinsel
To tinsel or not to tinsel? Tinsel has been around since the early 17th Century and originally was used to decorate sculptures rather than the tree. It was added to Christmas trees to reflect the flickering of the candles and represent the starry sky over a Nativity scene. Much though we love tinsel and it used to be one of the most popular ways to decorate your home and your tree, it has fallen a little out of favour, perhaps prompted by environmental concerns, overlooked by what are seen as more chic and environmentally friendly finishing touches like stylish red bows or paper chains.
Baubles
We still use Christmas baubles to decorate the tree. They used to be made of blown glass and the more expensive ones today still are however, they now come in all shapes and materials from the traditional round shiny ball to highly artistic designs. These ornaments are almost always reused year after year rather than purchased annually, and family collections often contain a combination of shop bought ornaments and decorations created by family members, with each generation adding to the collection. Today, whilst round shiny baubles are still used, handcrafted and more quirky Christmas ornaments are all the rage.
---
Lifestory has a range of homes across its collection of PegasusLife, Renaissance Retirement and Anthology developments. With homes located nearby the coast, in thriving cites and more suburban areas, for first time buyers through to retirees, visit lifestory.group to start your next chapter and continue creating your Christmas traditions and memories in a new home.