03 February 2021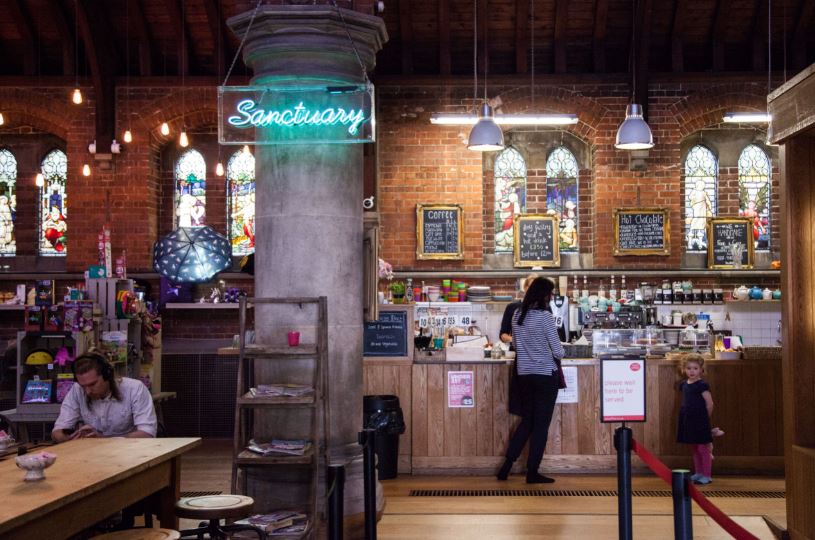 No.79 Fitzjohns Avenue is set in the heart of West Hampstead and shares the area with some brilliant community centres that help to make this such a supportive and inspiring place to live.
We caught up with the wonderful Steph who is the Manager at the Sherriff Centre, a community hub based in St. James Church to find out more about the work they do.
Hi Steph, can you tell us a bit more about the Sherriff Centre?
Based within St James Church, we serve the community seven days a week with a variety of services. The Sherriff Centre's profits go to our charity which provides a debt and money advice service to the local community. We have one debt advisor who works part-time, meeting with people at the church, at out-reach centres or in homes.
How was the Sherriff Centre set up?
Back in 2012 the Post Office in West Hampstead was sadly closing, however a simple twitter exchange with a local estate agent and the current vicar of St James Church saved the day!
From there, work began to set up a project within the church, to benefit the community alongside the Post Office.
What facilities, services and groups do you offer to the local community?
We are home to The West Hampstead Post Office, The Sanctuary Café and Hullabaloo soft play - plus our charitable services; Debt Advice and The Growth Project.
In our soft play alone we can see over 22,000 children every year - a lot less this past year of course! We also average 2,000 Post Office customers a week. Sadly, we have been forced to temporarily close our soft play facility and café due to restrictions, however The Post Office has remained opened for most of the lockdown periods.
West End Musical Choir also use the Centre as their venue to meet twice a week in normal times and Sofar Sounds host a number of live music events and an array of weekly educational classes, baby sessions and music groups for toddlers.
We were proud to also recently launch our Free Food Store, this is a brand-new project set up with a start-up grant to help reduce food waste and food poverty in our area – something that is so important to us especially at the moment.
What do you like best about the community?
We enjoy being a part of such a vibrant and ever-changing community. Each year we welcome new families into the area, and so enjoy seeing them visit our services. We love to see old friends visit us, with now grown-up children – and new families with little ones desperate to play in the soft play. We feel so privileged to be a part of so many families lives.
Do you have any top tips for the local area?
We of course recommend our own Sanctuary Café, but also Gail's Bakery on West End Lane. We have partnered with a few Gail's Bakeries local to us to supply surplus food to our Free Food Store – their bread is delicious!
---
If you are looking to move into a tight knit and supportive community like West Hampstead, No 79. Fitzjohns Avenue is a new community of one-, two- and three-bedroom apartments with a wellness spa, communal lounge and courtyard. Contact No 79 Fitzjohn's Avenue on 020 7980 8741 or email [email protected].