13 April 2021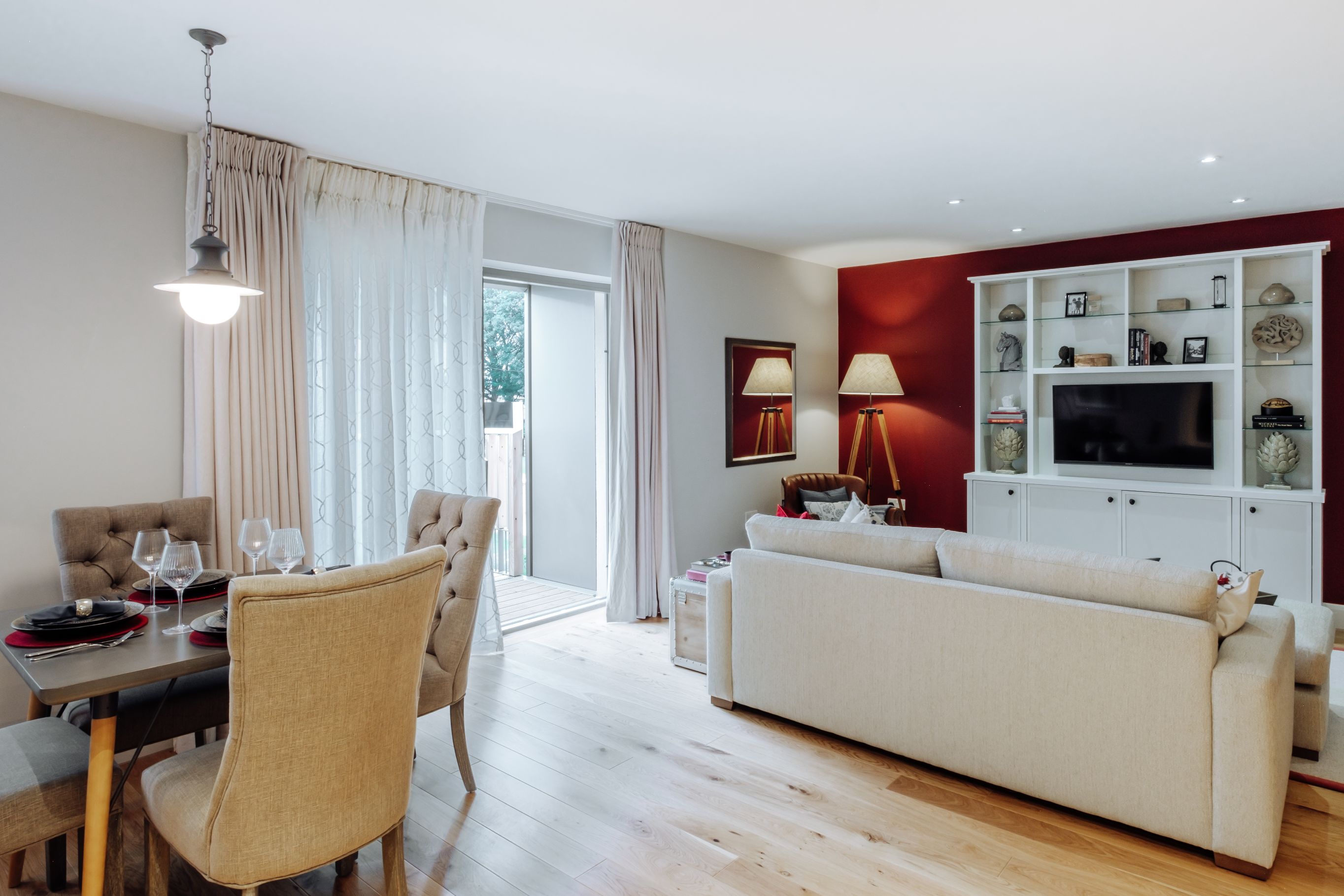 Paul and Gail Mather harnessed their inner Phil and Kirsty for a double property hunt to find the perfect homes for their mothers who were both looking to downsize and relocate to be nearer to their families. After narrowing down a selection of later living homes both mothers settled into their perfect homes at Pegasus' Steepleton community in Tetbury, Gloucestershire.
Paul explains: "My mother Beryl and Gail's mother Sheila are both widowed and were still living in the North of England, close to their roots. They were both living in their own three-bedroom semi-detached homes which were becoming more difficult to maintain. With Gail and I now living in Sherston in North Wiltshire, we were about five hours away so both of our Mums have wanted to move closer to us to make regular visiting much easier.
"For different reasons, it came at the same time that both ladies were ready to make their move so Gail and I were challenged with the hunt! We scoured the internet and went to estate agents to gather brochures, looking for a variety of different property types to suit their individual needs."
The couple narrowed their search to six properties each, ranging from communal living apartments to detached bungalows in different locations not too far from their home in Sherston. Beryl and Sheila made separate trips to visit the properties as Paul continues: "My mother Beryl came down to view the properties we'd shortlisted, Steepleton was first on the list and she fell in love with it straight away."
Beryl explains: "As soon as we arrived at Steepleton I knew it was just what I wanted. I'd more or less decided I wanted to live at Steepleton but viewed three other properties regardless to make sure. Viewing these sealed my decision that Steepleton was the perfect choice; it felt like a true home compared to other assisted accommodation provided elsewhere."
Sheila's experience is a very similar story as her daughter Gail explains: "The properties we had narrowed down were similar for both Sheila and Beryl as even though they had different requests in a home, the basics of their requirements were the same. My mother had already viewed five properties and Steepleton was last on the list, however, it was worth waiting for as it soon became apparent that she had found the perfect apartment and location and immediately fell in love with the community."
Sheila adds: "I looked at five different properties but if I had seen Steepleton first I wouldn't have needed to look at any of the others, it was just lovely.
"I met Lisa from the sales team and explained I had a specific requirement; I am extremely claustrophobic so was concerned that I would find it difficult to find a home suitable for my needs. Lisa said she had the perfect ground floor apartment with large windows and a south facing patio which she assured me that I'd be able to enjoy with ease. Lisa also explained how everything worked and the options of buying or renting with Lifestory Choices."
Not only did both Beryl and Sheila decide on a new home at Steepleton they both decided renting was the best option for them. As Paul explains: "My mother and I discussed the option to rent and we thought it would be a sensible decision for her. If she decided for any reason she wanted to move, it would be easier than having to sell a home. In the meantime, she had the comfort of keeping the equity from her house sale.This was the same for Sheila, who found the fact that she wouldn't have to go through the process of selling a home very appealing.
"For all of us, the appeal of not having to maintain and take on the burden of the upkeep to the homes was also a big bonus that came with renting."
Beryl and Sheila made their moves last year, working around the pandemic and restrictions to settle into their new homes and have been enjoying being part of the Steepleton community and living so close to Paul and Gail.
Gail comments: "The independent living aspect was a big plus for my mum and I. She is totally independent yet having a safety net of living within a community with a Lifehost on hand is just fantastic and a real peace of mind.
"We're so pleased mum is so happy in her new home. It was a coincidence they both wanted to move to the same community, but I can see why as they now both have their perfect apartments. For my husband and I it makes life so much easier, it works so well to have them both close to us."
Beryl comments: "It's ironic as even though Sheila lives just round the corner, we've not yet visited one another due to Coronavirus! However, the biggest plus point is that we are now both within easy reach of our families and can see them regularly whilst retaining the benefit of being independent and providing them with the reassurance that if they go away for a period, we both have the support of Steepleton to fall back on. A perfect solution all round!"
Steepleton enjoys an enviable location in Tetbury, nestled in the heart of The Cotswolds making it the perfect base for enjoying the next chapter of your life in a thriving community. To find out more about buying or renting a home at Steepleton contact the team on 01666 848219 or e mail [email protected]. Sale prices start from £299,000 and rental prices start from £1,848pcm.