06 May 2022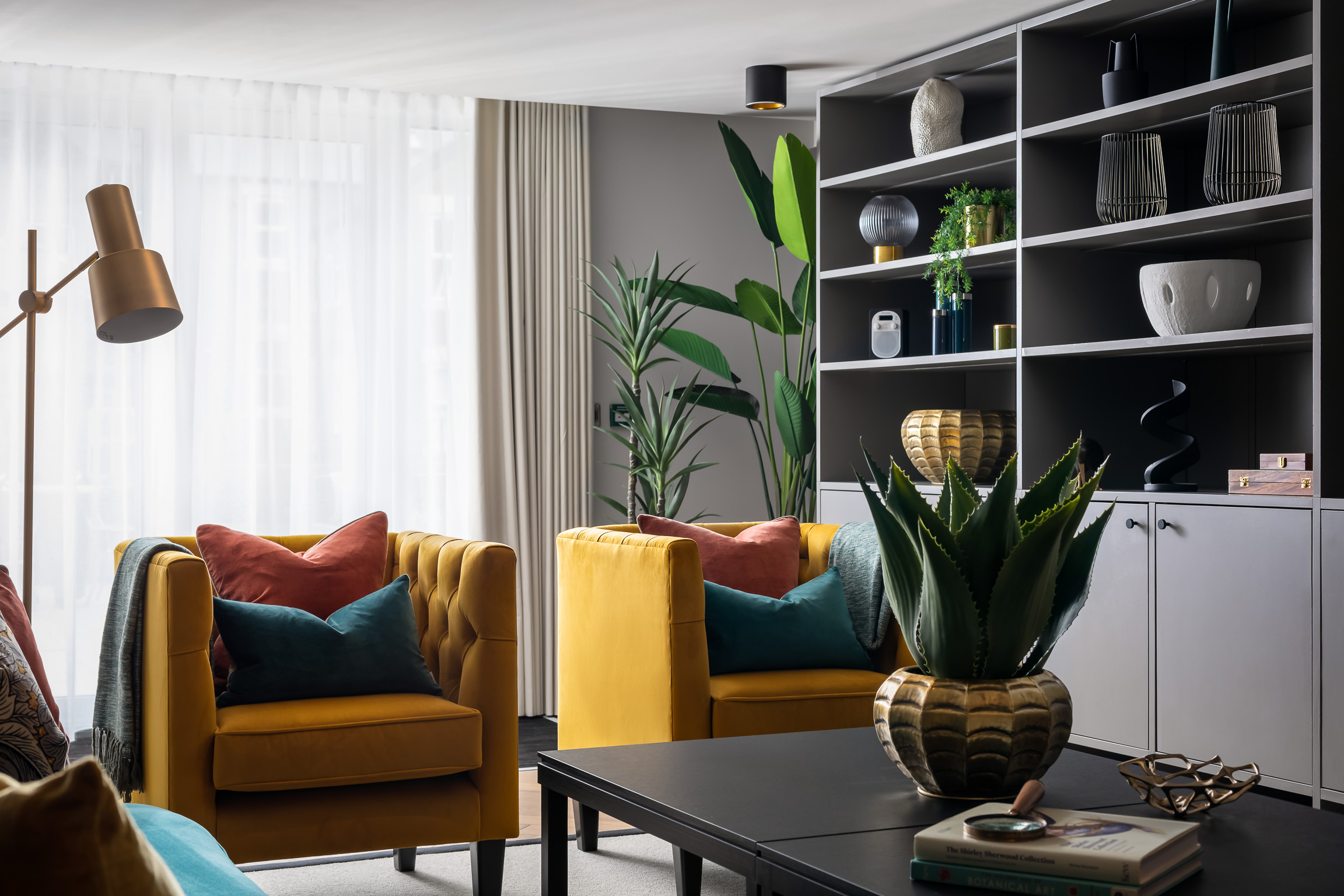 We sat down with Adrian Stokes (Regional Land & Development Director) and Denzil Matthew (Technical Director) at Lifestory to find out how important the design is for later living communities. Discovering the current purpose-built elements that are currently included in the specification and what new features they are planning to implement for future communities.
Please tell me a bit about yourselves and your roles here at Lifestory?
Denzil: My role is technical director within Lifestory, with a focus on the internal specifications of the later living apartments. My background is in the retirement sector and have been in later living house building for over 20 years.
Adrian: I look after land and development, therefore I am responsible for the acquisition of land across the midlands and north, taking it through planning and delivering the community. I work closely with Denzil, reviewing apartment layouts and making sure the team are happy with the designs and how we implement them.
In terms of the retirement living sector, I first joined Pegasus as a Graduate in 1992. Since then I have worked in property development in both further and higher education, as well as working directly for contractors and housebuilders. Rejoining Lifestory in 2020, I have worked in the built environment sector for 30 years.
Why is design important for later living communities?
Denzil: Design is important because it's all about the subtlety of design for later living communities. Our customers are looking to move because they are seeking to downsize to a new home that has less maintenance from their previous property, which can be a large detached house with gardens. Design therefore is crucial, to ensure that an apartment can instantly feel like home.
Something more manageable and no longer have to worry about looking after large houses and gardens. Design is important as people are looking for that community feel, more appropriate and hassle free.
It's all about the understatement of the design and living spaces that makes living there perfectly suited for those looking to downsize - this could be having appliances at more appropriate heights to what you find in a typical family home allowing this space to be more enjoyable for our customers.
Adrian: For people living in our Pegasus communities, security, companionship and service charge is there, so the homeowners and rental members have the peace of mind that the maintenance of the building and amenity spaces are being well managed. We also have the on-site team who ensure the building is running smoothly and organise social gatherings to bring people together if they want to do so.
Could you please tell me about the design that goes into building these later living communities?
Denzil: It's about making sure we have the exceptional communal facilities that become part of their extended home, whether that be the communal lounge, social kitchen or on-site restaurants. There will also be like-minded people in the community. It's thinking about meeting customer's needs, aspirations and expectations.
Adrian: About 15 - 20 years ago it would have been very obvious the design features and much less subtle things, such as grab rails in the bath and shower. However, now everything is much better designed and more modern, allowing for a higher specification and finish to the apartments. Technology has also improved drastically making a great difference.
Additionally, we have wider hallways and automatic front doors into the development for wheelchair users. In the kitchens we also have the carousel units, fold out shelves and the dishwasher is at waist height, providing easier use for the homeowner or rental member.
With the majority of people looking to downsize, people are also looking to declutter or have additional storage space. Therefore we try to build into the communities storage areas, which is very handy.
Are there design specifications that are unique to a later living apartment when compared to a typical detached house?
Denzil: The biggest thing for us is the installation of the tunstall system. Again it's about the subtlety of the apartment, for example the height of the oven, dishwasher, and the size of the bedrooms and living areas.
Adrian: As discussed throughout, there are subtle differences that a member of the public would not notice if they were to view a Pegasus apartment. For example, the bathroom doors will open out rather than the more standard approach of in. The concept behind this is, if the homeowner or rental member slipped and fell against the door, this small change will allow access for someone to the bathroom if needed.
Are there any good design elements that are purpose-built for later living?
Adrian: The main features for later living communities are the exceptional communal spaces. We have on-site restaurants across some communities, such as at our Steepleton community in Tetbury, the restaurant is run by The Woolsack Kitchen. Another example is the podium garden terrace at Jesmond Assembly, which is regularly used by homeowners and rental members when meeting with friends and family.
Are there any features you're planning to include in the future?
Adrian: We are going to be led by technology. The Tunstall system is a great example of where the installation of this technology allows the apartments to evolve as required with the homeowner. The connected system is used as the entry system across the building, the individual's landline and can progress to link to smartphones and wearable technology.
Denzil: We are always looking at how we can use space. It's a well thought through design process but I believe technology can enhance it even more.

Are you interested in living in a Pegasus community, visit our website to find out more: https://lifestory.group/pegasus/retirement-living-communities/