04 February 2021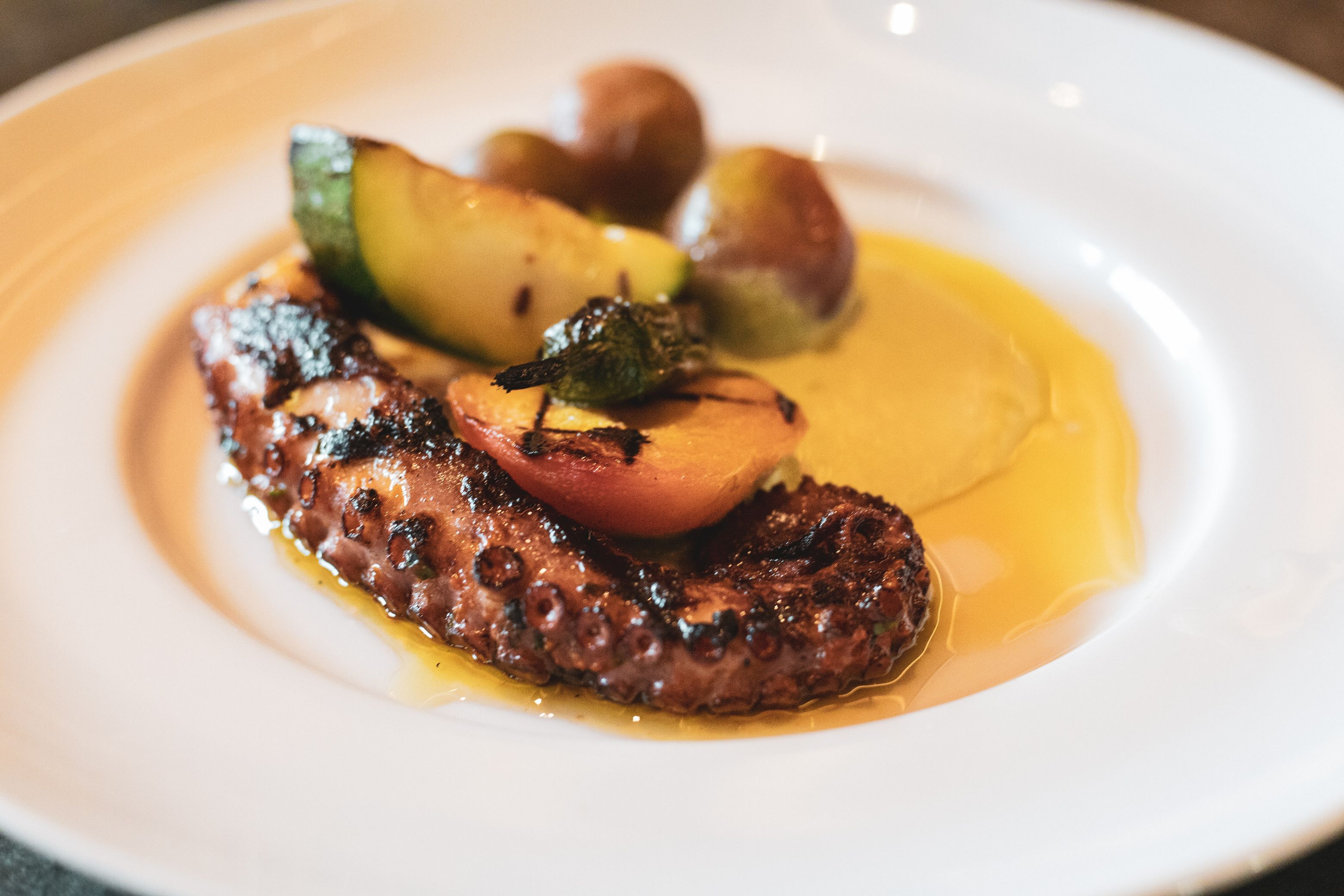 Located in one of the UK's most historic cathedral cities is our beautiful Winchester Holts community, consisting of 33 two and three-bedroom apartments set close to the city centre. Not only is Winchester an idyllic place to live, but pre-lockdown the area offered a huge variety of the finest culinary experiences in Hampshire. From Korean BBQ to the finest English roast, your tastebuds will never be bored.
These restaurants have been sorely missed by locals throughout lockdown, so we've rounded up some of the best takeaways finds to fulfil your cravings:
Chesil Rectory
The esteemed Chesil Rectory is now offering their 'Chesil At Home' service, so you don't have to miss out on their modern British menu featuring simple, classic, seasonal dishes using an abundance of fresh local produce.
The Chesil Rectory itself is a unique and historic restaurant located in central Winchester, occupying a 600-year-old grade II listed Medieval house of exceptional character and charm. Sadly, their doors remain closed for now, but we can only hope to be dining under the low, cave like ceilings and charming chandeliers again one day soon!
The Fox
Next up is the Fox Crawley, which reopened in October 2018 following a major refurbishment and has been pleasing crowds of hungry guests ever since. Their speciality roast was in high demand by those in the area. Luckily, not only is the Fox now offering takeaway services, they are also providing deliveries of groceries and fresh fish to the local community. Groceries are available to order every week from Saturday to Wednesday for collection or local delivery on Thursdays and order on Thursdays & Fridays for collection or local delivery on Saturdays.
They've also got a special Fox Cook @ Home Valentine's menu offering a delectable 4 course dinner of lobster, beef wellington and a sharing chocolate fondue. The menu to help you celebrate with your loved one is available for collection on Friday 12th and Saturday 13th.
Rick Stein
Whilst the popular Winchester branch is temporarily closed, you can still enjoy a Rick Stein dining experience delivered to your door with 'Stein's at Home'. Their chefs in Cornwall do all the hard work so you simply have to finish your favourite three course menu in your own kitchen before serving. With a gorgeous array of dishes to choose from all packaged up in their Stein's at Home Food Boxes, all you will have to do is answer the door! If you are trying to plan something for this upcoming Valentine's Day, why not order in a romantic meal for two with the Valentine's lobster or steak options.
Pi Pizza
We hope you're hungry, because these pizzas could feed an army! If you've been missing authentic, oven fired pizza's then this is the takeaway for you! Famous for their 20" pizzas, Pi Pizza has been providing the city of Winchester with their delicious artisan pizzas since 2014. Thankfully for us they are offering their click and collect service, and you can order their pizzas in sizes up to 12" via Deliveroo.
---
Winchester Holts offers peaceful, semi-rural living within easy reach of the city's culinary delights. To find out more about your options to buy or rent one of the stylish two- and three-bedroom homes in a friendly and relaxing community, please call 01962 418 059 or email [email protected] and make Pegasus Winchester Holts your next best move.