01 September 2020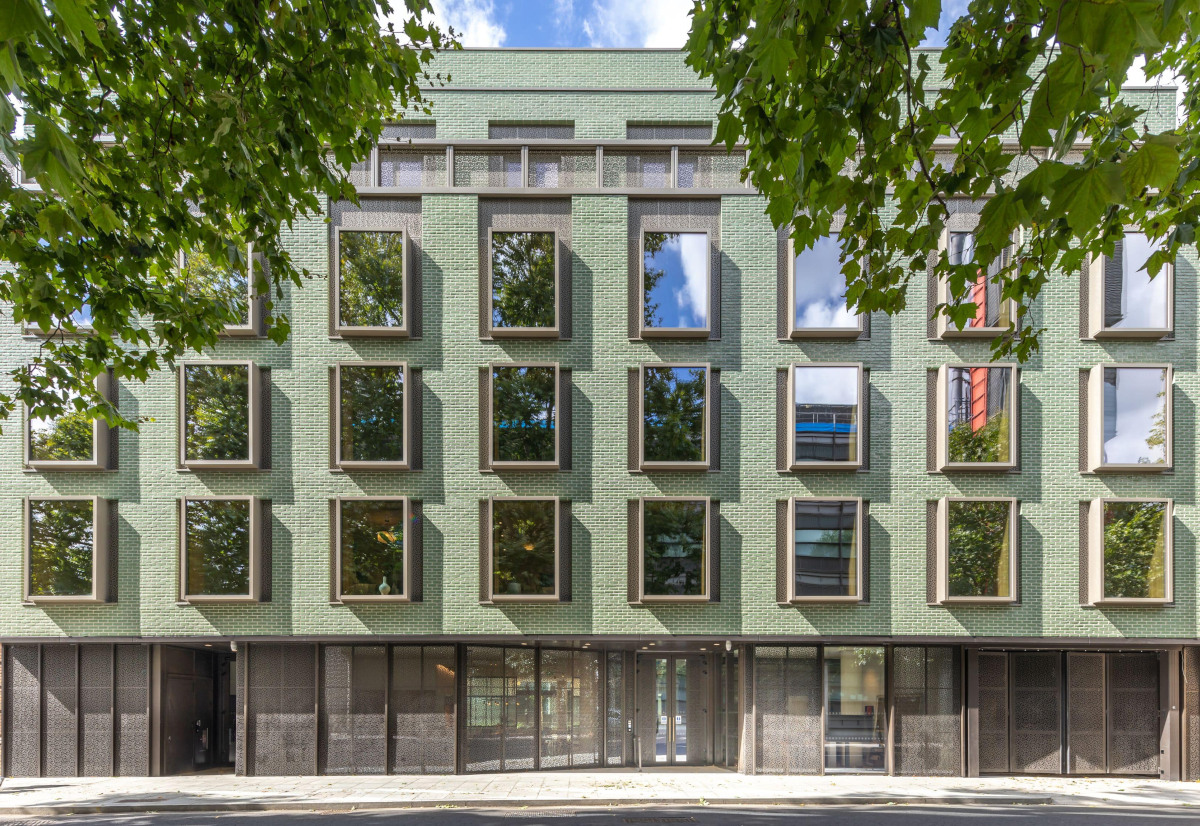 Chimes, an exclusive collection of 39 beautiful one- and two-bedroom apartments in the heart of London's prestigious SW1, has now been launched.
Designed by renowned architects Mæ, Chimes will appeal to those looking to downsize from a high-end family home to maintenance free luxury or for those looking for a central city base. The Westminster development has everything discerning and independent over sixties might look for, as Ben Allen, Development Director for Chimes details:
"Chimes is a very exciting new boutique development which exemplifies the idea of downsizing to move up the luxury property ladder, which is the opposite of how many of us view downsizing. A home at Chimes can be whatever owners want it to be, a secure "lock up a leave" bolthole or a lifestyle choice to make the most of London's world respected culture, cuisine, and entertainment.
"Owners of one of the contemporary and spacious homes at Chimes will enjoy a 24-hour concierge style service, a Wellness Spa comprising a steam room, stretch studio and treatment room, a beautiful cloistered landscaped inner courtyard and rooftop terrace. In addition, owners can entertain guests in the elegant residents' lounge, conservatory/library areas and beautifully appointed guest suite. Chimes really has more in common with a luxury boutique hotel yet with the feel of a private home. Plus, with the option of purchasing private car parking, owners also have the flexibility of being able to travel around and out of London with ease. We're also offering prospective owners a period of no service charges until the development is 50% occupied – a fantastic saving and great incentive to start their new life at Chimes."
Chimes is more than about just enjoying an exceptional lifestyle and standard of service provided by the expert staff. It also encompasses Pegasus' community and wellbeing ethos of enjoying good company in welcoming and convivial environments.
Alex Ely, Founding Director at Mæ added: "We designed Chimes to optimise community and wellbeing and to allow owners to retain their independence now and to meet their specific needs in the future. Entering the building, owners are drawn through a generously proportioned lobby space to the owner's lounge, beyond which the cloister wraps around a communal garden, which is at the heart of Chimes. It creates opportunities for social interaction and enhances nearby spaces; the lounge, reading area and shared kitchen.
"The lime green façade, composed of hand pressed glazed bricks, subtly alludes to the richly landscaped communal garden. The dual aspect apartments have a constant visual and social connection to this garden, benefiting residents' health and wellbeing. Knowing that the quality of internal spaces would be extremely important for future owners; the scheme prioritises good ventilation and high levels of natural daylight."
Prospective purchasers are invited to register for a one-to-one pre-booked appointment to visit Chimes by contacting the team on 020 7980 8700 or [email protected]. Prices for a two-bedroom apartment start from £1,650,000.