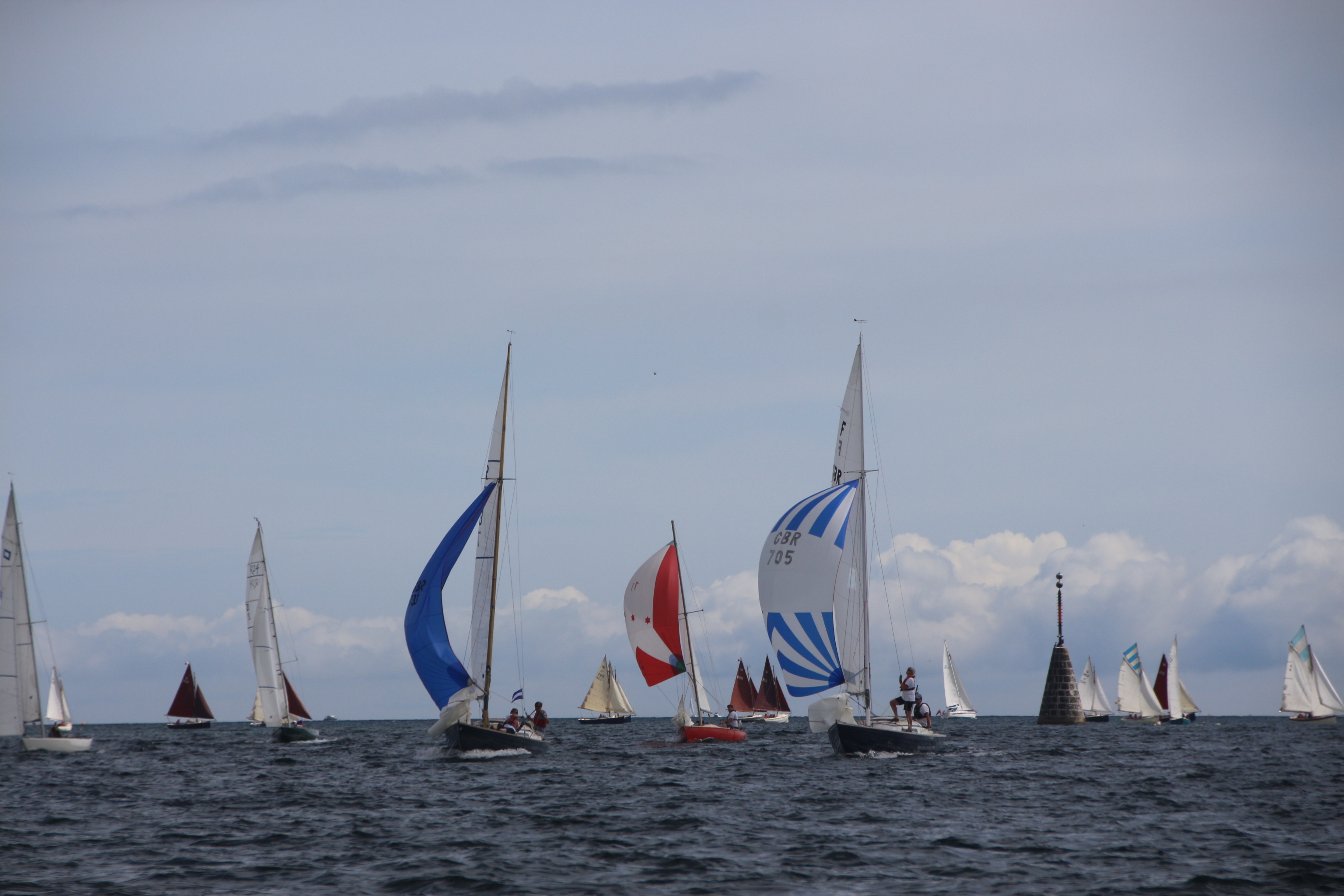 The Fitzroy, our development in Falmouth, enjoys spectacular views of Falmouth Bay where the annual Sailing Week takes place. What began life as a local sailing regatta dating back as far as 1837, has become a major sailing competition. In 2020, whilst racing went ahead, due to COVID-19 a scaled down sailing week saw shoreside events cancelled. We caught up with Jane Wright, Port of Falmouth Sailing Association (PoFSA), Sponsorship & Publicity Coordinator to hear about this year's modified event.
How did a post-lockdown Falmouth Sailing Week go this year? What were the highlights?
While similar sailing events all over the world have been cancelled over the past few months, Falmouth Sailing Week successfully went ahead, albeit in a modified and shortened format. The PoFSA organising committee – which is made up of members of the six local sailing and yacht clubs – worked tirelessly over a period of several months to overcome all the difficulties presented by the Covid-19 pandemic. 119 boats entered the event which, although fewer than in a normal year, was significantly more than expected.
As usual, the boats were spilt into two groups, one of which raced in Falmouth Bay and the other in the Carrick Roads. The event was dominated by light and variable winds during all four days but, despite that, the race management teams were able to run all seven scheduled races. These included the Champagne Race sponsored by Ancasta on Wednesday, and then a series of six races over the following three days, sponsored by Hine Downing in the Bay and Mylor Yacht Harbour in the Roads.
How was Sailing Week different this year? What changes did you have to make?
PoFSA had to run the regatta using the Government's legislation and the Royal Yachting Association's guidelines. It was only in mid-July that enough restrictions were lifted to be able to have a two-household crew race and for the yachts to be able to all race towards their class start line as a fleet. Social distancing also meant we had to reduce volunteers operating the rescue boats, the committee boats or shoreside race office. The Carrick fleet committee boat ended up being operated from a motorhome parked on Pendennis Point, with a start line predetermined between a flag pole on the land and a navigation mark out in the Carrick Roads, a first for us which worked remarkably well with all timings and start sequences carried out over handheld VHF radios. Regrettably, we could not organise the popular daily prizegiving teas at the host clubs as there would be far too many people to meet Covid-19 legislation, so we will have to deliver the winners prizes individually.
What sort of shore side events could landlubbers and sailing enthusiasts enjoy this year?
The Falmouth Town Council team who organise the shore side did have to cancel all Falmouth Week events, the annual air display from the Red Arrows and all music concerts; but as the town slowly opens up there are now many restaurants, takeaway outlets, the weekly Tuesday and Saturday farmers' market and shops reopened for business. A team of stilt walkers and characters from the Winter Fair came into the town centre to encourage visitors to social distance along the main shopping streets. The National Maritime Museum Falmouth also opened its doors in time for the school holidays, with visitors able to book timed entry slots, as has the Falmouth Art Gallery.
What makes Falmouth such a special location for a sailing regatta?
Falmouth has a long maritime history and association with the sea, having developed alongside the third largest natural harbour in the world with a deep channel and numerous safe anchorages. Once a base for the 18th and 19th century Packet Ships that would race their precious cargos around the world, it was natural for the competitive spirit to flow over into the racing of privately owned boats and yachts. The annual Champagne Race had its origins in the early fifties when Lord Shawcross challenged the then owner of Falmouth Docks to a personal wager for a case of champagne, and has been raced every year since as part of Falmouth Sailing Week. Falmouth with waterfrontage along its town centre and from the beaches that overlook Falmouth Bay, embodies the 'Spirit of the Sea' with six long established yacht clubs and many marine based teaching schools.
How can people get involved with Falmouth Sailing Week 2021 and what are the dates?
If anyone has yacht racing or hospitality experience, the team at PoFSA are always looking out for volunteers. There are six sailing and yacht clubs which all welcome new members and are a good place to enquire about getting involved. The best place to find contact details is from our website and PoFSA.
Falmouth Sailing Week 2021 will be run alongside Falmouth Week from the 6th to 15th August 2021.
--
To register your interest in The Fitzroy, a collection of bright and airy one, two and three-bedroom apartments with private outside spaces in a sailors paradise with panoramic views of Falmouth Bay and Pendennis Castle, please call the sales team on 01326 567 64 or email [email protected]. Prices start from £370,000.