18 December 2020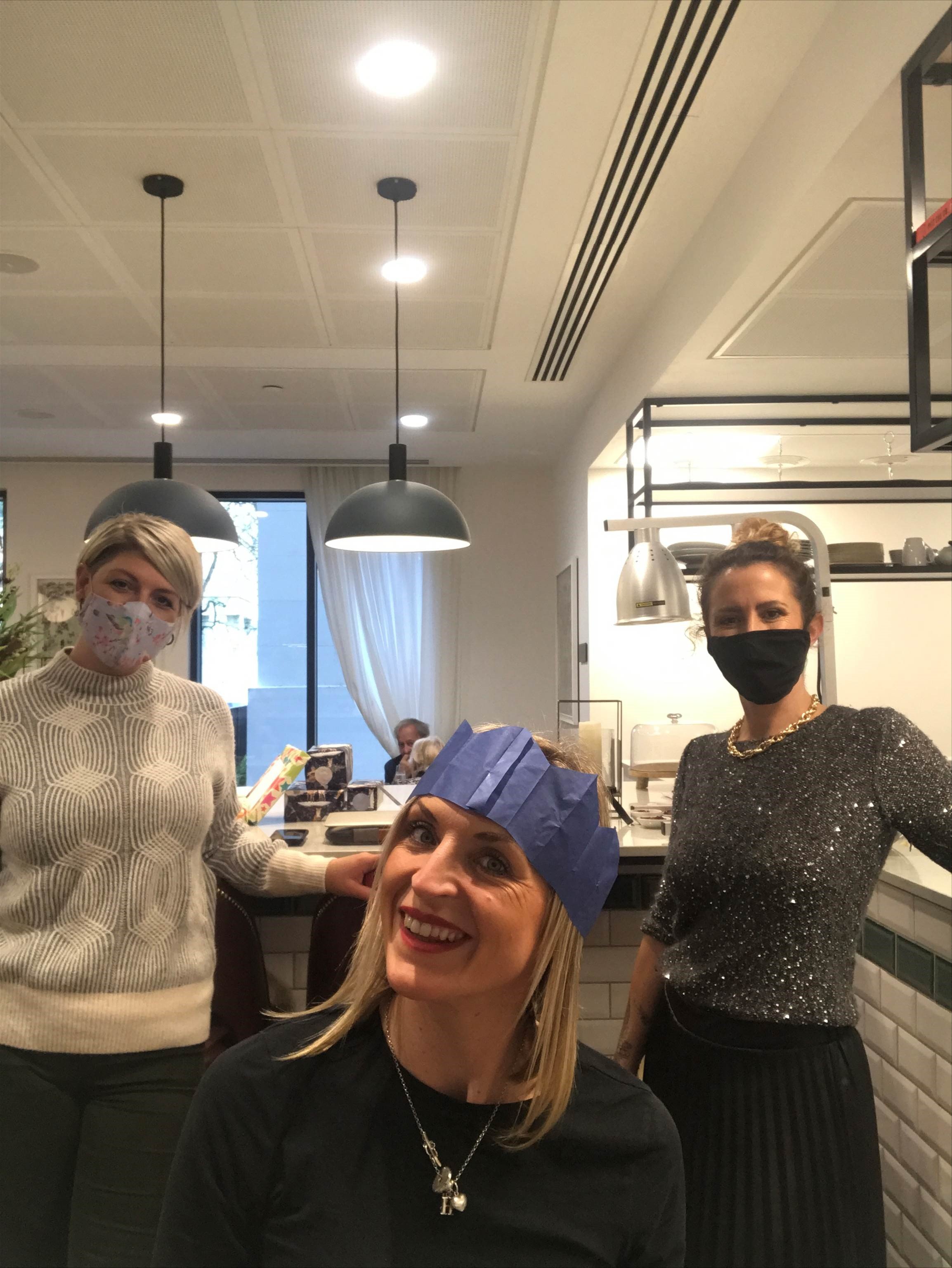 The Larder at One Bayshill Road, Cheltenham's latest dining experience, opened its doors this Summer serving brunch, lunch and dinner and despite battling with lockdown restrictions has been a great success and welcomed addition to the local area.
As Christmas approaches, we caught up with Hetty who runs the restaurant to find out what she has planned for The Larder and to get some delicious tips for Christmas recipes.
What is your favourite thing about Christmas? 
My favourite thing about Christmas is food, which is not really a surprise!  Even though this year we will all have a slightly different celebration, a major part for all involved is the feasting, the extra-large portions, the added meals through the day, in fact throughout the entire festive period.  The rich flavours and all the calories that do not seem to count whilst its Christmas which is great.
Do you have any festive traditions? 
As all of us at The Larder have young children we all share similar family traditions like so many others do at Christmas. In all my 41 years - even when living abroad, I have always been at my parents' home on Christmas Day, no matter what, however due to my father isolating this will be the first year I will unfortunately break this tradition.
What is your favourite Christmas food that makes you feel festive?
Smoked salmon! Though we serve and enjoy it every day for some reason to me it screams Christmas Day, it's delicious on rye bread with thick butter and of course Prosecco. Walnuts, with the nutcracker on the table are also very festive and the obvious Christmas puddings and treats filled with nutmeg and cinnamon which are the true smells of Christmas. But I know Christmas is here when the cupboards and fridges are all that little bit fuller!

Can you share a festive recipe we could get stuck into at home? 
Smoked salmon and prawn terrine. This is a fabulous starter or evening snack with crusty bread and a salad. It will keep in the fridge so can be made in advance, it really looks impressive and is delicious.
250g salmon fillets
100g honey roast salmon flakes
250g smoked salmon
60g king prawns
140g cream cheese (use low fat if you prefer)
1tsp Dijon mustard
1/2tbsp tomato puree
Fresh dill
A splash of Worcestershire sauce
Salmon caviar
Preheat the oven to 200°C / 180°C fan / gas 6.

First roast the raw salmon fillets. Lay them out on foil and season with salt and pepper. Top wi

th some fresh dill and a little oil. Roast for 12-15 minutes depending on thickness. While the salmon is in the oven, line a small loaf tin with cling film.

Once the salmon is cooked, add it to a blender (minus the skin) along with a few slices of the smo

ked salmon, a handful of the prawns and all the other ingredients. Blend the ingredients to a paste. Season to taste and add some more fresh dill if desired. Use the remaining smoked salmon to line the loaf tin, making sure there are no gaps and you have e

nough hanging over the sides to cover the base. Spoon in half the terrine mixture and press down to fill all corners.

Lay a line of king prawns across the salmon mixture. Spoon the rest of the terrine mixture on top and press down again. Fold the smoked s

almon in to create a sealed parcel. Wrap with the excess cling film and refrigerate for a minimum of an hour to firm up. When ready to serve, remove the terrine from the fridge and slide it out of the loaf tin.

Carefully remove the cling film and place th

e terrine the right way up. Now sprinkle a line of fresh dill across the top and scatter the salmon caviar to finish. Serve with crusty bread and a side salad.
How has lockdown been? Have you been able to offer takeaways?
We stocked the freezers with premade meals for the owners at One Bayshill Road to help themselves to so they could enjoy wholesome and fresh foods whilst tighter lockdown restrictions were in place.
Unfortunately, we have had to make the difficult decision to stay temporarily closed for a little longer until the government reviews the current tier system and Cheltenham moves to Tier 1. We really can't wait to welcome you all back when the time is right but, in the meantime, there are some other incredible independent restaurants that we are so lucky to have across the town.
What is your outlook for 2021? Any exciting plans for the new year?
The new year will hopefully bring new joy and new customers. We plan on seasonal specials and using the space and kitchen for socially distanced celebrations. We have several micro weddings booked to experience the full beauty of The Larder which we can't wait to host.
But until then we have everything crossed that we will be able to open fully and properly which we still feel we have yet to do.
---
To find out about the collection of one, two and three bedroom later-living homes available at One Bayshill Road, home to The Larder, please call 01242 292 930 or e mail [email protected]