25 May 2021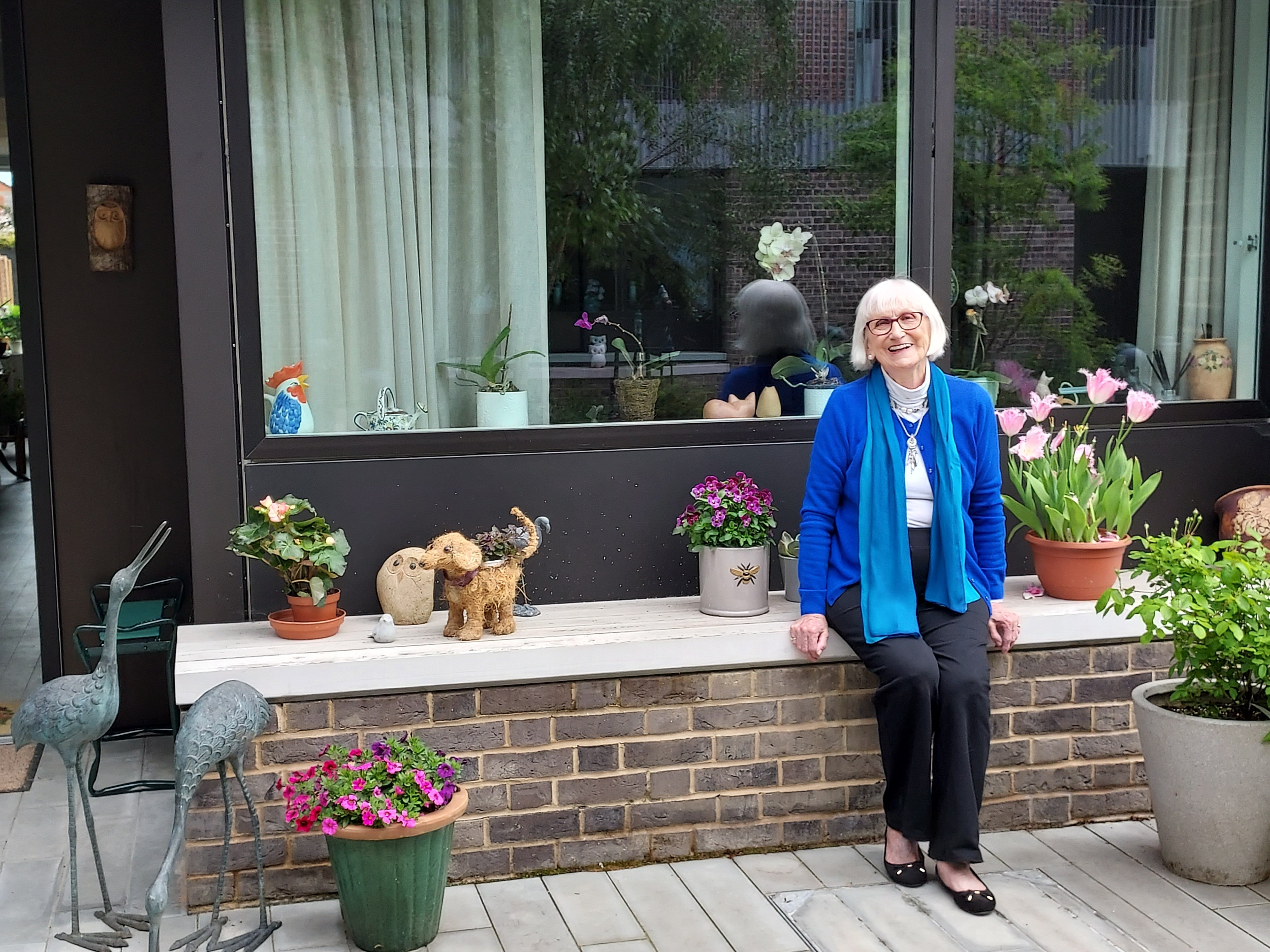 Retired HR consultant, Patricia Chessell had been enjoying living in her semi-detached cottage in tranquil Chobham over the past 30 years since her return from an illustrious life overseas. However, the rising cost of upkeeping her cottage and health issues prompted Patricia to finally consider downsizing which she had been deliberating over the past 10 years. She explains how she found her ideal home to maintain an independent lifestyle at nearby Pegasus' Moor's Nook, which she had initially come across when the community was going through planning in 2016.
"My downsizing journey started a very long time ago-10 years to be precise. My only son took me to various places in the South East to view later living properties, but I felt like the homes on offer were very much like a care home and not really what I wanted for my later living experience until I came across Moor's Nook.
"I was aware of the quality of a Pegasus home through my sister who had previously bought with Pegasus in Oxfordshire so from her recommendation, I decided to register my interest for when the new community completed in 2018. At that point, I wasn't yet convinced that I was ready to downsize however I really liked the fact that the home didn't feel like a stereotypical old- person's home with muted colours, handrails and safety doors everywhere."
In March 2020, Patricia decided to reserve a new two- bedroom ground floor apartment at Moor's Nook. The ground floor home appealed as it meant that she would not need to climb the stairs and there was also the convenience of a spacious shower which was ideal for her when she found out that she had a fractured hip and would not be able to use a bath for a while.
The pandemic and the sale of her cottage proved to be slightly problematic for Patricia, but she eventually managed to move into her new home in March 2021.Despite her reluctance to downsize so many years ago, Patricia has been enjoying the comfort of her modern new home which provides her with enough space for all her belongings and benefits from being close to the local amenities which was a key priority for Patricia who is no longer able to drive.
Moor's Nook has become Patricia's sanctuary where she can enjoy the privacy of her home but also benefits from some additional companionship on her doorstep when she wants to indulge in some social interactions. Patricia said: " Whilst the location and quality of the homes was what initially attracted me to Moor's Nook, I'm also looking forward to embracing the new community and making some new friendships through the community events and gatherings which will hopefully soon be resuming once lockdown restriction has eased. Many of my close friends have also downsized away from Chobham as I have so it would be great to invite them and my new neighbours for a drink and chat very soon to swap downsizer experiences and catch-up post-lockdown restrictions."
Moor's Nook is a collection of stylish one- and two-bedroom apartments, located a short walk away from Woking. Prices start from £340,000 with rental options also available from £1,629pcm. For more information, call 01483 431071 or email [email protected].