29 March 2021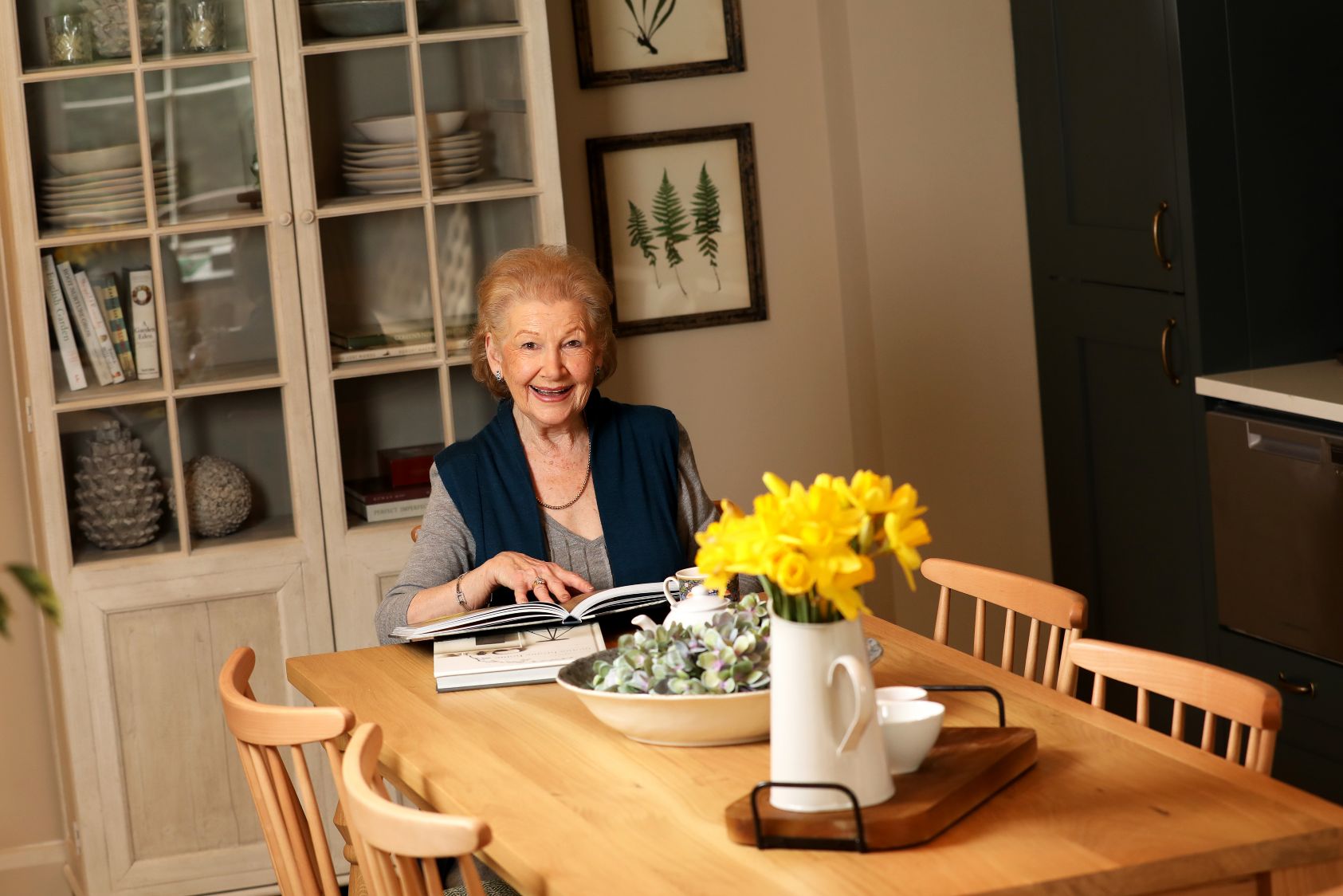 Former fashion model, Norrie Carr (84) has experienced a very interesting lifestyle having lived her heydays as a celebrated model agency owner in London for over 33 years ago which she started after the birth of her second son in 1965. However, as much as she revelled in the hustle and bustle of city life, the beauty and calmness of the New Forest often drew her back to the second home and it was these fond family memories that led her to recently downsizing to her later living home at Pegasus Holmwood situated in the National Park.
Norrie and her late husband used to live in London but when her son moved to attend a boarding school in Ringwood, they decided to buy a weekend house in nearby Mudeford to be closer to him. The family created some wonderful memories in New Forest where Norrie and her daughter enjoyed their favourite activity which was horse-riding whilst her husband and sons went sailing. After the death of her husband, Norrie was lucky enough to find love again with her fiancé whom she met 9 years ago and moved in together with him in Barton-on-Sea. Unfortunately, tragedy struck again 3 years ago so Norrie decided to move back to be closer to her family in New Forest.
Norrie shares her love for the New Forest and her reasons for returning to live in the area: "My years spent in the New Forest with my two sons and my daughter are some of my most enjoyable memories so when it came down to downsizing from my partner's house in Barton-On-Sea when he passed away, I wanted to find a home closer to my two sons who still lived in the New Forest."
Keen on finding a later living home nearby to her family, Norrie said: "Luckily, I came across Pegasus Holmwood in my search for a later living home and immediately fell in love with a two- bedroom apartment which I moved into a month after reserving in January 2020."
Norrie chose a first floor two-bedroom apartment at Holmwood which ticked all the right boxes for her in terms of space where she could also enjoy the outdoors from the big bay windows which wrap all the way around her new home. The close proximity to the communal gardens and access to the local shops from her back gate also helped seal the deal when she chose her new home: ''You cannot imagine how convenient it is not having to drive to the shops to do my shopping and I can also very easily hop on a train to London Waterloo within a 5 minutes' walk from my home when I'm starting to miss the bustle of the capital where I lived and worked for many years."
Norrie describes her new home at Holmwood as the ideal place to suit her lifestyle for enjoying this next chapter of her life: "Holmwood is perfect in every sense for me as it allows me to enjoy an independent lifestyle from the comfort of my home where I can continue with my hobbies which include writing and painting. As I moved just before the first lockdown, I have actually found in some ways that the restrictions have helped me write more than I would normally during normal circumstances, and I have even managed to complete and publish my memoirs.
"Most importantly of all, I am now much closer to my two sons whom I cherish very dearly and wanted to be closer to after the death of my only daughter. I am looking forward to the days when I can have my grandchildren who are like my best friends visit so I can share my new home with them."
Since moving to the community, Norrie has been making the most of her new location: "Despite the unfortunate situation with the pandemic, I am so grateful to be able to appreciate refreshing walks in the countryside and see the glorious forest inhabited by New Forest ponies, cows, deers and donkeys which you don't find wandering around in many places! The lockdown has not made it easy to socialise with my neighbours anymore, but they are all very lovely people whom I cannot wait to meet and get to know more when restrictions are lifted. We have enjoyed many great coffee mornings and afternoon tea session the lovely communal kitchen and beautiful grounds before lockdown.''
----
Holmwood has only one cottage remaining in the heart of New Forest with a host of fantastic facilities which is available from £575,000 with rental options available from £3,056 pcm.
Choice to Buy is a rental option which allow customers who choose to buy their home within the initial six months of their tenancies to have their rent refunded during this period of time.
Pegasus will also offer £2,500 on any successful referrals which leads to a purchase.*