23 June 2021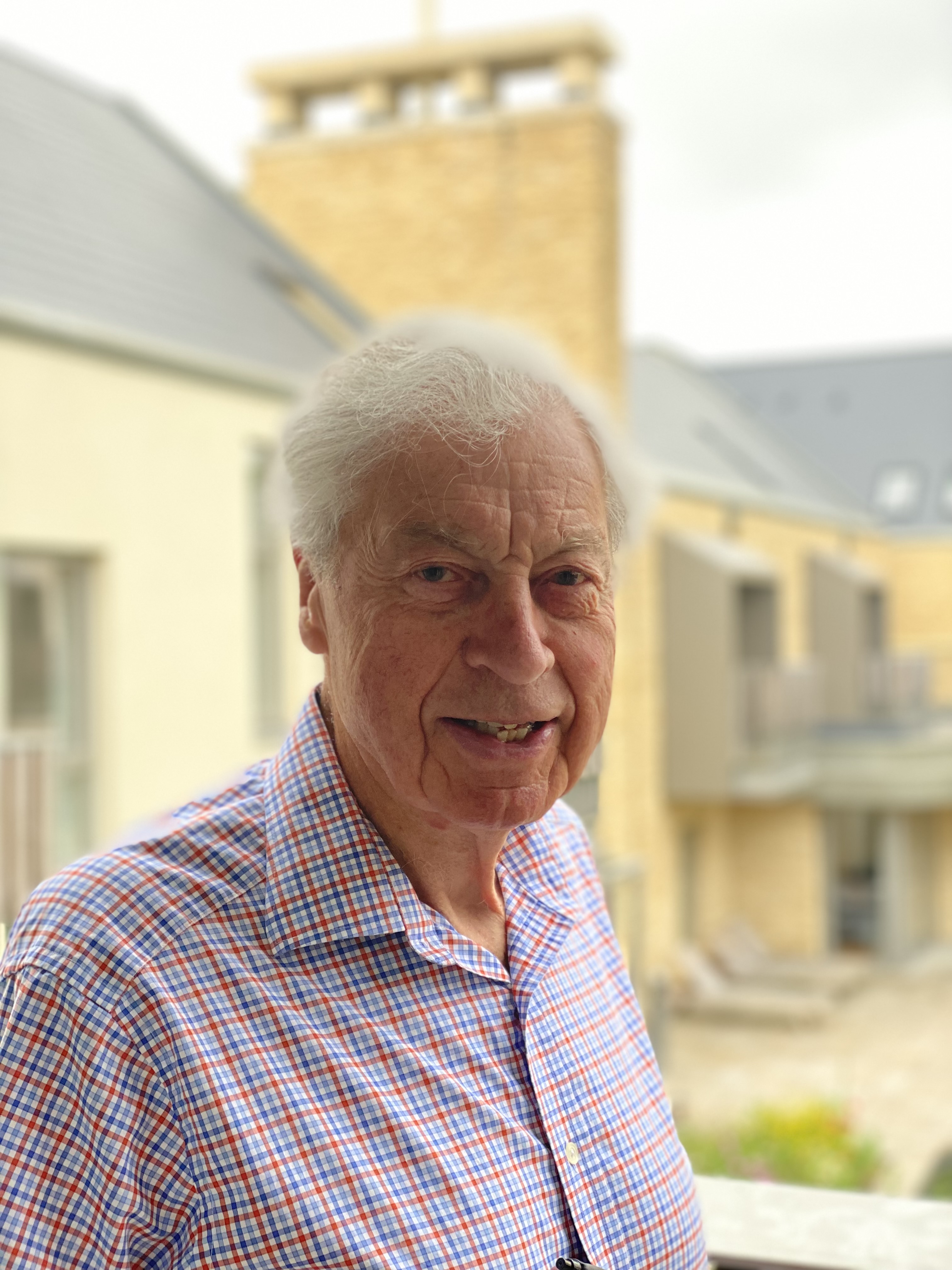 After serving in the British army, working in the commercial world and in politics, Anthony Cordle, now 81, moved to live in South Africa 16 years ago after his first wife very sadly passed away. Having remarried, he and his second wife spent the next 14 years living in and exploring the Cape together. However, when this marriage tragically ended in February 2018 Anthony decided to move back to the UK for a fresh start and to find a new home closer to his children. He first rented a cottage in Ewen outside Cirencester. Finding that he loved the Cotswolds, Anthony has since downsized and settled in a rented two-bedroom apartment at Pegasus' Steepleton community in Tetbury.
Anthony explains: "When I returned to the UK in 2018, I split my time between my two daughters, one who lives in the home counties north of London and the other just three miles outside Tetbury. When the Covid restrictions came into place, this daughter found me a garden cottage to rent locally where I lived for the whole of last year and really got to like this part of the world, so I decided to start looking for a home in the area."
"The houses that I could afford were quite small, with small rooms and windows and were therefore dark inside and not very inviting. So, I tried to think outside of the box and started to look for other options which is when I came across Pegasus' One Bayshill Road community in Cheltenham and decided to book a viewing. I really liked Cheltenham, but as I was unfamiliar with the area, I wasn't too sure it was the right option for me.
"The team advised me to visit Steepleton instead, so after viewing this community and taking some time to ensure it was the right decision, I settled on a particular mezzanine apartment, with views out onto the outdoor swimming pool. I chose this because it was as near to south facing as I could find. I particularly wanted stairs because I believe you have to keep moving in your later years! I've lived in large houses for much of my life so the long corridor on the second floor gives me a sense of space. The second bedroom will also be great for guests."
Anthony moved in early February 2021 after deciding that the freedom and flexibility of renting was the best option for him.
Anthony has lived a varied life, ranging from eight years in the Coldstream Guards, to working in a family textile company before working for a City of London merchant bank, which led to four decades in the political arena. His role and interest in people have taken him to many countries, particularly to the continents of Africa, Europe, North America and the Middle East. He is now happily settled in The Cotswolds, enjoying the next chapter of his life with his family close by.
Anthony adds: "It's been a difficult time to move into a new home, following my sudden move back to England combined with the pandemic lockdown and my mother unfortunately passing away earlier this year. I will continue to be sustained by my faith as I have over the years and look forward to enjoying life in this new apartment and to being able to use all the facilities at Steepleton as they safely re-open. I much enjoyed the restaurant last year while it was briefly available when visiting the site. As the community begins to open up, it will also be nice to start getting to know my neighbours and form new friendships."
Steepleton is a beautiful collection of one- and two-bedroom apartments, located in Tetbury; one of the most desirable towns in the Cotswolds. Prices start from £299,000 to buy with rental options available from £1,848pcm. To find out more call 01666 848219 or e mail [email protected]