08 April 2021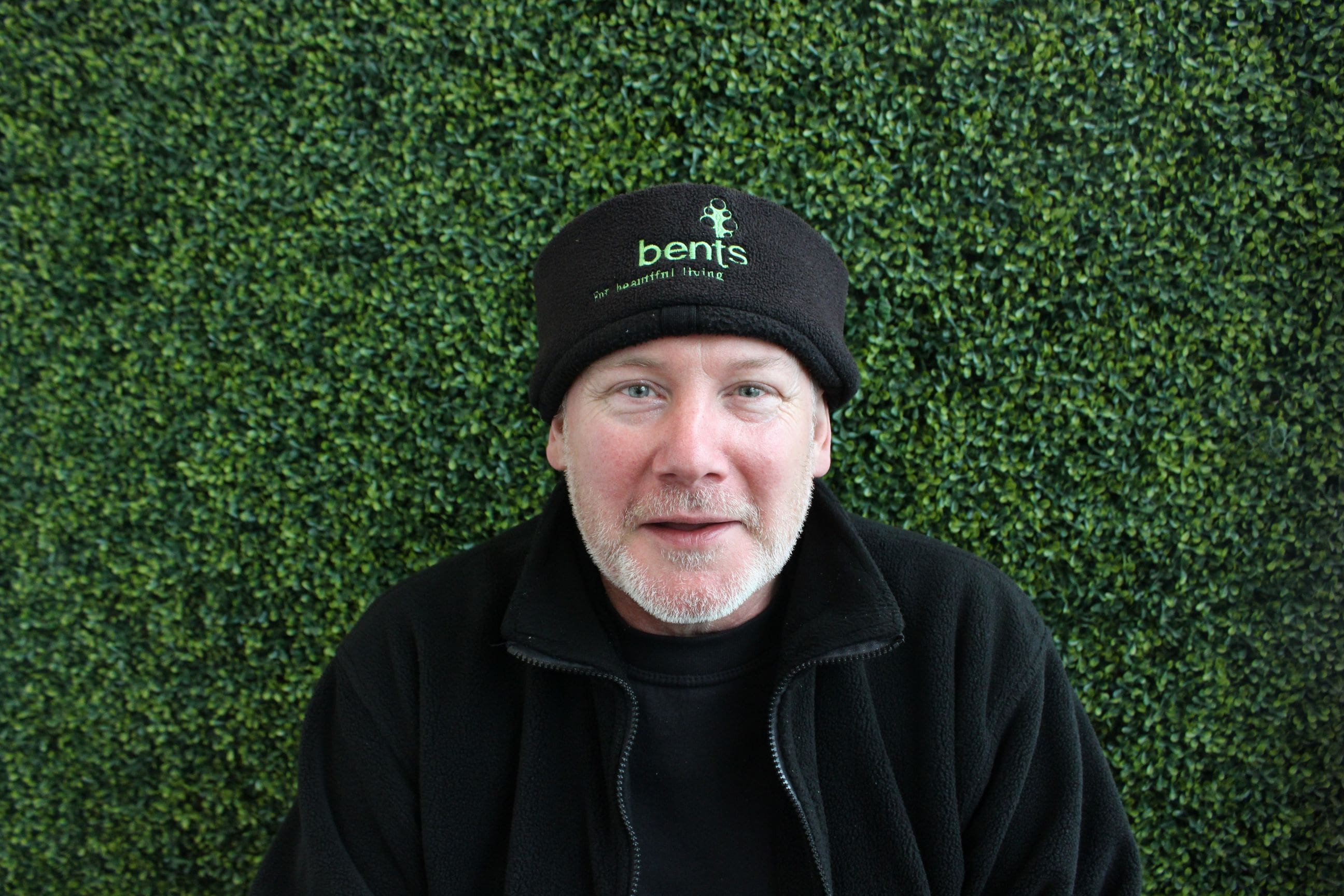 We recently caught up with Simon Bax, Plantarea Specialist, at Bents Garden & Home near our Chapelwood community in Wilmslow, to find out more about his role and get some top tips for Spring planting.
Hi Simon, can you tell us a little more about Bents Garden & Home?
Bents is an independent, family-owned garden centre that is over 80 years old. We pride ourselves on customer service, quality, and choice. We have a dedicated team of enthusiastic and knowledgeable staff who make the magic happen and we're particularly famous for our Christmas and plantarea displays.
Can you tell us about your role at Bents?
My role is a varied one which I really enjoy as one day can be very different to the next. My job title is Plantarea Specialist which in real terms means I tend to be the go to person for all information on anything plant or garden related – this is equally valid for colleagues as it is for customers.
I am involved with providing and checking information for point of sale material, the website, social media, and labelling. I also provide a personal shopper service for Bents Be Inspired members where they can talk to me about their plot and I can suggest plants and designs that would work for them.
Day to day at the garden centre, I help maintain stock on the Plantarea – watering, feeding the plants and replenishing stock, and re-configuring displays if needed. Most of my day is spent talking to and helping customers with their problems and the range of questions that come up is very unpredictable.
I have appeared on television and radio in my capacity as a plant expert and given demonstrations on site too!
What do you love most about the outdoors and gardening?
I've loved the great outdoors and nature since I was a small child and gardening feels to me like a natural development from that place. I much prefer being outside to being in an office; I love the light, the fresh air and the sound of the birds. I particularly enjoy the wildlife element in a garden and if I'm designing a garden or doing my own, I always make sure they are catered for wherever possible as they really do bring a garden to life and help you connect with the wider natural world. This is an important feeling I think during and hopefully after the pandemic.
As we're now in Spring what would your recommendations be for pruning your garden?
The best things to prune now are summer flowering shrubs which flower on the current year's growth; this includes things like Lavatera and Buddleja. They can be pruned back so they produce more and bigger flowers and also keep the shrub size under control. You can also prune now where you want to reinvigorate an old or woody plant or screen; things like Laurel and Photinia fall into this category. Remember to check that the plant in question is able to come back from being cut back into old wood; most plants can with the notable exception being members of the conifer family.
Do you have any top tips for potted plants for a balcony or patio garden?
There are so many to potentially recommend here, it very much depends on the effect you want to create the size of the containers and your budget! Favourites for me for would include Camellias; spring flowers and evergreen foliage and Acers; the Japanese maple which gives structure and lovely spring and autumn colours. Use an ericaceous compost and re-pot or change the compost every three or four years. For a summer display you really can't beat Begonias for a splash of intense colour; they perform really well no matter the weather and are easy to maintain.
Small evergreen shrubs are particularly popular for pots as they are easy to accommodate. Examples would include Hebes; grown as much for their richly coloured leaves as their flowers, and Japanese Azaleas; covered in flowers in intense pink, reds and oranges and needing an ericaceous compost. At the moment you could use bulbs 'in the green' (already growing) or primroses and polyanthus to give an instant hit for spring, in just 10 minutes you've got a pot full of fresh colour.
Do you have any recommendations for plants that are easy to maintain?
Most shrubs and herbaceous perennials are low maintenance once they are established. They are also lower maintenance in the ground than they are in a container because they produce bigger root systems and need less attention from you for watering, feeding, and re-potting. You can make watering less onerous by installing an automatic watering system on your pots to save lugging a watering can or hose around and use bigger pots so they don't need watering as often.
The best thing for pots tend to be slow growing or small plants such as Hebe, Azalea, Camellia, Dwarf Rhododendron, Lavender, Heather, or Alpines as they don't outgrow the pot too quickly. Alternatively, something that can be pruned repeatedly like Buxus Topiary is a good choice. Avoid too many bedding plants if you want an easy life too as they need hardening off, watering, feeding and dead heading and of course, they usually don't come back next season.
For more hints and tips from Simon, including a guide to growing your own vegetables, visit the Bents Garden & Home blog, https://www.bents.co.uk/blog.
---
Chapelwood is a collection of beautiful one, two and three bedroom homes, offering an enviable lifestyle in Wilmslow, one of the UKs most sought-after locations to live in. To find out more about the homes available contact the team by calling 01625 569492 or e mail [email protected]