25 May 2021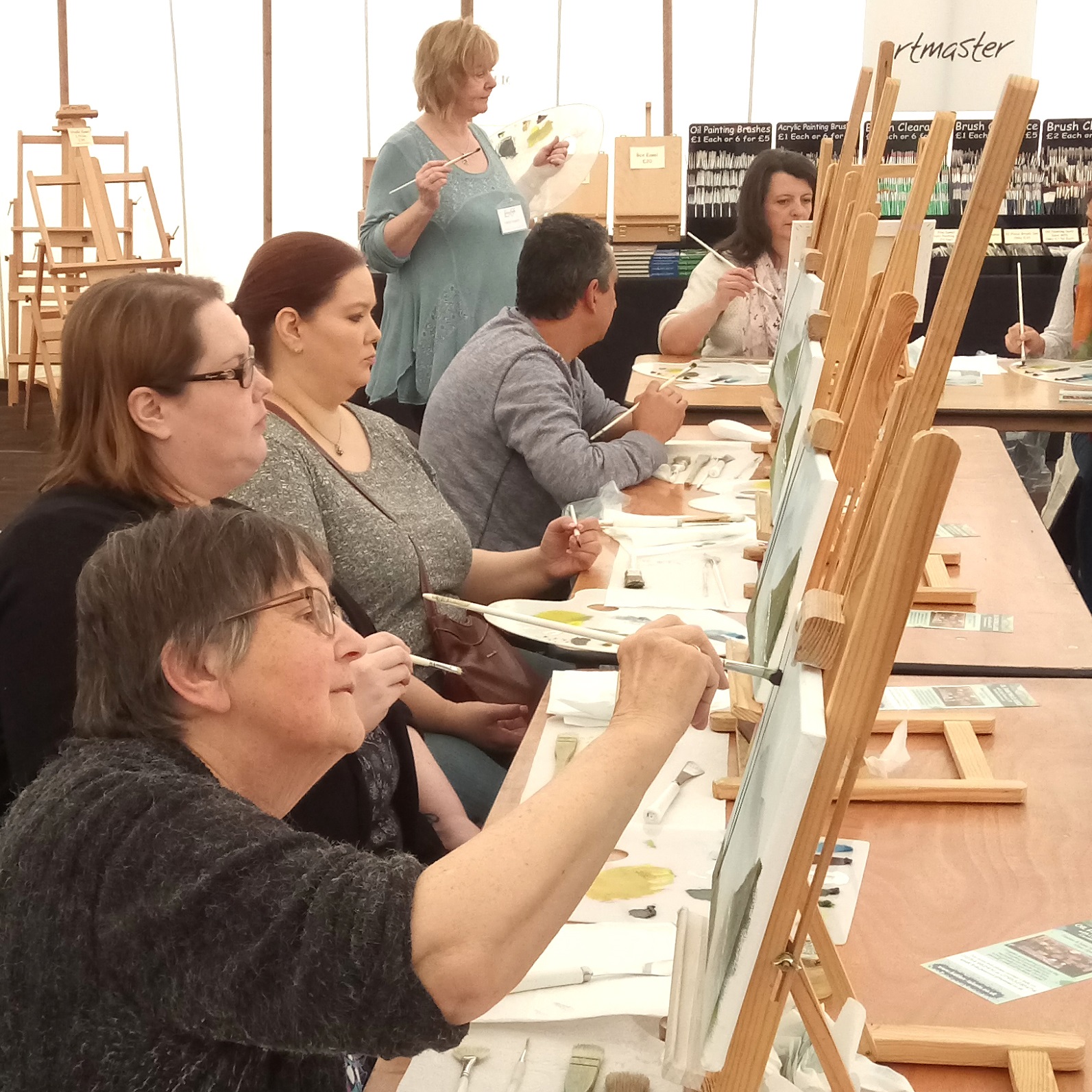 With lockdown restrictions easing enough for us to be able to get out a little more, events calendars across the country are starting to fill up. There's plenty to look forward to around the Cotswolds, within easy reach from our Steepleton community in Tetbury, including the Living Crafts festival in Cirencester this month. We caught up with Kate Roche, one of the team behind the festival, to find out more.
Hi Kate, can you tell us a little about Living Crafts?
Living Crafts festivals have been running for nearly 50 years, and we will be making our first appearance in 2021 at the beautiful Bathurst Estate in Cirencester from Saturday 29 May to Monday 31 May.
Our festivals are an arts and crafts extravaganza, showcasing the very best of contemporary independent British craft. You can visit to enjoy a creative shopping experience, watch designer-makers demonstrate their skills, have a go at making your own masterpiece in one of the workshops or just come along for a great day out with the family.
How did Living Crafts begin?
Living Crafts has been a well-established family business for many years now, run by brother and sister duo Robin Younger and Julie Jenner. They have both been involved ever since the festival was founded by their parents, Peter and Jean Younger, both creative people who shared a love of traditional country crafts.
In the early 1970s they organised a series of one-day craft markets at local town halls with the whole family helping to set up the stands, organise tickets and man the refreshments. Living Crafts now hosts two large summer festivals, in Cirencester and Hatfield, organises the very popular Christmas Market at Blenheim Palace and has an online shop and Designer Directory to support great British craft all year round.
How have you been preparing for this year's festivals to ensure they are able to go ahead?
Once the UK's exit plan was in place, we knew our festivals could run with sufficient Covid safety measures in place, from one way systems to sanitisation stations throughout the festival grounds. We are also working closely with each exhibitor to ensure they abide by the best practice guides too.
With these measures in place, Living Crafts has been awarded the Visit England We're Good to Go mark to acknowledge that the necessary precautions have been put in place, ensuring our events are as safe as possible for everyone involved. We are continually monitoring and responding to the evolving pandemic and will update our measures as any new Government guidance is given. Further 'Stay Safe - Covid 19' information is available on our website.
What can visitors to Living Crafts Cirencester look forward to?
You can enjoy creative shopping and craft experiences for all the family in the iconic parkland of Cirencester Park. This year's special features include the Living Crafts Showcase Pavilion, a Living History demonstration, and the 2021 Sculpture Spectacular set in our open air gallery.
There are many craft demonstrations throughout the festival, including glassblowing, where you can watch as molten glass is transformed in front of your eyes into stunning coloured contemporary studio glass. Or if you prefer to take part in arts and crafts, book one of over 20 inspiring workshops. We are also offering delicious food and drink and have plenty of space to relax around the festival grounds, with music from live bands to keep you entertained.
Is there any way people can get involved more than just visiting?
Absolutely! You'll be spoilt for choice about what you can get involved in. If the shopping alone isn't enough to tempt you along then we know the workshops will. They are a great way of getting involved with arts and craft and are suitable for any level. A love of crafts is all you need! They are led by friendly experts in a fun and relaxed setting with all tools and materials supplied. You can learn to craft a silver pendant, marble a silk scarf, or even make your own longbow.
Do you have any plans to expand?
Now we have launched Cirencester Park and received such positive responses from both the craftsmen and women as well as the visitors, it has inspired us to continue to expand the Living Crafts brand and reach more of the UK to promote great British craftsmanship.
It may however take a few years for more sites to come on board, as finding suitable venues is paramount. We strive to put on festivals that give visitors a day out that they will remember, and the venue is part of that experience. We have been visiting Hatfield House in Hertfordshire for 47 years, have taken our Christmas Market to Bleinheim Palace since 2003, and we are now at Cirencester Park. So we have set the bar pretty high, with venues that we feel align with the Living Crafts brand.
Hopefully as suitable UK venues become available you will hear even more from Living Crafts!
To find out more about the Living Crafts festival at Cirencester Park, visit the website: https://www.livingcrafts.co.uk/ ---
Cirencester Park is just a short drive from our Steepleton community which is nestled in the heart of the beautiful Cotswolds town of Tetbury. To find out more about the homes available and the lifestyle on offer please call 01666 848219 or email [email protected]