03 August 2021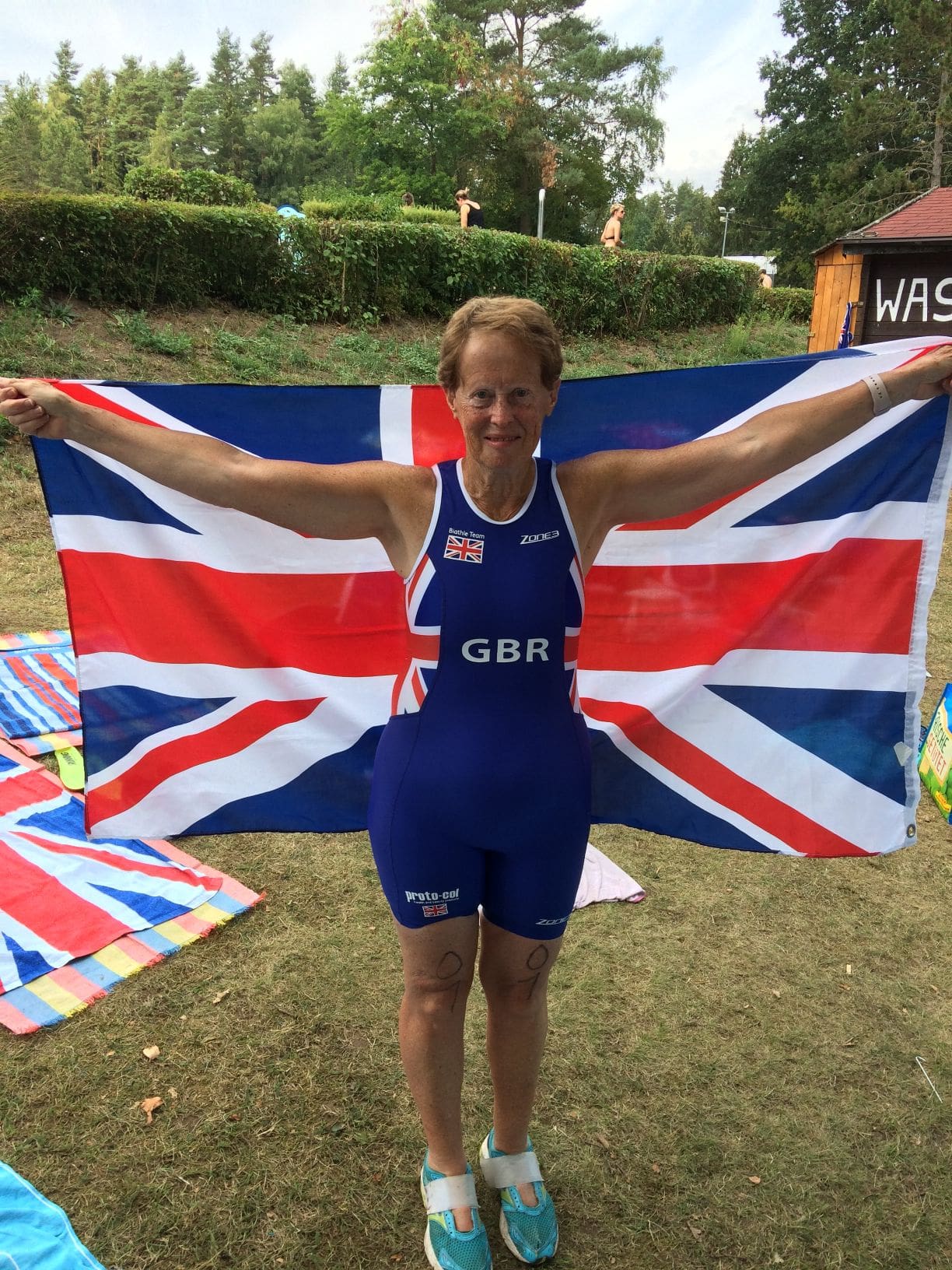 After last year's cancellation, the Olympic Games is in full swing, closely followed by the Paralympic Games which will begin on 24 August.
Hosted this year in Tokyo, the world's best athletes compete in a variety of endurance sports ranging from athletics to racket sports, as well as the five new sports introduced this year – surfing, skateboarding, sport climbing, karate, baseball and softball.
In celebration of the Games, we caught up with Kay Crosse, our lovely homeowner at The Vincent in Bristol, who is a keen Biathle athlete who represents Team GB in the over 70s age group. The sporting superstar shares her story:
"I've always been quite sporty and took part in a lot of school sports from a young age. I completed a teaching qualification in PE and English and after having my three children, started coaching swimming, diving, trampolining and tennis.
As my children grew up, I decided to compete myself in triathlons and celebrated my 50th birthday in 1996 by taking part in the London Marathon! I also swam competitively, taking part in LEN European Aquatic Championships in 2016, ranking 8th in Europe and 3rd in Great Britain.
It was through the sporting industry that I found out about biathle competitions. Biathle involves a run on track, path or grass followed by a swim in a pool, the choppy sea, the oil slicks of a marina or sometimes the weeds of Salford docks, followed by another run all of a supposed sprint distance. It differs from a biathlon in that there is no rest in between events.
There are two transitions involving shoes, a swimming hat and goggles and on some occasions, this is often more problematic for me than the actual run and swim as no wet suits are allowed!
I took part in my first biathle in Cheltenham in 2017 and qualified for the European and World Championships.
I won my gold medal in the European Championships held in Weiden, Germany, in 2018 and most recently won a silver medal in the World Championships in St. Petersburg, Florida, in 2019.
Imagine my delight in being asked to represent Great Britain in the over 70s age group and being able to show a gold medal to my grandchildren! This is only one of the delights from my sporting life that I have been able to share with them.
But medals are not everything; I enjoy the travel, friendships and exploration of new locations. Both physical and mental and fitness are important to me and sport has given me many benefits which I can continue to enjoy since moving into my new home at The Vincent.
I have joined the CrossFit gym on Pembroke Road and work out regularly at The Vincent's gym, about two minutes from my apartment. Durham Downs is on my doorstep where I regular three-generation train with my daughter and granddaughter on the Downs. No excuses for idleness!
The warm pool at The Vincent is also excellent for relaxing hard-worked muscles followed by a tasty cup of coffee and sometimes lunch in the excellent kitchen at The Vincent.
Watching the Tokyo Olympics has reminded me of the fond memories I have as a volunteer 'Games maker' at the London 2012 Olympic Games. I was part of the accreditation team and vividly remember the evocative sights and sounds of the dress rehearsal for the opening ceremony.
The performances of the Olympic athletes are motivating me to continue my training for many years to come!"
---
The Vincent is a stylish collection of one- and two-bedroom homes in Bristol's desirable Redland district. To find out more, call the sales team on 0117 981 4352 or email [email protected].