04 August 2021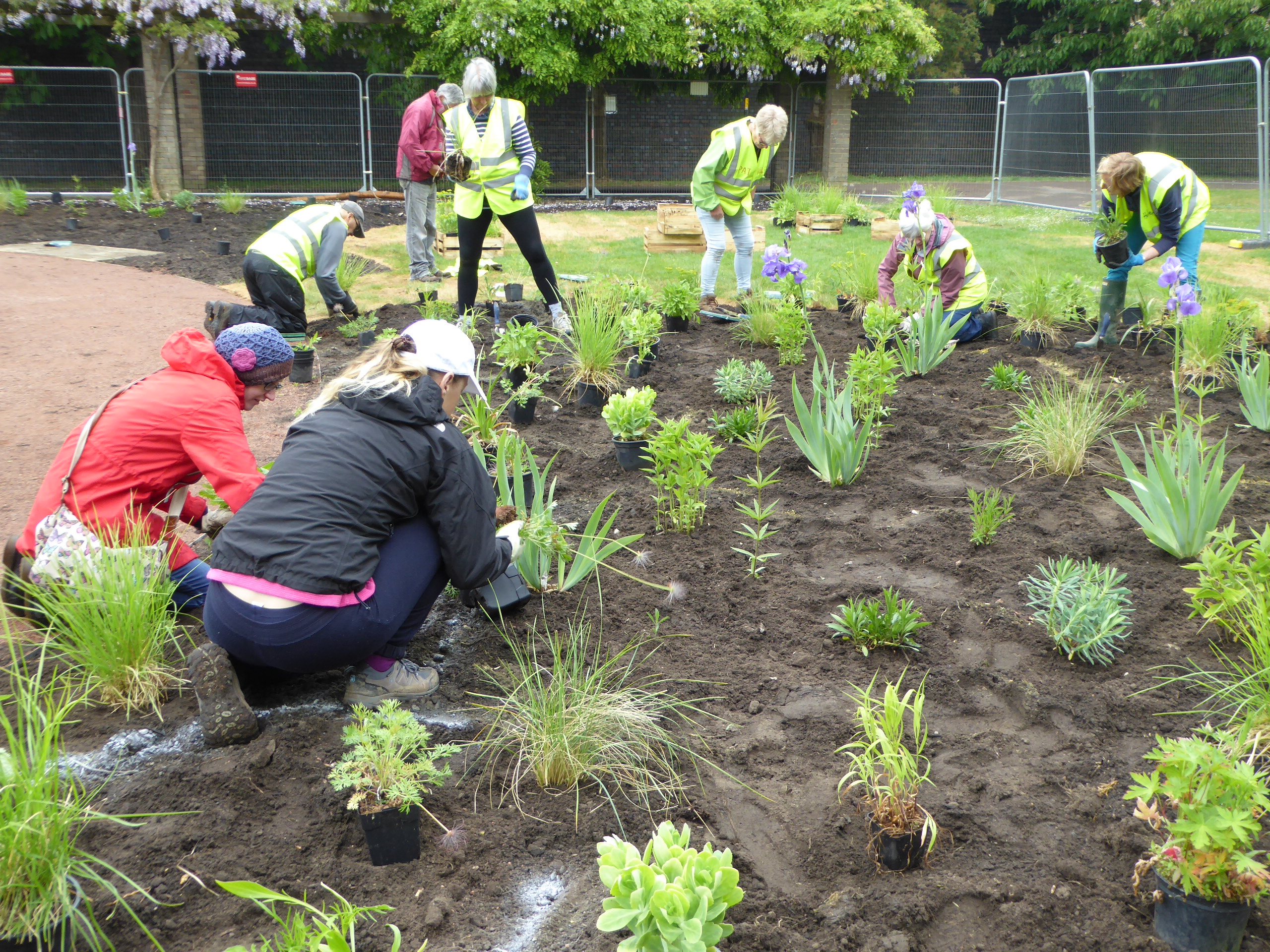 Cheltenham is a picturesque Gloucestershire town home to an abundance of restaurants, pubs, shops, museums and green open spaces. Wandering around the scenic parks is a highlight of any visit to Cheltenham and Green Space Volunteers are a band of locals that work hard to ensure the parks maintain their beauty for visitors. We spoke to Tess Beck, one of the dedicated volunteers, to find out more.
One Bayshill Road and Latheram House are our stunning age exclusive developments in the heart of Cheltenham. Both boast spacious apartments, stylish communal lounges and landscaped gardens with luscious greenery.
Hi Tess, can you tell us about Green Space Volunteers?
The Green Space Volunteers started in 2015, working on Winston Churchill Memorial Gardens which is a small park tucked away just outside of the town centre. The park had earned a Green Flag Award in the past, which recognises the best parks and outdoor spaces around the world, but it had become overgrown and wasn't a popular place to visit. A small group of volunteers wanted to change this which is how Friends of Winston Churchill Garden & Honeybourne Line began. There are now 10 volunteer groups that fall under Green Space Volunteers, which operate at different parks around Cheltenham. I'm an active member of Friends of Winston Churchill Garden & Honeyboune Line.
What kind of activities do you carry out?
We do everything from litter picking and clearing to planting. Our group operates in Winston Churchill Memorial Gardens and along the Honeybourne Line, which used to be a railway line but is now a walk and cycle path from the train station to north Cheltenham. Since 2015, we have completely redesigned the flower beds at the Gardens and earlier this spring planted an orchard with local varieties of apples and plums. We've also incorporated perennial planting to encourage wildlife to visit.
How can keen volunteers join in?
Friends of Winston Churchill Garden meet on the second and fourth Thursday of every month. The hours are 9.30 am – 12.00 pm with a break for tea, coffee and cakes! There's no obligation to come every week or even to do the more strenuous tasks – volunteers can do whatever they feel comfortable doing. We have a fantastic group of volunteers that work hard as a team and it's very sociable. We're all passionate about enhancing the community and it's incredibly rewarding to see the end result and how things change and grow over time.
This year, we are taking part in Heritage Open Days and will be encouraging people to meet us and learn about the fascinating history of the Winston Churchill Memorial Gardens.
What are your other favourite green spaces in Cheltenham?
I live near Pittville Park and love walking my dog there. The Honeybourne Line is also fantastic – it's a wildlife corridor and links up with so many other spaces in Cheltenham.
Click here to find out more about Green Space Volunteers. To volunteer with Friends of Winston Churchill Garden & Honeybourne Line, email Chris Veal, the volunteer co-ordinator at [email protected].
---
For more information about One Bayshill Road, contact [email protected] / 01242 292 930. For more information about Latheram House, contact [email protected] / 01242 312 198