24 November 2020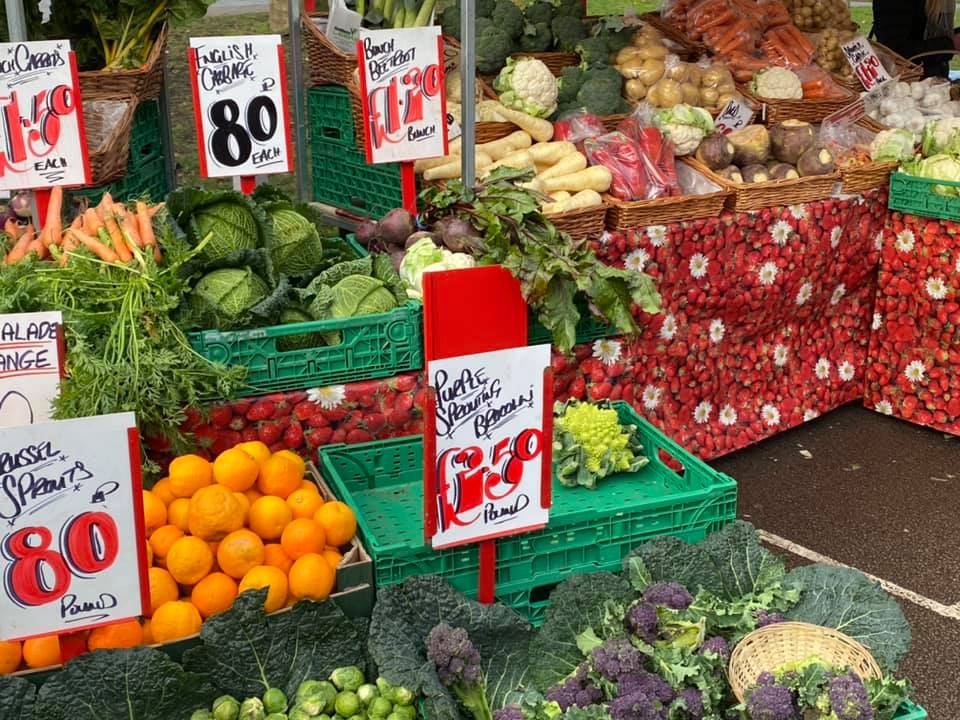 Ever popular with foodies are farmers markets, the ideal place to sample and pick up a range of delicious goods and fresh, local produce all year round. Harpenden Farmers Market is no exception, having been a stalwart of the community for the past 15 years.
As the local Farmers Market to our 23a Leyton Road community, we caught up with Harriet Tamke, Events and Farmers Market Officer at Harpenden Town Council to find out a bit more about it and her top tips for things to do in Harpenden.
Hi Harriet, can you tell us a bit more about the farmers market and how long it's been running for?
The Farmers Market in Harpenden has been running for more than 15 years now. It has been hosted in a few different locations in the town but has now been long standing in the Lower High Street from Sainsbury's to Strutt and Parker. The market is currently at a temporary location at Rothamsted Research Conference Centre Car Park whilst the lower High Street remains closed to ensure social distancing.
The market is very popular with the community. It is a great opportunity to support local independent businesses whilst picking up fresh produce. Lots of people attend the market with friends and find the market a great opportunity to socialise. The market has adapted in recent times to create a covid-19 secure shopping experience and the community can feel safe using the one-way system at the market.
How many vendors do you have and what sort of stalls can people expect?
The Farmers Market accommodates approximately 70 stalls and has a huge selection of produce available, including meats, pies, a delicious range of preserves include pickles, jams and honey, a variety of cheeses, freshly baked bread, cakes and pastries as well as a great mix of wine, beers and liquors.
For those looking to pick up some produce, when is the farmers market on?
The Farmers Market runs from 10am till 2pm on the fourth Sunday of each month. The November market is usually run in line with the Christmas Carnival event and the December market is occasionally run on the third Sunday to avoid the Christmas Period.
What do you like most about working in Harpenden?
Harpenden has a strong community feel. There are lots of groups and individuals always willing to help, this has meant that I have been able to work with lots of different people on events in the town and I get to engage with the community - there is always so much happening in Harpenden. A forum magazine is circulated to all households in Harpenden and is full of information about what is happening and upcoming in the town.
Do you have any top tips for the local area?
Harpenden has so many wonderful parks and open spaces to explore. My biggest tip is to take some walks, Harpenden Town Council is also responsible for a number of parks and open spaces in the Town including Lydekker Park, Porters Hill Park, Batford Springs Local Nature Reserve and Westfield Recreation Ground. Batford springs is a beautiful spot in Harpenden and features fresh springs that serve a small network of chalk lined streams and ponds. The River Lea with its riverside walks flows through the site and there is open grassland and a small, wooded area to explore.
------
If you are looking to make the move to an area with a fantastic community spirit and bountiful range of fresh produce available all year round, then 23a Leyton Road could be the community for you. To book your private viewing call our team on 01582 643721 or email [email protected]