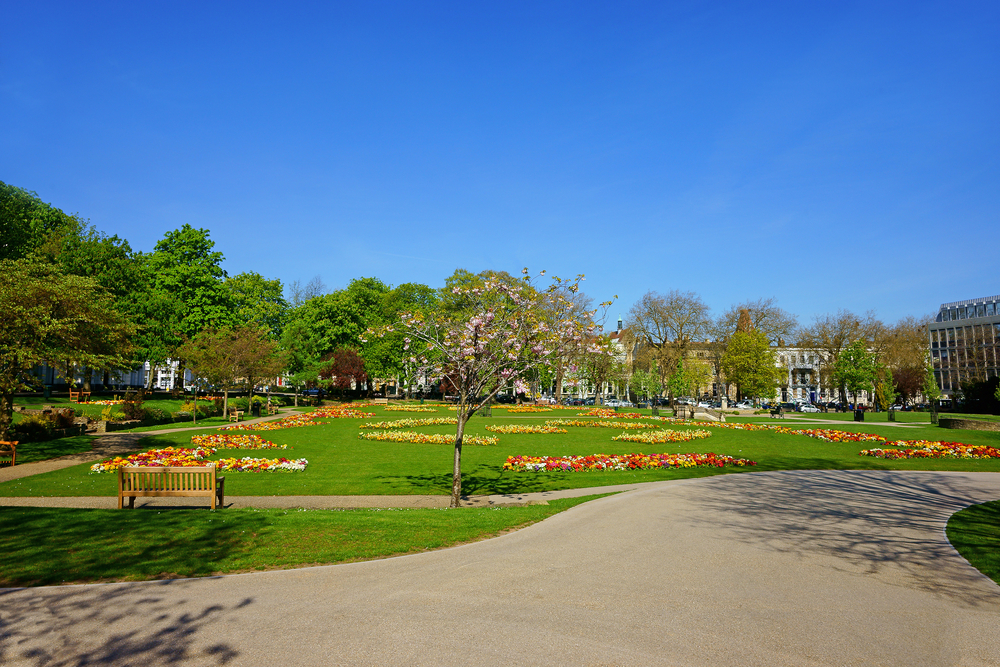 Cheltenham is perhaps better known as 'the festival town' but the recent lockdown has meant it's been very quiet in recent months with festivals and events either moving online or postponed to next year, shops and parks closed and the streets falling quiet. But Cheltenham is now open! With the recent easing of restrictions many of our much loved eateries, high street and independent shops and parks are now open again for us to enjoy and here's our pick of just a few places we're looking forward to visiting again.
Retail therapy
Along with some of our high street favourites such an Anthropologie, John Lewis, House of Fraser and Waterstones, to name a few, re opening in the town, some of our much loved independent shops have also opened their doors for us to indulge ourselves in a spot of much needed retail therapy. Pink Vintage in Montpellier Street, an award winning boutique, selling artisan cakes and coffee as well as vintage & new home interiors, is a must visit for tasty treats and stylish accessories. The fantastic Keith Scarrott shoes is also open by appointment only if you're in need of some new stylish summer footwear. Or, if you're after some new vinyl to enjoy during the balmy summer evenings then Badlands Record Shop in Georges Place is offering a click and collect service for local customers.
Food & Drink
Whilst we can't yet enjoy a full dining out experience we can make the most of the summer weather and pick up take away coffees and tasty treats. Maison Chaplais in Montpellier is now open for coffees, and their Scotch Mist rolls freshly made at the bistro are a must! The Pittville Pump Room has a new outdoor Café run by The Cheltenham Trust which boasts a wonderful takeaway menu including an Afternoon Tea box, perfect to enjoy in the stunning gardens around the spectacular Grade I listed building.
The great outdoors
Cheltenham has an array of beautiful parks and green spaces to enjoy and soak up the sunshine in as well as being ideally located to enjoy the rolling hills and picturesque countryside just a short drive away. Montpellier Gardens are an important part of Cheltenham's Regency landscape and the northern section is perfect for walking or enjoying a picnic. Whilst the Imperial Gardens, located at the rear of Cheltenham Town Hall is home to over 20,000 bedding plants which produce a stunning floral display to admire.
Our friends at Visit Cheltenham have regular updates on their website on the shops, cafes and parks and events over the next couple of months: https://www.visitcheltenham.com/your-visit/open
--
PegasusLife offers two developments in Cheltenham:
One Bayshill Road is a unique collection of apartments in the highly desirable area of Montpellier and comprises two Grade II listed villas which have been thoughtfully restored and joined seamlessly by a modern building. There are one, two and three-bedroom homes with light and spacious living areas and a variety of social spaces inspired by the thriving cultural scene of the town. Prices start from £435,000.
Latheram House is a development of apartments and cottages near Cheltenham's Royal Crescent and consists of one, two and three bedroom homes available to buy in the North Court and two and three bedroom homes available to rent in theSouth Court. Prices start from £375,000.
Whilst the sales offices are closed to visitors until further notice, the sales team are available on the phone, so please call 0800 975 0170 to find out more.