12 October 2021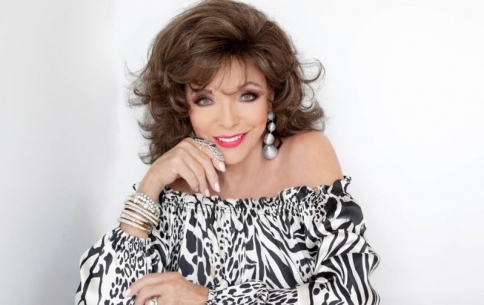 The legendary Dame Joan Collins DBE is set to take the stage in Cheltenham's Montpellier Gardens on Saturday 16th October. Joan will be talking about her 'uncensensored diaries' which were written in real time (most within ten hours of the event), whether this was an encounter with the Royal Family, or a celebrity party she has attended. She isn't afraid to spill the beans - she is simply 'Unapologetic'.
Joan Collins is a star of both screen and stage. She is foremost an actress, best-selling author, producer and a successful entrepreneur. Joan is a multi-award winner, nominated numerous times for Golden Globes, People's Choice and Emmy awards as well as several other awards worldwide.
Joan Collins has appeared in over 70 films, sold over 50 millions copies of her novels/memoirs worldwide and is recognised globally as a fashion icon.
Pegasus, part of Lifestory, are absolutely delighted to be a Major Partner of The Times and The Sunday Times Cheltenham Literature Festival and to be sponsoring the headline talk for Dame Joan Collins DBE.
Are you wanting to see Joan Collins talk about her new novel 'My Unapologetic Diaries' at this years Festival, for further information check the official website.