23 December 2020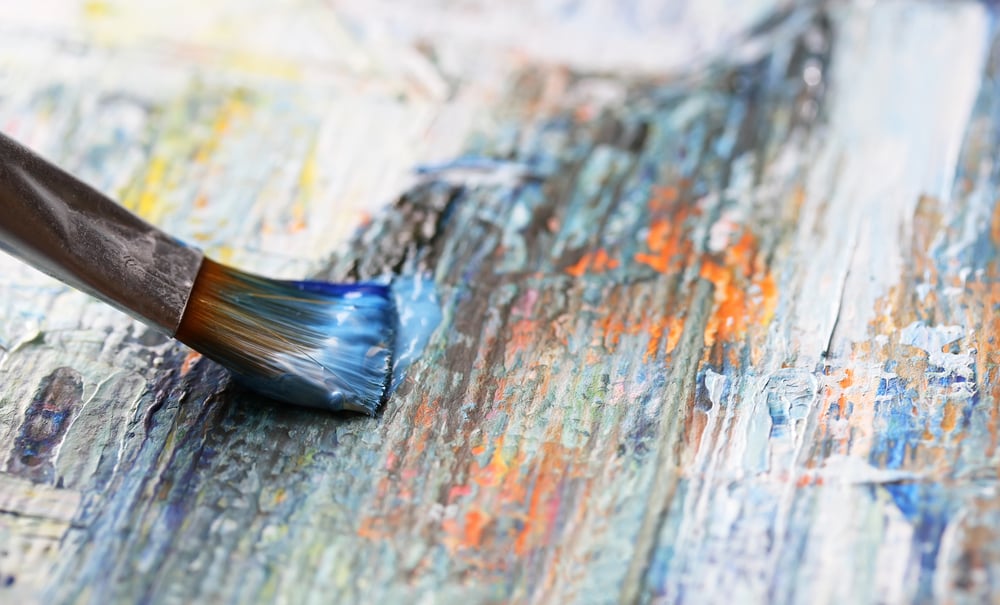 Bristol is a creative city with a thriving art scene and our The Vincent community, our homeowners and rental members are surrounded by a fantastic array of galleries and spaces, exhibiting art by local artists and crafters as well as from further afield - all perfect to hang on the walls of a new home.
Christmas Steps Art Quarter
Dating from the 1600's this network of narrow shopping streets is known as the Christmas Steps Art Quarter and is home to a variety of galleries exhibiting local artists from Bristol and the South West. Flux shows the work of local artists and makers including paintings, furnishings and jewellery and has a jewellery-making studio in the basement where you can even sign up for a silversmith course. There is plenty on offer for any budgets and they also take commissions. Or why not try a course in millinery at The Milliners Guild. Potters as the name suggests, is a co-operative exhibiting the work of more than 25 potters and ceramic artists. Alternatively, Clifton Fine Art on Perry Road specialises in displaying established modern and contemporary artists from the South West.
Stokes Croft and Gloucester Road
To the north of the city, this continuous road boasts the greatest number of independent shops of any street in the country, including galleries. Stokes Croft is famed for its street art and is home to some of Banksy's work. The Little Shop, launched in 2013 by Bristol artists Alex Luca and Amber Elise, showcases Bristol artists whilst Here Gallery is an award-winning gallery and book shop which hosts regular exhibitions from local and international artists showing fine art, illustration and photographic work and focuses on new and emerging artists.
Another of the galleries, Room 212 is an exciting space in which to view, buy or make art and again showcases local artist and is run by a local artist, Sarah Thorp. Paper Plane is a creative co-operative, made up of 7 permanent members with guest artists invited to exhibit and sell through their shop. Products range from screen printed T-shirts and prints to jewellery, ceramics, home accessories and wall art. Mooch from shop to shop and enjoy the eclectic art on offer.
Clifton
A beautiful part of Bristol to while away an afternoon, Clifton is home to a variety of commercial art galleries. For example, Hidden offers contemporary art by locally and internationally known 20th and 21st artists. The gallery is tucked away inside The Arcade, a beautiful Victorian shopping arcade just next to the Suspension Bridge. You will also find work there by Picasso, Warhol and Banksy.
In the heart of the Village is also Clifton Contemporary Art featuring a rich variety of paintings, print works, ceramics and sculptures, with an emphasis on showcasing local artists from south west Cornwall round to the Cotswolds. Objets de Desir in the Clifton Arcade exhibits a specially chosen range of handmade treasures created by emerging artists and designers from Bristol and further afield.
--
The Vincent is a stunning collection of 64 one, two and three bedroom independent, later living homes nestled beside Clifton Downs in Bristol's desirable Redland district. Distributed between the beautifully restored 1886 Queen Victoria House, and two new contemporary terraces, the walls of these light filled homes will be perfect to fill with art. Sale prices start from £399,999 and rental prices from £2,294 pcm. To find out about life at The Vincent call our team on 0117 981 4352 or email [email protected].