09 November 2018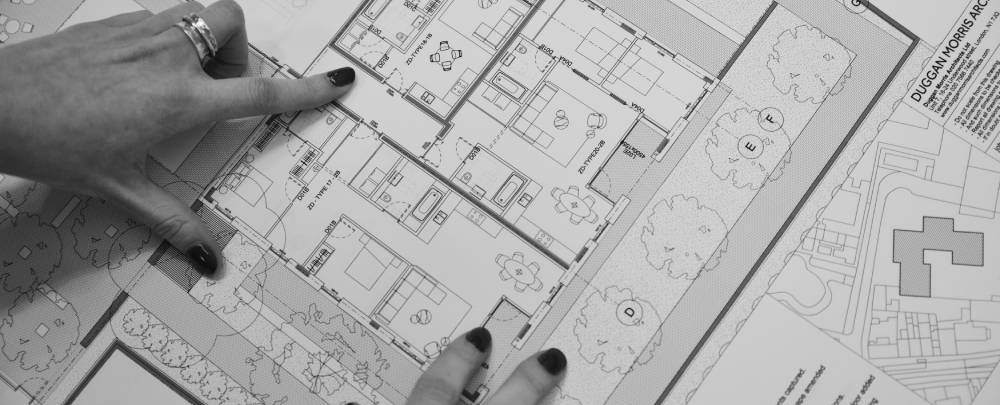 8 March marks International Women's Day and to celebrate, we wanted to share the stories of some of our team who are paving the way in their careers.
These women prove there's not just one way into construction and property, with backgrounds as diverse as professional show-jumping!
Sallyanne George is a Development Manager within the PegasusLife development team. She's worked with us for over 4 years in total, and last July was promoted from a development coordinator to her current managerial role.
What does your role entail?
'As a Development Manager at PegasusLife, I spend a lot of time at various development sites, ensuring that key stakeholders and the various departments working on a development are all aligning with plans'.
'My job involves driving best practice, keeping good communications between teams, keeping projects on time, ensuring health and safety policy is adhered to, and making key decisions when they arise. Every week can be different.'
Can you tell us a bit about your background? How did you decide to go down this career path?
'Growing up, I never envisaged I would be in the construction sector. As a teenager, I was a professional show jumper working regularly with horses, so I ended up going to a medical and veterinary practice. I had a leadership and management role there for 7 years.
'After being made redundant, I looked to do some temporary work using my management skills and found myself working for PegasusLife as a coordinator, involved in administrative tasks for their developments.
'I spent a lot of time working alongside Development Managers and began to learn the tools and skills they used along the way, leading to my promotion. PegasusLife has been amazingly supportive in terms of training, helping me to work towards qualifications in the field.'
What do you enjoy about your job and working on the developments?
'I love the hands-on approach of being involved in multiple projects; going on site and seeing it change from week to week. As a problem solver, I enjoy working to overcome challenges and thrive in the fast-paced environment.
'The best part of my job has to be the tangible reward you get at the end of each project. You can look at a completed development and know you have played a key part in creating something that will change people's lives for years and years to come.'
You had a strong role in the development of Marina Gardens in Portishead. What are your favourite elements of that development?
'Marina Gardens feels like a development that appeals to a lot of people. It offers plenty of apartments to choose from and is built around community, with an impressive residents' lounge, hobby room, and restaurant.
'It's great to see how the beautiful building has been transformed and re-energised as a community space. Every little detail has been taken into consideration for the residents.'
Tell us about your experience of working for PegasusLife and its equal opportunities for women.
'PegasusLife works against the stereotypical mould for retirement living, making it a monumental company. Everyone who works here is passionate about positive change and giving people a really amazing place to live; a place they are proud of, and we are proud of too.
'I would say PegasusLife is a unique company with unique properties and unique opportunities.
When I first joined, it was mainly men in the development team. But over my four years at the company, I've seen a great deal of progress being made to include women within the team in what is a very male-dominated industry.
'It feels amazing to have been one of the first female development managers to have come through the PegasusLife career path. There is a real sense of equality here that everyone aspires to and it's great to feel equal alongside teammates, especially working in construction.'
Luanne Ellis is a Regional Sales Manager for the South West who works on developments for PegasusLife. She's been with us for two years.
What does your role entail?

'I often work on coordinating the sale of developments for properties that are still in construction. My role involves travelling to sites to keep track of how builds are progressing, then working with sales managers and customers who are buying off-plan. I also attend meetings about future development sites and passing on key information to our marketing team.'
Can you tell us a bit about your background? How did you decide to go down this career path?
'Before PegasusLife, I worked in mainstream estate agency for seven years. It was a career that I was interested in, but that was difficult to get into and was dominated by men. When this opportunity came up, I worked hard to fast-track my skills into sales management and have never looked back.'
What do you enjoy about your job?
'There's a buzz and sense of achievement when you provide a customer with their dream home. When people are buying property, it's a huge, emotional move. You need a lot of empathy and understanding. It's nice building relationships with people and I enjoy going to the sites and seeing them come together.'
Do you have a favourite development?
'It's hard to pick just one development, but there are a couple which I really love. Firstly, The Fitzroy in Falmouth. It's right by the sea and I love watching the waves.
'Secondly, The Vincent in Bristol. It has been a challenging development, but is such a beautiful building that will be such a stunning place to live. The development is a refurbished hospital that has undergone a tasteful renovation, right in the city centre.'
Tell us about your experience of working for PegasusLife and its equal opportunities for women.
'Around the office, it's a very even spread of men and women. We are all treated as equals, which feels very different from my previous experience in estate agency. I am proud of the work that I do and the team I work with, and thoroughly enjoy my work at PegasusLife. It is an exciting time to be involved as the company grows and steps further into a challenging market to break the norm'.
'Working here and knowing that it's an equal opportunities company is a big draw. Everybody here is passionate about what we do, loves the homes and really takes the time to get to know our residents.'
We're proud of the brilliant women on our team, every day, not just on International Women's Day. Everyone on our team works hard to make PegasusLife the company it is and make our developments the perfect place for retirement.
Find out more about our developments here.