03 March 2021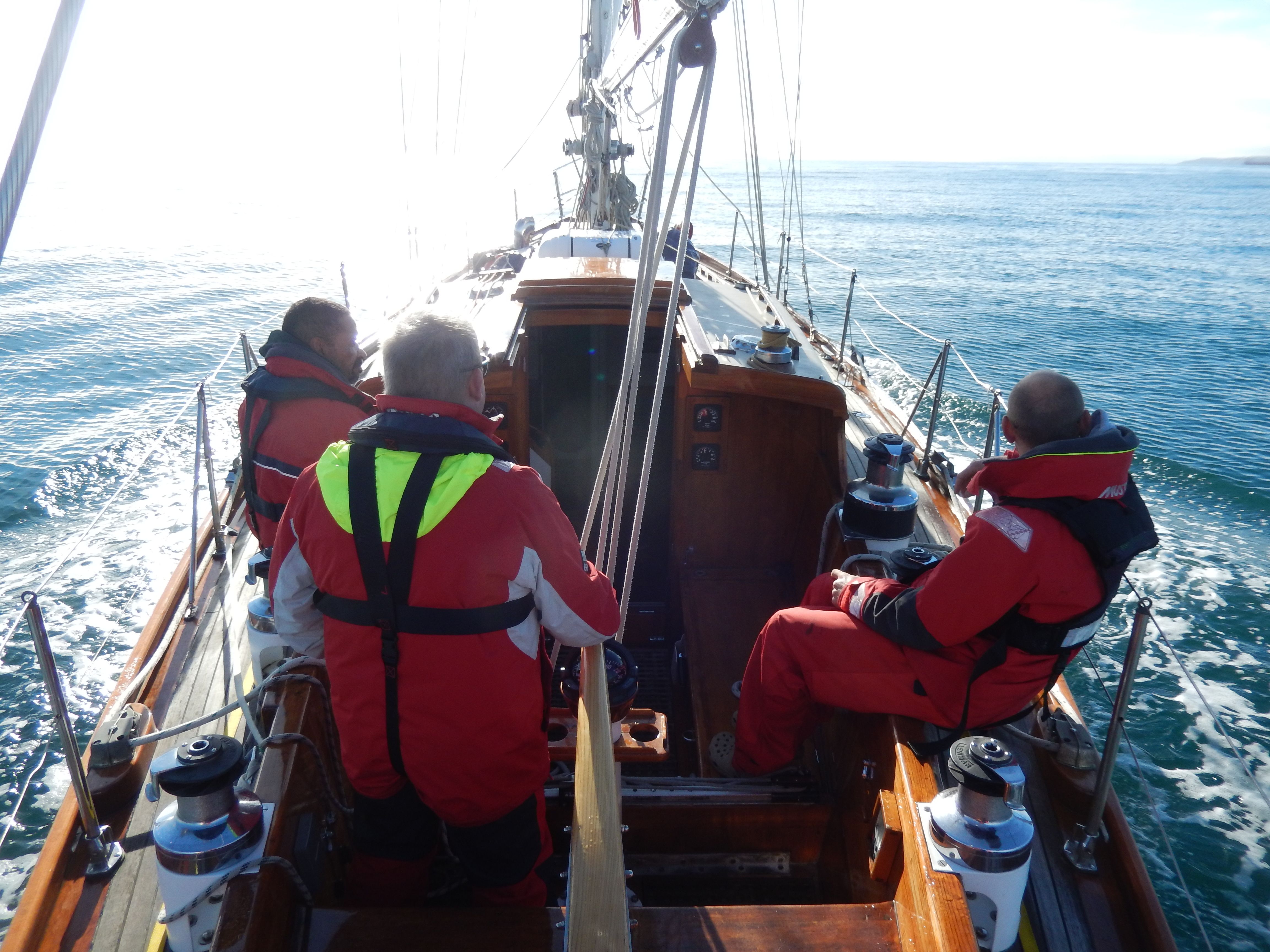 The past year has been a huge challenge and unfortunately, many people have suffered from mental health issues as a result. In this time, 'blue health' has become a popular topic, gaining momentum as studies uncover how blue spaces, such as the sea, can improve our physical health and mental wellbeing.
Blue health is central to the core of Sea Sanctuary, a mental health charity near our Falmouth community, The Fitzroy. We recently spoke to Claire Watt at the charity to find out more about how they provide help and support to those with mental health issues in the local area.
Hi Claire, can you tell us a bit about Sea Sanctuary and how it started?
Sea Sanctuary was founded by our CEO, Joe Sabien, who had been working in statutory health care and recognised the need for a new form of treatment for people presenting with mental ill health.
Joe grew up in the care system and gravitated towards the sea as he experienced its effect as cathartic. In fact, the sea provided boundless comfort during a time when the impact of trauma and adverse childhood experiences were largely unknown, and treatment was almost non-existent.
During his professional career, and following his qualification and training in Therapy, Joe became despondent with the often-over-used medical model and the 'one size fits all' approach to supporting people. Upon reflection, Joe drew on his earlier relationship with the sea and theorised that it might be equally helpful to others. As a result, in 2006, the concept of Sea Sanctuary was born. Indeed, Joe was one of the first to talk about 'blue health' and its numerous benefits.
Sea Sanctuary launched with the 'Sail into Life' programme, a four-day therapy programme which takes place aboard a yacht for up to four clients along with a skipper and a first mate, who is also a therapist, along the Cornish coastline. The sessions include a mix of sailing lessons along with group therapy where there is time for the individuals to reflect, connect with their emotions and discover coping strategies for their mental health issues. The course is also brilliant to improve the level of emotional threshold; our ability to manage difficult situations and life experiences.
What kind of services do you offer?
'Sail into Life' is Sea Sanctuary's main programme which has supported, on average, 250 people each year since 2010. The charity also offers a similar, bespoke programme for children which includes fewer sailing days and the addition of water sports activities. Additionally, Sea Sanctuary also hosts a diverse range of classes including workshops with a focus on developing art skills.
Over the last year, the art classes have been running online and included a six-week art programme for residents at The Fitzroy, which everyone really enjoyed! The teacher was a local illustrator, and the materials were delivered by the charity ahead of time, so participants could fully engage with the workshops and be as creative as possible!
The charity also provides one-to-one therapy sessions at the charity's HQ in Penryn and most recently a brilliant local initiative was born; the G999 project. This innovative project (in partnership with Devon and Cornwall Police), sees Sea Sanctuary's clinical team (headed up by Joe) working in the community at night and responding to people in mental health crisis and providing assessment and crucially, aftercare.
How can people get involved and support Sea Sanctuary?
The charity will be developing its volunteering programme this year so please keep an eye on the website for more information. In the past, Sea Sanctuary has hosted various events to raise awareness of both the work of the organisation and mental health issues, and future events are currently being planned for later this year.
Fundraising is a key focus for Sea Sanctuary as most of the people supported are on low or no income. Therefore, as a service not funded by the NHS or the local authority, it is essential to fundraise at every opportunity. Sadly, without securing funds, Sea Sanctuary cannot provide life-saving interventions nor reduce the sad statistics of suicide within the county.
The charity is always grateful for the local community's support and is always open to explore new ideas!
To find out more about Sea Sanctuary and how you can get involved, visit seasanctuary.org.uk
---
Situated along the picturesque Cornish coast, The Fitzroy is our collection of beautiful later living homes where homeowners benefit from a warm and welcoming community. To find out more about The Fitzroy in Falmouth, call our friendly team on 01326 567664 or email [email protected].