20 January 2021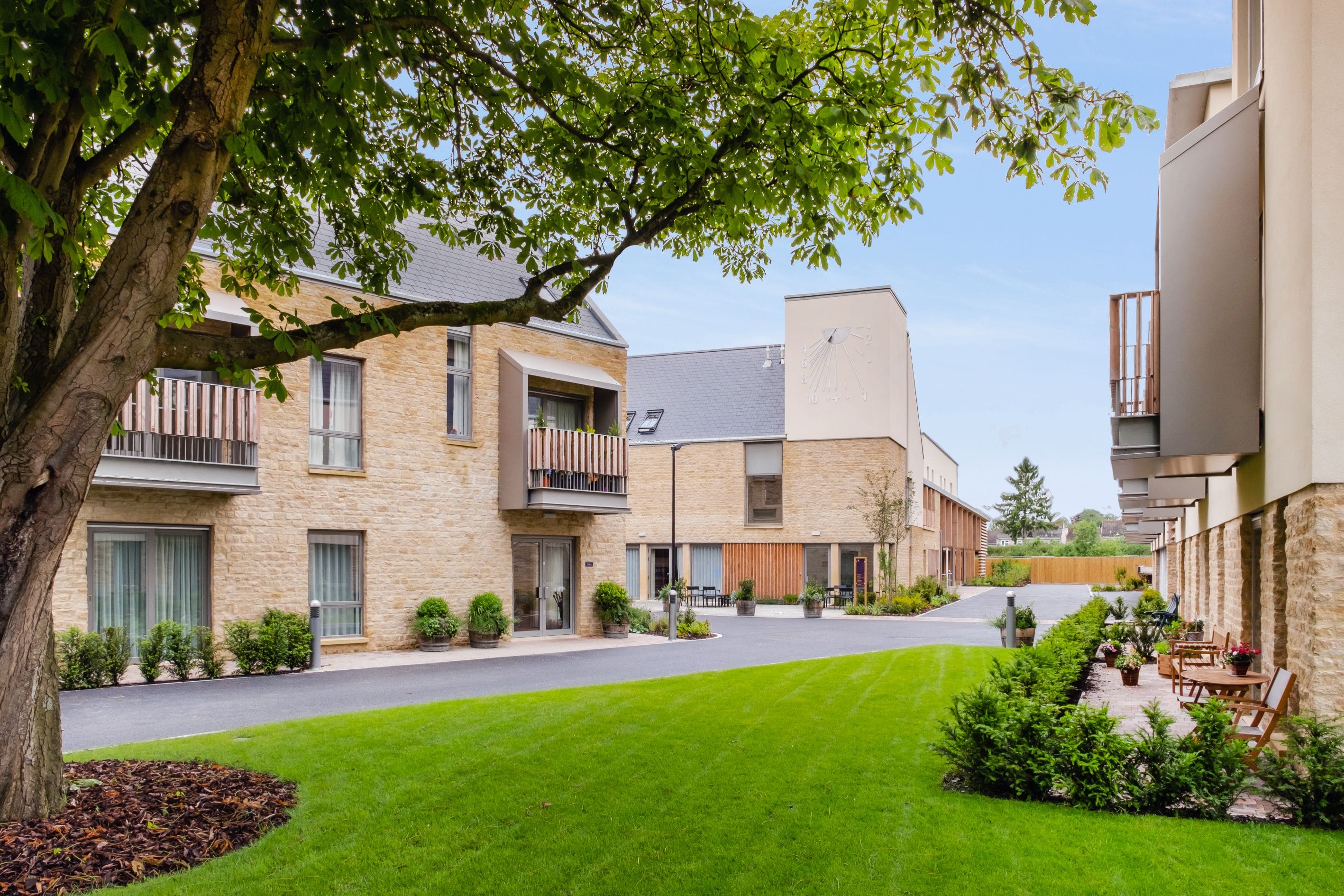 The number of later living privately rented properties in the UK is forecast to rise by 160% in the next five years, according to Knight Frank's Senior Living Annual Review[1]. Later living providers like Lifestory, which comprises the Pegasus and Renaissance brands, have recognised the trend and are moving toward providing more rental choice through mixed-tenure and rental-only options. Across the Lifestory portfolio, private rentals are increasing and its Steepleton community in Tetbury is proving very popular with 60% of the community choosing to rent.
Many later living renters prefer to take advantage of the flexibility and freedom offered with Lifestory's assured tenancies. With the availability of private later living homes set to rise from almost 5,000 to 13,000 by 2024, the number of home movers who make that choice is also set to increase.
Mike Gill, Regional Managing Director at Lifestory has seen this trend enter the later living market: "Traditionally renting has been associated mainly with the under 40's but that dynamic is changing. The right rental properties, built for later living, and the flexibility that goes with renting means demand is growing in our later living portfolio, with Steepleton being a clear example of this. Whether it is being able to retain the family home, the ability to move in quicker and become part of the community, freeing up capital to keep options open or simply not wanting to be tied to one choice, renting in later life is increasingly being seen as the right opportunity, keeping all options open, including to buy at a later stage."
Responding to the growing demand for privately rented homes that meet those specific needs and make the most of the benefits, Lifestory Choices rental options offer Choice Flex and Choice to Buy. Choice Flex allows you to rent a home for as long as you wish, with Assured Tenancies* offering peace of mind but still with the freedom to move on. Choice to Buy means you can move in and enjoy life with the option of buying your home at a later date and have your rental fees refunded to you if you decide to purchase within the initial nine months.
Lifestory members enjoy all the benefits of the lifestyle available at Steepleton including Lifehosts, the exceptional facilities including an on-site restaurant, wellness spa, gym, an owners' lounge and a sociable community.
Mike adds: "Moving at any stage of life is up there with the most important decisions we make. Our rental offerings with Lifestory assured tenancies are providing the flexibility and security which customers are enjoying. Lifestory members have the same lifestyle benefits to our homeowners with access to the facilities and services at our communities, all whilst enjoying a maintenance free life which for many is very appealing."
Steepleton enjoys an enviable location in Tetbury nestled in the heart of The Cotswolds making it the perfect base for enjoying the next chapter of your life in this stunning part of the country. For more information, please visit lifestory.group/pegasus/. Rental prices at Steepleton, Tetbury start from £1500 pcm.

[1] https://www.knightfrank.com/research/report-library/senior-living-annual-performance-review-2020-7615.aspx