28 July 2021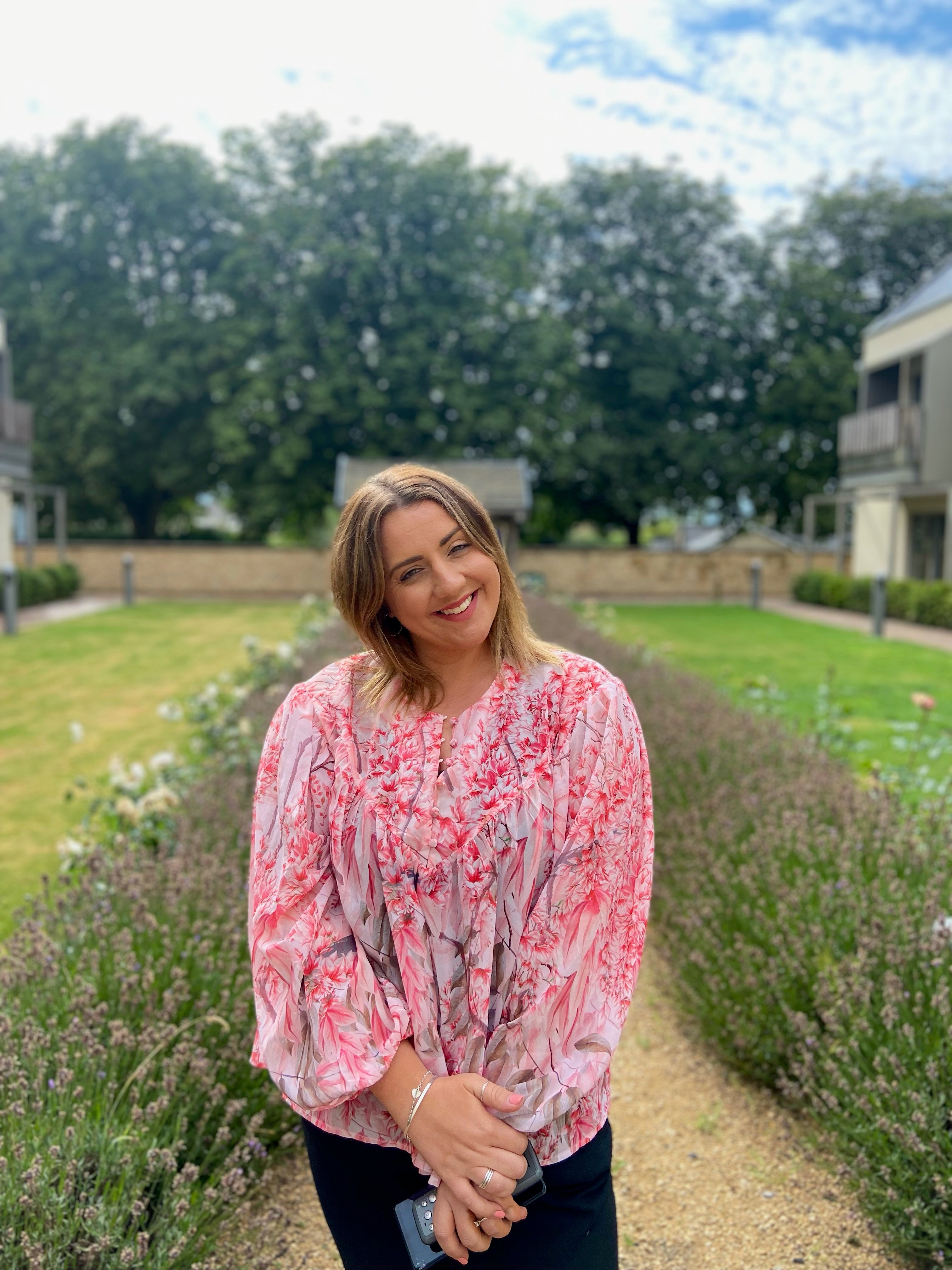 Across our communities, the Lifehosts and General Managers play a vital role in supporting each of our homeowners and tenants by making sure they are safe, well and enjoying life in their home.
Each community is unique and no day is the same! We recently caught up with Harriet Hawkins who has recently been promoted to General Manager at our Steepleton community in Tetbury, to find out more about her role and life at Steepleton…
Hi Harriet, can you tell us a little about yourself and your role?
I'm a mum to Ruby who will be two this summer and I have two step sons, Jacob who is eleven and Harley who is nine. After being cabin crew for EasyJet for twelve years, in January 2020, I wanted to look for something a little closer to home and the Lifehost role suited me down to a tee! I recently had the opportunity to apply for the General Manager role and I'm delighted to have been successful. My role included everything from ensuring everyone is comfortable in their homes to organising coffee mornings. I oversee everything from supporting the rest of my team to the garden maintenance and have weekly meetings with the relevant teams to ensure everything at Steepleton runs smoothly.
How is life at Steepleton?
After all the uncertainty of the last eighteen months with the community not being able to see their families as they would have pre-covid, things are fortunately starting to get back to normal and everyone is a lot more relaxed. During the lockdowns the onsite team have been the homeowners and tenants' friends, family and management team. We've all been here for one and other and it's been lovely to see. I previously organised a doorstep coffee morning delivering sachets of coffee and packets of biscuits, along with a crossword to keep good spirits up, it was great to see everyone waving on their doorsteps.
We have a really relaxed atmosphere here and now the restrictions have eased we are finally able to do more activities and organise more events. For example, for Wimbledon we had a strawberries and fizz afternoon and everyone watched the tennis together, following government guidelines of course!
What does a typical day at Steepleton look like for you?
There is no typical day, which is what I love, every day is different. I start work around 8am to meet the night security guard, then my day begins with a site walkthrough making sure everything is running as it should and reporting anything which isn't. Site presentation is a vital part of my role along with ensuring the community is happy and comfortable. I have regular homeowners and tenants who pop into the office for chat which is lovely! I also regularly catch up with our onsite caterers CleverChefs to talk about any upcoming events. Before I know it it's 4pm and I need to start shutting the wellness facilities down and prepare to handover to the night security team.
What events and activities do you have planned for the future for the community?
Before the covid pandemic, I had only been at Steepleton for a few months but we regularly hosted quiz nights, movie nights along with trips and days out which everyone enjoyed.
We have so much planned for the near future including a wine and cheese evening and an outdoor cinema event. We're also getting our weekly coffee mornings, bridge club, book club and Thai chi classes back up and running. To ensure there is something for everyone, I want to offer a variety of activities to suit preference and I'm also happy to hear any ideas and suggestions from the community too.
What do you enjoy most about your role?
The best thing is hearing people's stories, all the homeowners and tenants have had such great experiences throughout their lives and its lovely to hear about their families. I also love meeting new homeowners and tenants, introducing them to their new home and being their port of call for anything they need. The moving process can be overwhelming but the team and I are here to support every step of the way.
What do you love most about Steepleton?
Here at Steepleton, the community is spread out with six different buildings which are all named after types of pears! We have beautiful gardens which separate the homes, my favourite is the lavender garden at the front, I often find myself taking a detour just to admire it!
What do you love most about Tetbury?
Having lived in Tetbury for just over eleven years, I love the countryside and the uniqueness of the town. When I first moved here I was only nineteen and I thought it was a little boring but once you explore there's so much more than antique shops! It's such a fun and vibrant place with something always happening.
--
Steepleton is nestled on the edge of the beautiful town of Tetbury in the heart of the Cotswolds, offering a selection of apartments, beautiful gardens, wellness facilities including an outdoor swimmig pond and on-site restaurant and deli. To find out more about the lifestyle on offer contact Harriet and the team on 01666 848219 or e mail [email protected]