07 August 2020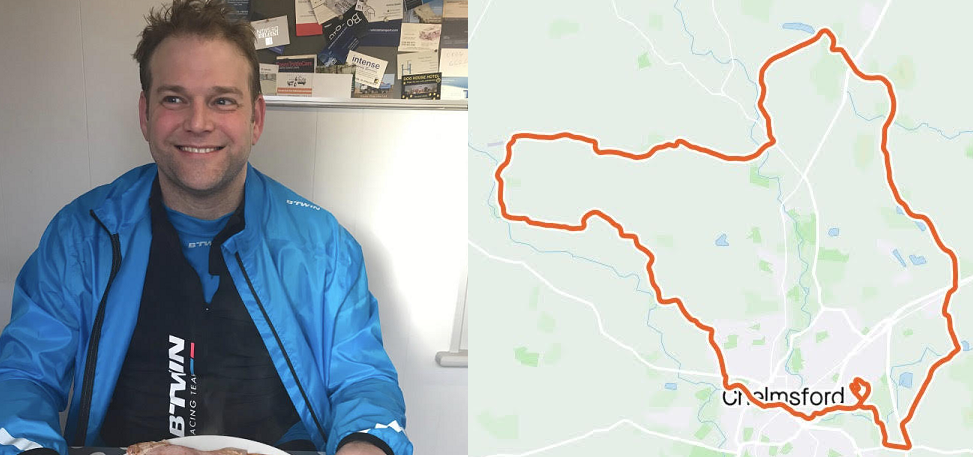 Lockdown has influenced all our lives so we've been encouraging our Lifestory team to keep active where they can to maintain good wellbeing.
While Cycle to Work Day might have been a bit different this year with some of our offices still closed, it hasn't stopped our Financial Director James Carr from getting back in the saddle.
We caught up with James to ask him what motivated him to try out a 55km commute:
James Carr, Financial Director for Lifestory
When the London office was open, I would commute from Chelmsford, Essex via train, so Cycle to Work Day has given me the chance to see if I could get to work on time if I cycled instead. Embracing the Lifestory IT philosophy, I turned to Google Maps and worked out it is just under 55km door to door.
Unfortunately the office is not yet open, so I mapped out a route around where I live for the same distance, set my alarm for 5:45am and fuelled myself with a steak, jacket potato, wine, beer and a G&T before heading to bed excited for my adventure.
I set off just after 6am and managed to get home before 8.30am; a quick spray of Lynx Africa and I was ready for the day ahead.
I bought my bike a couple of years ago through the cycle to work scheme, and make it out for a couple of hours most Sunday mornings. During the lockdown, I've also managed a few midweek rides; if you are interested in getting a bike, the cycle to work scheme is a great way to do so. Though, it must be said, although I do all this exercise, I've still managed to maintain my Dadbod. Not entirely sure how…
--
Cycle to Work Day is the UK's biggest online commuting event, and we at Lifestory are proud to take part in both the day and the Cycle to Work Scheme. Commuting might have changed a bit but getting out on two wheels is a great way to get some fresh air, keep healthy and enjoy the wonderful countryside we're lucky to have here in the UK.
Hopefully next year James will have passed on some more cycle tips to the Lifestory family and we'll have more tales to peddle!