11 May 2020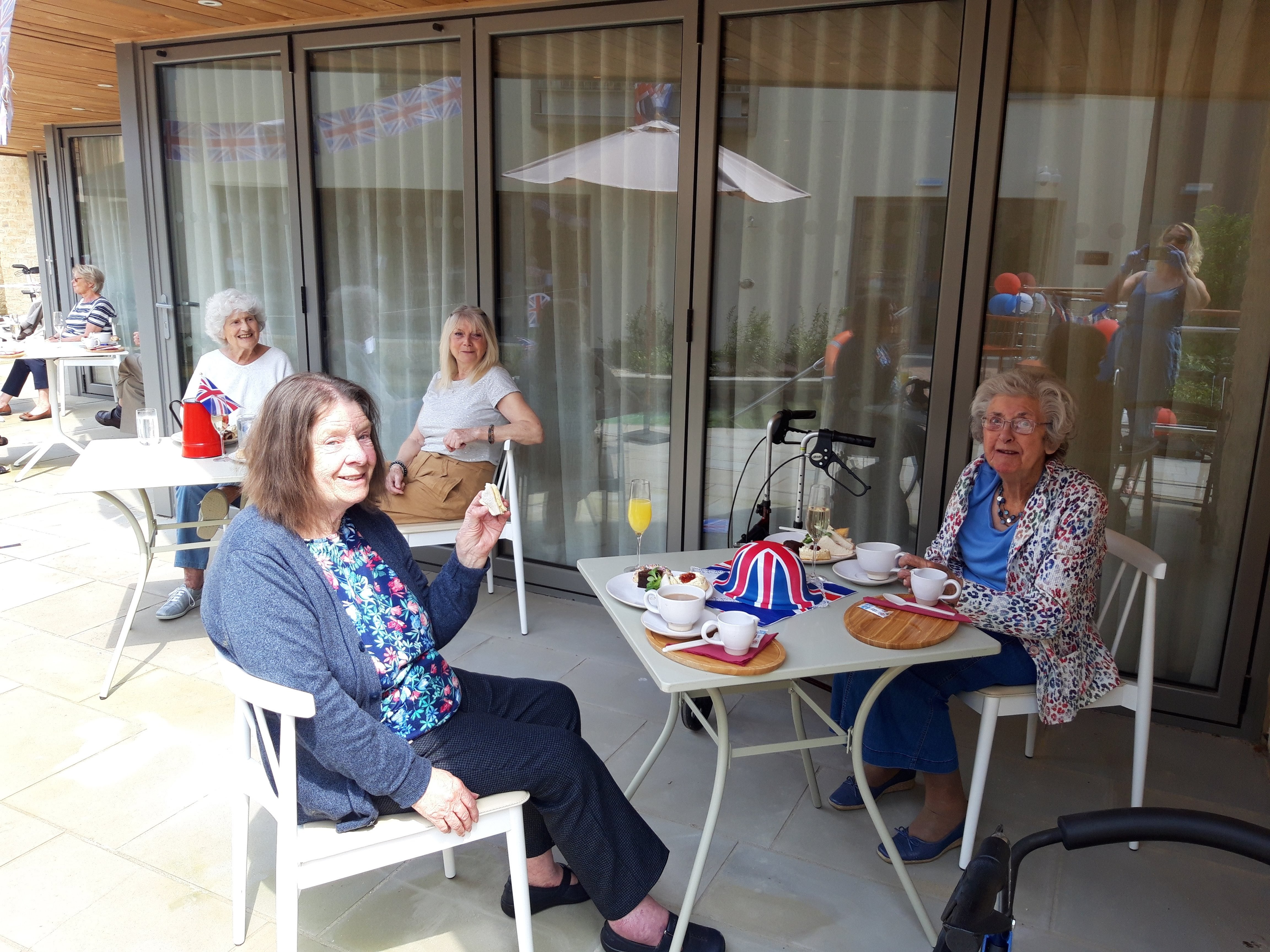 This year's VE Day celebrations were set to be a special one, marking 75 years since Victory in Europe was announced and for some of Lifestory's owners residing in one of their later living communities, VE Day of 1945 is a living memory whether as serving as a soldier, or as a young child or from stories from parents who fought in the battle field.
To preserve and share these memories, in despite of the Covid-19 pandemic, the property developer wanted to ensure that the day was celebrated in style with traditional events across their PegasusLife and Renaissance Retirement developments that pay homage to the generation of servicemen and women. With strict adherence to government measures owners, who have been staying in their homes since the start of the pandemic, with some even before lockdown began, were delighted to take part in various celebrations.
At Holmwood in the New Forest owners were treated to freshly made scones, enjoyed in the beautiful gardens at the development with some bubbles in Union Jack cups. In Wareham, the Fleur-De-Lis development was adorned in Union Jacks with owners enjoying a tasty selection of treats and bubbles with many sporting Union Jack hats whilst sharing memories in the sunshine. Meanwhile at the Steepleton development in Tetbury, a local catering company, Tailor-Made Events and the local hotel, The Priory Inn put on a delicious spread of cakes, sandwiches, and scones with decorations for the owners to enjoy.
This year's 75th Anniversary was particularly poignant for one of the older owners at Steepleton, Harold Porter OBE who was in the port of Ancona in Italy on the 8th May in 1945. Harold said: "Our wonderful Site Manager Claire, did in no way intend to let 'lockdown' prevent us from collectively celebrating VE Day here at Steepleton. We sat down at noon and most of us were still talking at 5pm, we shared tales of being bombed out of homes, being evacuated and I shared my memories of walking the streets in Ancona shaking hands with and being hugged by half the population! Just for an afternoon we had shut ourselves off from the world outside and the current pandemic."
Mark Dickinson, CEO at Lifestory said: "It is more important than ever to continue to come together as a community as best we can to celebrate the positives so it's fantastic that owners across our developments have adapted to a new way of celebrating by enjoying a number of social distancing gatherings to stay connected helping to improve general wellbeing. Many of our owners have memories of VE day 75 years ago so it was a great opportunity to remember these historical achievements of our nation and how during those times and the current uncertain times we face that we are stronger, more robust and courageous together."