09 October 2020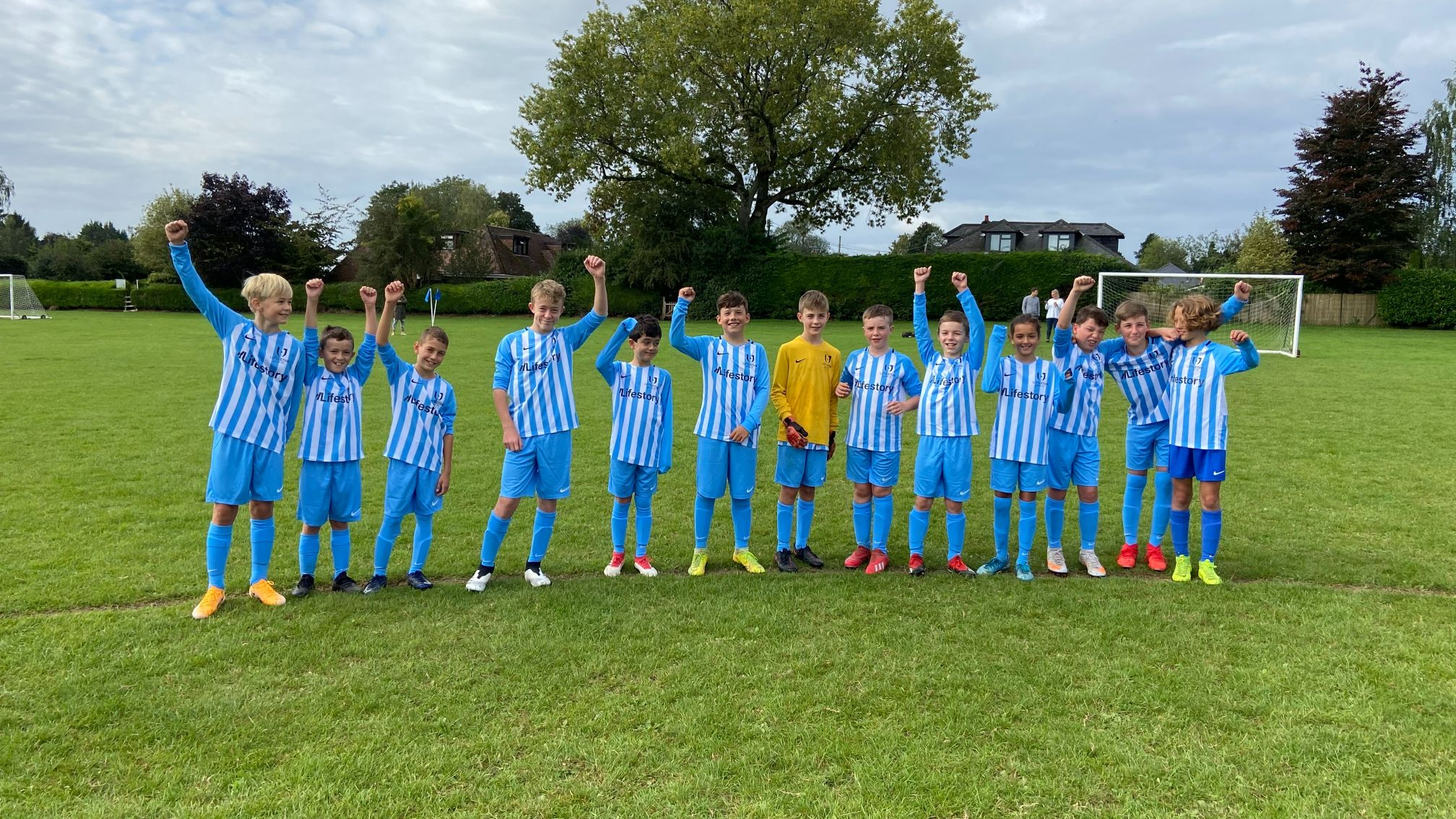 We've recently sponsored Littleton Junior Football Clubs under-12s football kit ahead of the new season. The Winchester-based club is just a short drive from our new Winchester Holts community and we caught up with under-12s manager and club vice-chair, Paul Burgess to find out more about the club and what the sponsorship means to them.
When was Littleton Junior FC established?
Littleton Junior Football Club was formed in the early 1970s to provide a sporting outlet for the youngsters on the newly built Harestock estate. Today, we provide coaching and competitive football for different age groups and there is currently 29 different teams from under-eights all the way up to under 18s.
What does the sponsorship mean the club?
As an inclusive club, we try to keep our subs pricing as low as possible to allow everyone to play. This means we don't have any excess funds for basics like raincoats, subs benches, a fancy clubhouse or AstroTurf pitches.
So, any additional funds are massively appreciated by the club and the players. For the under-12 Littleton Legends who Lifestory has personally sponsored, they love having their own sponsor as it makes them feel a bit like their idols in the Premier League.
Has the club had any recent successes?
We have had squads win tournaments, some win their own division or leagues, and we have been awarded fair play awards too which are extremely important to us. But we don't really judge our success on trophies, we judge it on the amount of smiles we put on faces every weekend. A lot of kids totally live for the weekends when they can play football with their team-mates.
What are your aims for the season ahead?
For us as a team, we are hoping to get promoted up a league, and so far, it's going pretty well. Our main aim is to continue to see the happiness of our young footballers as they play each weekend and as many players as possible having fun with their mates. Our motto is Fun. Friendship. Football. And the order of that is no mistake. We are much more than just a football club.
How can others become involved in the club?
The club has become increasingly popular over the last five years or so, as we have an excellent reputation for helping youngsters of any ability play fun football with their pals. So much so that we often struggle with the demand of players wanting to join, as well as the amount of pitch space we have, and the facilities we can provide. So, we're always looking for more sponsors, and will always try to find a home for new players. Year group contacts can be found at the Littleton Junior Football Club Website.
What do you like most about living and working in Winchester?
It's the best part of the UK, we all know that! Lovely people, lovely countryside, easy access to the coast as well as London. A beautiful city in general with a fantastic history.
---
If you're looking to make the move to a new area with a fantastic community spirit and an abundance of charm, character and history then look no further than our new Winchester Holts community. To register your interest, call our sales team on 01962 418 059 or email us at [email protected].