06 November 2020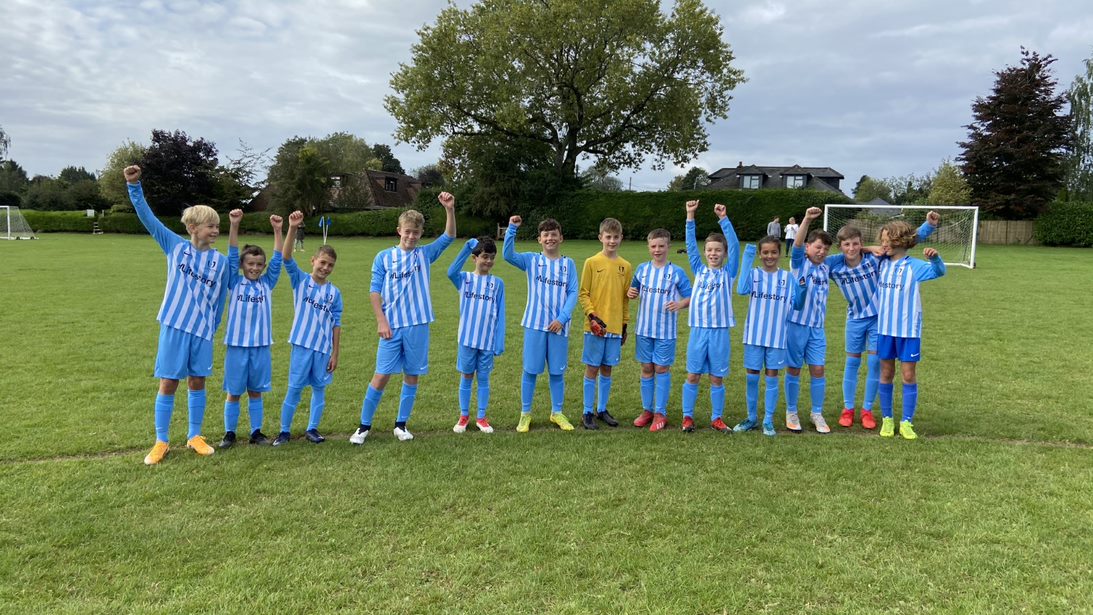 Winchester based Littleton Junior Football Club's under-12s team, Littleton Legends, has received a welcomed boost, as the Club heads into the 2020/21 season. Support from later living specialist Lifestory has helped to provide a smart new kit, warm hoodies and new benches for the team.
Support from local businesses such as Lifestory helps the club to welcome new players and provide the necessary pitch space and facilities for the teams. Littleton Legends is on course to get promoted up a league this season and the arrival of their brand new kits have been another huge boost to team morale.
Under-12s manager and club vice-chair, Paul Burgess comments: "We are so grateful to Lifestory for their generosity of support. We are much more than just a football club with a lot of the kids living for the weekends when they can not only play football but catch up with their team-mates. As an inclusive club we try to keep our subs pricing as low as possible to allow everyone to play so, any additional support is massively appreciated by the club and the players. For the under-12 Littleton Legends who Lifestory has personally supported, they love having their own backers as it makes them feel a bit like their idols in the Premier League."
Littleton Junior Football Club was formed in the early 1970s to provide a sporting outlet for the youngsters on the newly built Harestock estate. Today, the club provides coaching and competitive football for different age groups and there are currently 29 different teams from under eights to under 18s. The Club, whose motto is "fun, friendship, football", has become increasingly popular over the last five years due to their excellent reputation for supporting youngsters of any ability to play fun football with their pals.
Lifestory's Development Director, Simon Broomfield said: "Winchester Holts, in the beautiful and historic city, is one of our latest developments. It is a great privilege and important for us to be able to support local community sports teams and give back to the communities in which we build, and Littleton Junior Football Club has players from across the local area. We are tickled to hear our help is making the Littleton Legends U-12 team feel like Premier League players and we wish them every success going into the new season."
Lifestory is building the new Pegasus Winchester Holts on Sarum Road which is due to launch in early 2021. The new community will offer a collection of two-bedroom homes for the over sixties complete with an owners' lounge and social kitchen, all close to the vibrant and historic city centre. To register your interest, call our sales team on 01962 418 059 or email us at [email protected].