02 August 2021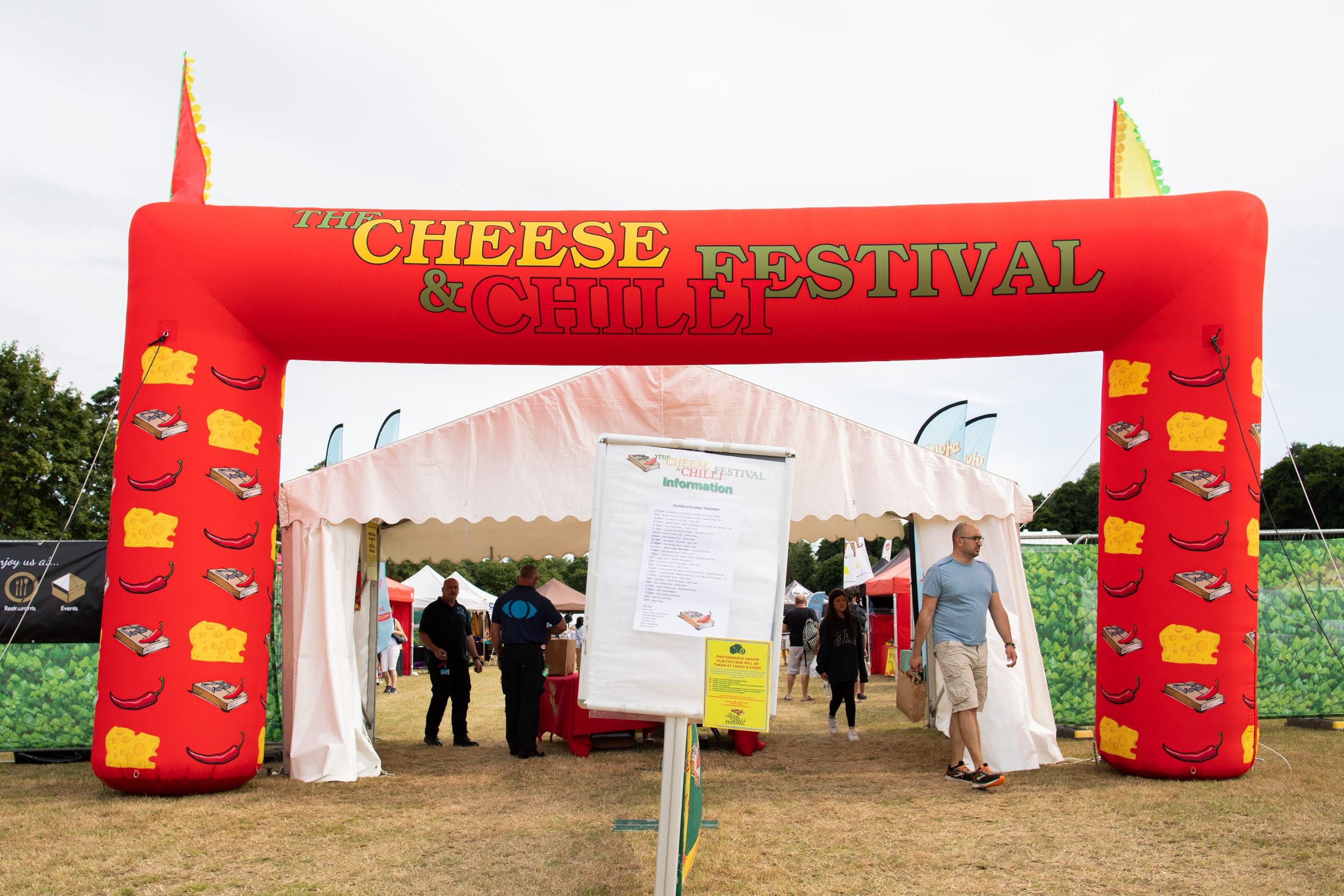 Homes at Pegasus Winchester Holts, the beautiful later living community on the leafy Southern fringes of historic Winchester, are now available to buy off plan and for those looking to move to a community offering so much to see, do and explore across the year then this is the place for you.
As Hampshire foodie's paradise, Winchester is the ideal location for food lovers especially when events like the up and coming Chilli and Cheese Festival (7-8 August) come to the city.
We caught up with the organiser to get a flavour of what the festival is all about and whet your appetites:
How long has the Cheese and Chilli Festival been going?
The festival, which takes place in three other locations, has been going for eight years. It is the sixth year we have held it in Winchester at the wonderful North Walls Recreation Ground.
It is the only festival in the UK which celebrates both chilli and cheese, yet they are two favourite ingredients for a lot of people. There are cheese festivals and there are chilli festivals but not a combined one, so it made sense to bring them together and we now hold these events in four locations, Winchester, Christchurch, Guildford and Swindon. We have some of the UK's best producers so there will be lots to see and taste and new flavour experiences to enjoy plus plenty of delicious produce to buy.
What can visitors expect from the festival?
It's a marvellous family day with something for all ages. The chilli and hot food challenges are favourites but with free children's entertainment, free crazy golf, live music, beer festival, retail stalls, street food, cookery demos with the famous Chilly Olly in the Cooking Theatre and more, the whole family are covered. It is a fantastic and memorable day out.
What is it about Winchester which makes it such a great location for the festival?
The people! Wintonians are great festival goers and food lovers, so they have really embraced the festival over the last six years and we get an incredibly good turnout which helps to create the really friendly and fun atmosphere. Winchester Council has also been extremely helpful supporting us and North Walls is great location in the centre of the city with plenty of green open space and parking.
Have you got any top tips how best to serve cheese and chilli?
You can't go wrong with a good old chilli sprinkled with cheddar or any semi hard cheese. Some other favourites include a chilli macaroni and chilli enchiladas topped with cheese is always a winner. There are always some delicious new ideas to pick up at the Cooking Theatre or in the taste tent at the festival so be sure to pop along and join us!
Find out more about the Cheese and Chilli Festival by visiting: cheeseandchillifestival.com
---
Customers of our new Winchester Holts community will be able to enjoy the array of festivals hosted in Winchester every year, along with its bustling High Street of shops, cafes, restaurants and more. To find out about the new homes now available to buy off plan, call 01962 418 059 or email [email protected].