09 August 2021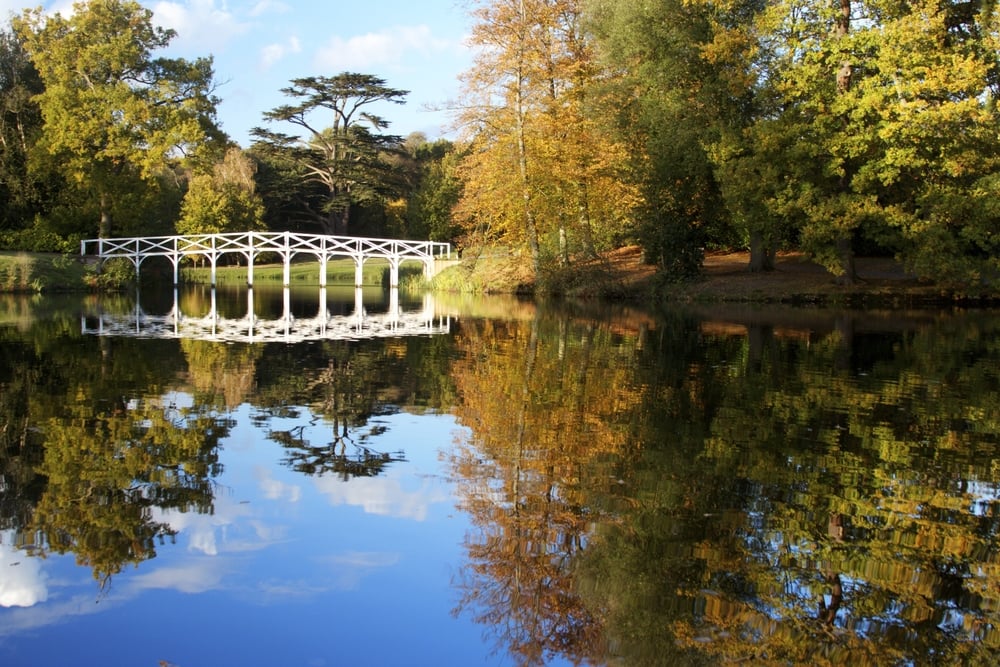 Situated close to the Surrey Hills and the North and South Downs, Pegasus Cobham Bowers is located in a beautiful area ideal for those who enjoy the outdoor life and exploring the countryside, whether by foot or on two wheels.
Wellbeing is an important part of Lifestory's ethos, and it is well known that nature is wonderful for enhancing your mood and reducing stress levels and promoting a healthy later life. At Cobham Bowers, surrounded by some of the most beautiful, lush countryside, wellbeing is almost guaranteed.
Painshill Park
For a picturesque walk through what is described as a garden of moods and a living work of art with stunning vistas, dramatic follies and changing romantic landscapes, Painshill Park is second to none, a foremost example of the English Landscape Movement and can be revisited as the season's change. The 18th Century Grade I listed landscape garden was created by the Hon. Charles Hamilton and restored in 1981. In addition to the wonderful walks there's a tearoom, an ice cream parlour, places to picnic and shop stocked full of goodies.
The River Wey
The River Wey Navigation and the Godalming Navigation offer stretches along two of Surrey's most beautiful rivers to either stroll or meander along on two wheels. The full length of the route is 19.5 miles and starts at Weybridge. It's a lovely cycle through picturesque villages, historic locks and pretty waterside cottages with plenty of delightful pubs for a reviving pitstop. The route connects a number of other waterways like the Arun Canal so it's easy to extend your cycle. Alternatively for a more sedate afternoon stroll there are four shorter routes.
The Downs Link
Following the route of a disused railway line this is another shared cycling and walking route which passes not far from Pegasus Cobham Bowers. The route is 37 miles in total and can be enjoyed in six easy to do stages, so as much or as little as you want. Connecting the North Downs with the South Downs, the link provides a wildlife corridor through some of the most beautiful Surrey and Sussex countryside between Guildford all the way to Shoreham by Sea. Bite it off in small chunks or you could make a weekend of it with a two wheeled trip to the coast and back.
Commons and heathland
Now is the time to visit this remarkable nature reserve of Wisley and Ockham Common with more than 800 acres of heathland and woodland to explore. Park at Boldermere Car Park and start your exploration of this preserved Surrey heathland covered in purple heather and home to all manners of wildlife and birdlife. Grazing cattle are used to help manage the reserve, one of the county's last as 85% have been lost in the last 200 years. Whilst there you can also see the Semaphore Tower on Chatley Heath, once part of a chain used to pass messages between the Admiralty in Whitehall and the Royal Naval Dockyard in Portsmouth. It was built in 1822 and is now the only restored surviving tower in a line of signalling stations that covered the entire route.
---
If you're looking for a new home nearby to stunning natural surroundings to enhance your wellbeing then book your one-to-one appointment to find out more about the new homes available at Pegasus Cobham Bowers, call 01932 321042 or email [email protected]