29 April 2021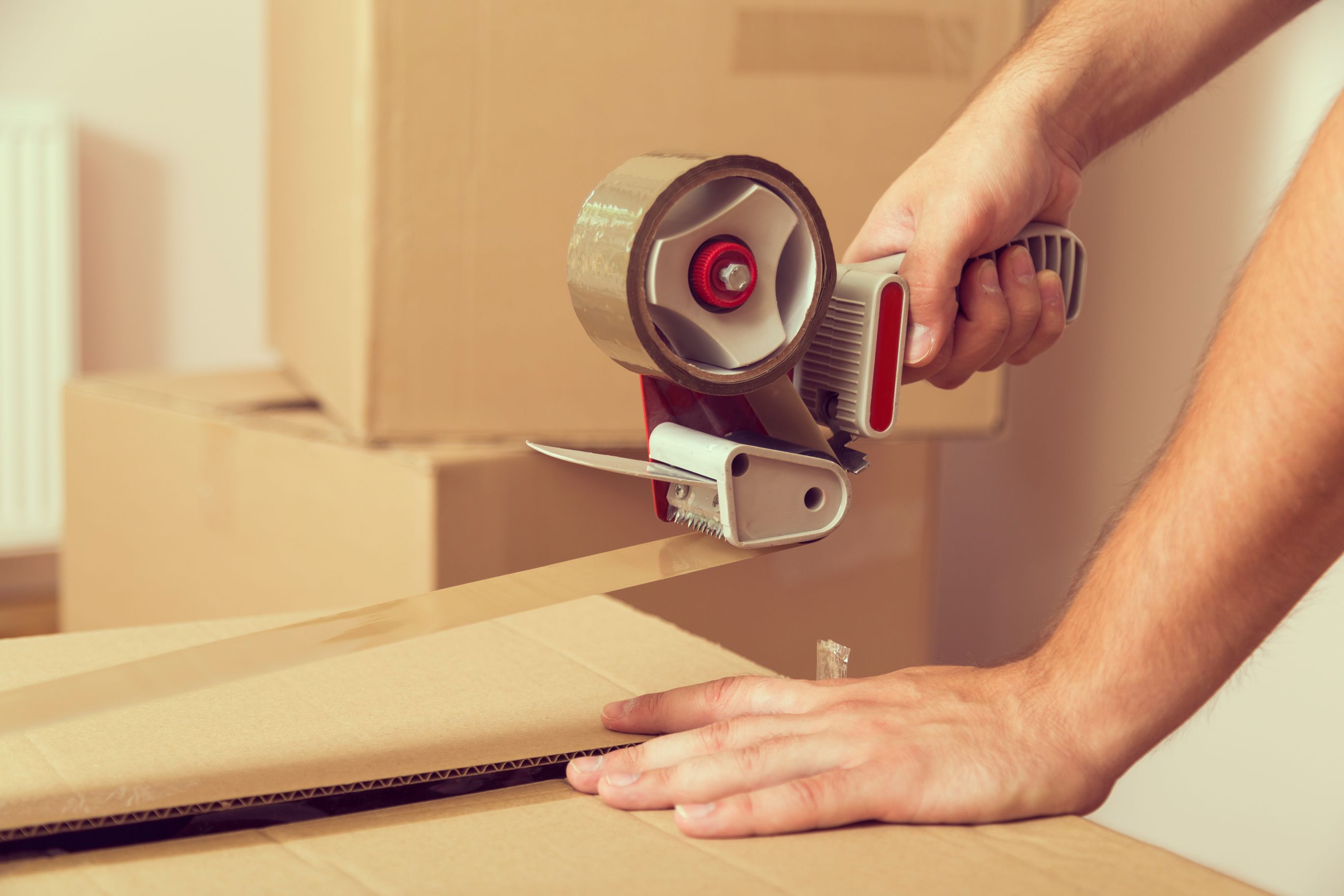 Moving to a new house has been known as one of the most stressful life events, and for those in later life the thought of moving can be a huge barrier.
However, at Lifestory, we're proud to offer our complimentary 'Homemoves' service to help take the stress out of moving and work with the wonderful team at Aprico to provide this service to customers.
We caught up with David, owner of Aprico to find out more about the company and how he and the team help to make moving easy.
Can you tell us about Aprico?
Aprico is mine and my wife's company that we started up in 2015. Before then I worked in the home moving industry for another employer until we decided to set up ourselves. My previous role was focusing on moving services for large, national homebuilders and it was through this work and recognising that moving can be a daunting experience especially for someone in their later years, we saw a niche to create a bespoke service for the over 55's. So, we decided to tailor make a package aimed at this type of customer which is when we began working with Pegasus and Renaissance and with their support we've created a service for all customers.
Can you tell us about your job role?
I manage the removal side and sales arm of the company whilst my wife manages our in-house move managers who are the main point of contact for customers. Our concierge team then go out and meet the customers face to face and then we have the all-important team that carry out the physical moving services.
How does the Lifestory Homemoves service work?
We essentially manage the core physical removals; regardless of the size of the home, the amount of decluttering, where they are moving from and to, and scale of downsizing - it's completely free. We've had some extreme moves including one recently from the Isle of Lewis in Scotland down to Seaford!
The service we provide means the customer doesn't have to lift a finger. If a customer has items they want to donate to charity or dispose of we will arrange that for them. Once they are in their new home we also offer a full unpacking and put away service using our judgment or advice from the customer so when they arrive in their new home they are box free and ready to go!
We don't take over any decisions for the customer, we just support with their wishes and offer advice and support.
It starts with a visit from our concierge team, every customer has an initial meeting where we find out what the customer needs, discuss our downsizing service and the support we can provide in disposing of items including donations to charity and selling to auction houses.
If a customer has items they wish to sell we support them in researching local auction houses and approaching for prices for the customer. We don't have partnerships; we do the leg work to find the best value for the customer and these are presented to the customer for them to manage the sale process.
Anything that they want decluttered, we then look to primarily donate to our partnership charities and anything that can't be donated we dispose of safely.
We also offer a floor planning service, where we measure up items the customer would like to take with them and then create a scale drawing of the new home with the customer's furniture in so they can see how it fits. It helps the customer visualise downsizing and helps them to see if there's too much furniture and what might need rethinking. This plan also helps us on moving day to ensure everything goes into its right place.
Essentially our service is limitless, any concerns or anything else we can support with we endeavour to do so. For example, a customer this week had family in Italy and wanted some pictures sent to them before she moved. Our team are contacting removal companies and services to pass on to the customer so they can get this arranged.
How have you had to adapt your usual service to offer the experience during lockdown?
When it comes to our initial visit, we've still been able to have a physical presence but have strict measures in place to ensure everyone's safety including mask wearing and social distancing. We ask the customer to open all the doors and windows for ventilation before our visit and ensure the team don't touch anything in the home - many of our conversations are now held standing up!
Moving house has been very different and a learning curve for us during the pandemic. We now keep our men in bubbles of six, they arrive at work at different times and stick to their designated vehicles. We also ensure the customer has left the home or is in a separate part of the home to the team whilst they carry out the removals and then any interaction with the customer is done at a social distance with masks on. All touch points and surfaces are then cleaned before the customer comes into their new home.
Do you have any future plans to adapt your service?
We're looking in to providing a cleaning service as more and more customers are asking if we have anybody that could clean their old property so it seems like an obvious opportunity where we could step in and help. The way we structure most of our moves is that the customer moves out the day before completion as over our years of experience we've established that this alleviates some of that pressure of moving. The customers then tend to stay in the guest suite at the Pegasus or Renaissance community where their new home is so we can pack up and get everything moved efficiently. Naturally, once we've then emptied their sold home, we could easily then ensure it is all clean and ready for its new homeowners.
Find out more about Lifestory Homemoves service by visiting: https://lifestory.group/pegasus/about-us/what-we-offer/lifestory-homemoves/