19 May 2021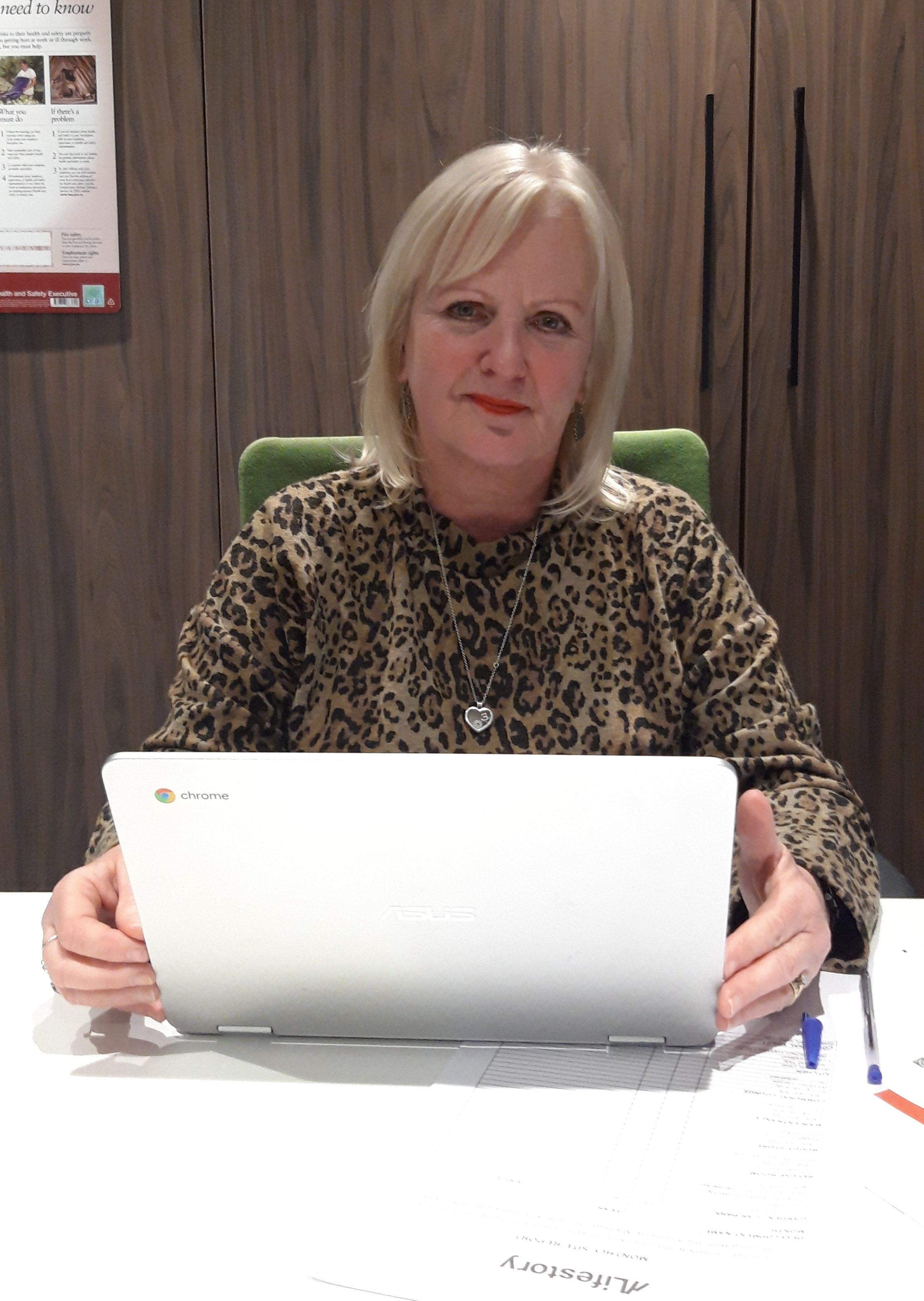 Our Lifehosts are part of what makes living at one of our Pegasus communities stand out, from organising events to taking deliveries they are at the heart of the community. We've been getting to know our Lifehosts and what they love about their roles.
We recently caught up with Marie Clarke, the wonderful Lifehost at our Hortsley community in the lovely seaside town of Seaford in East Sussex.
Hi Marie, can you tell us a little about yourself and life at Hortsley?
I moved to Seaford with my husband three years ago, we didn't move to retire we just wanted to enjoy a more laid-back, mortgage free lifestyle. I was really keen on finding a job that would integrate me into the community as we didn't know the area well which is when I came across the Lifehost role. I thought it would be a great position for me as I've got a lot of experience working with the public through my career in the travel industry and have been lucky enough to be enjoying my role as a Lifehost for almost three years.
Hortsley is a fantastic community, all the homeowners are extremely sociable, friendly and independent. The new homes are in a lovely building, with 38 apartments in total, we've got 31 homeowners and tenants at the moment so we are really filling up and starting to feel like a truly established new community!
The Lifehost role is split between myself and another lady, with us each working three days a week. We're at the front of the community, here to help the homeowners and tenants in any way they might need. We have a duty of care to everyone and we take pride in the fantastic community which is a wonderful place to work.
What does a typical day at Hortsley look like?
It starts off at 9am when we come in to the building, we love that homeowners come down to see us every day - sometimes to just to say hello, sometimes they need our help or at other times they might want to report that they are having a problem. We do a walk round every day to make sure we've seen everybody and then we're just here if anyone needs us. The homeowners have quite a lot of deliveries, they love their online shopping! So I also take in their deliveries for them on a daily basis.
Post-covid, we'd usually host our regular coffee mornings, we've really missed seeing the buzz in the mornings in the communal areas with everyone getting together. In normal times, we would then host an afternoon tea at about 3pm for those who were unable to join the morning session or for those who enjoy joining in with the additional afternoon socialising.
How has lockdown been for the community at Hortsley?
It has been difficult at times, some of our homeowners have found it a little challenging. We have ensured to visit each and every one safely, they are all very resilient and it's wonderful how they all look out for each other too.
As best we can, we've tried to carry on as normal using the space available to use at Hortlsey. For example, we have winter galleries so even in lockdown if it's been someone's birthday, we make sure they have a cake and everyone has come out of their doors onto the winter galleries to sing happy birthday.
Outside of lockdown, what does the community usually get up to? And what do you have planned for the future?
The homeowners and tenants are all such a friendly and sociable bunch and the communal lounge is often a busy place so we're currently in the process of having the space refitted and refurbished by taking out a central island to make it bigger for everyone to enjoy spending time together. We've got a group that are huge Strictly Come Dancing fans and love to watch it together in the communal lounge so the additional space will certainly be well used! As so many homeowners also enjoy the outdoor space of the community, we're also making improvements to the garden areas whereby the patio is being extended over the lawn area to allow more furniture.
We're already planning future events and have planned for the whole community to go out for a celebratory lunch at a local restaurant once restrictions are lifted, it's great to have somewhere nice and local so everyone can attend. As Lifehosts, we organise quite a few events and activities but the homeowners like to do a lot of planning too. They recently had a meeting about organising a lunch out at Beachy Head in June and they have asked our support in promoting to the whole community. We do as much as we can for them without invading their lives too much.
Once out of lockdown we'll go back to our regular coffee mornings which we've all missed. We're also going to have a chess club as there's a gentleman here who's keen to teach others. We've also got some fantastic artists in the building so we're hoping to have some craft afternoons too. We also like to do things at the spur of the moment like theatre trips, BBQs in the summer and regular film nights. There's so much activity that goes on that we just can't wait to bring it all back!
What do you enjoy most about your role?
I love people, I love being with people and being in communication with people. Customer service is where I'm at my best, and I enjoy seeing the community happy.
I've seen people move in that have sadly lost their partners and don't want to mix, we won't push them into joining us and then suddenly you see them starting to join in and that is such a joy to see.
What do you love most about Seaford?
It's got to be the beach and the views, we're on the foot of the South Downs right by Seaford Head and just over the other side is Beachy Head. It's a fantastic location for walking and enjoying the great outdoors. The promenade of the beach is also wonderful offering a great, flat walk for 5 miles The location definitely sells the community!
There's also lots of great pubs and independent eateries and shops as well as your regular chain shops such as Tesco and Co-op for daily essentials.
We're also lucky to benefit from great transport connections with buses every 10 minutes in each direction, and a night bus from Brighton. You can go to Lewis, easily up to London and back to Brighton, it's very well connected.
---
Hortsley is Pegasus' collection of charming 38 one and two bedroom later living homes just moments from the sea. To find out more about the enviable lifestyle that awaits, call our team on 01323 819035 or email [email protected]