12 February 2021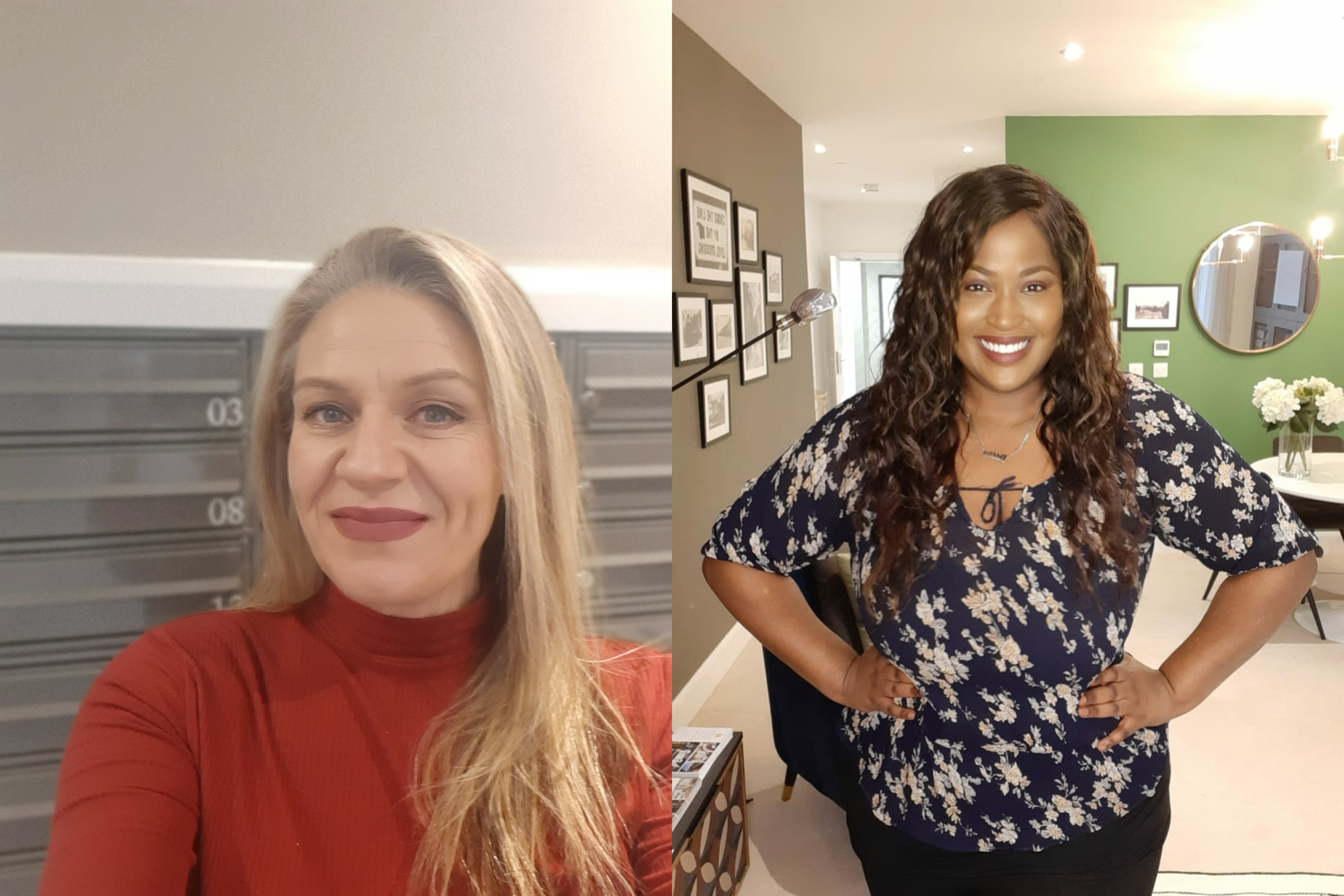 We've been getting to know all the Lifehosts who bring our communities to life across the UK, finding out from them what they most enjoy about their job and what they would recommend doing in the local area.
In this instalment, we caught up with Tessa Plaistow and Pebbles Wheeler, the two wonderful Lifehosts at our Carriages community in Purley.
Hi Tessa, Pebbles, can you tell us a bit about Carriages?
Tessa: Carriages is a community of 28 apartments, split evenly between 14 one-bedroom homes and 14 two-bedroom homes. We have a communal sky lounge on the fourth floor that has floor to ceiling windows as well as a terraced area outside that gives some great views across Purley. There are some lovely planters on the terrace that our owners enjoy taking care of. We also offer an honesty bar in the communal lounge for residents, they can get teas, coffees, and slices of homemade cakes.
Pebbles: Carriages is a fabulous later living development in Purley. The décor is breath-taking but the main thing which sets Carriages apart is its community spirit. Owners enjoy an independent lifestyle but have the benefit of a welcoming, sociable community.
What do the owners at Carriages like about the community?
Tessa: A lot really love the location, we're just 20 minutes from London, but we're also so close to the Surrey Hills. There are buses every five minutes that go to some fantastic places – Kenley, Coulsdon, Farthing Downs, Addington Hills and Box Hill. The communal lounge is another favourite, as is the larder on the ground floor, that's available should our owners and members need any supplies.
Pebbles: The location is great – owners love that they're within walking distance of lots of shops and amenities. A lot of owners are single and enjoy the communal aspect of Carriages including the hosting of regular events to bring everyone together, like coffee mornings, quiz nights and yoga. There's a great support system at Carriages which has been made even more apparent during lockdown.
What do you enjoy most about working at Carriages?
Tessa: I absolutely love working with our owners, they are all so unique and have really interesting backgrounds. It is so nice to develop a different relationship with each of them and get to know them personally, they make coming to work a joy.
Pebbles: I love hosting events and getting everyone together, it's such a fun part of my job. However, most of all, I enjoy creating relationships with the owners and getting to know them individually. I learn a lot from each of them and they inspire me every day. They have so many wonderful stories to share, it's like reading a book! All Lifehost's are passionate about making owners happy and creating an environment which is safe and welcoming.
Do you have any top tips for things to do in the local area?
Tessa: We are just five minutes away from South Croydon restaurant quarter, which has some great restaurants. There are also some nice restaurants and cafés in Purley town centre. We are also really lucky to have many nice green spaces on our doorstep, I've got three sons aged 7, 13 and 18 – so we often go for a long muddy walk followed by a glass of wine in a nice village pub!
Pebbles: Rotary Field, opposite Carriages, is a lovely, peaceful park which most owners visit every day for a walk. There's everything you need on your doorstep at Carriages, including shops and a great leisure centre, Waddon Leisure Centre, only an eight minute drive away.
-----
If you're looking for a home with a strong sense of community and everything you could need on your doorstep, our homes at Carriages could be the place for you. To find out more, please contact the friendly team on 020 3308 2550 or email [email protected].