26 October 2020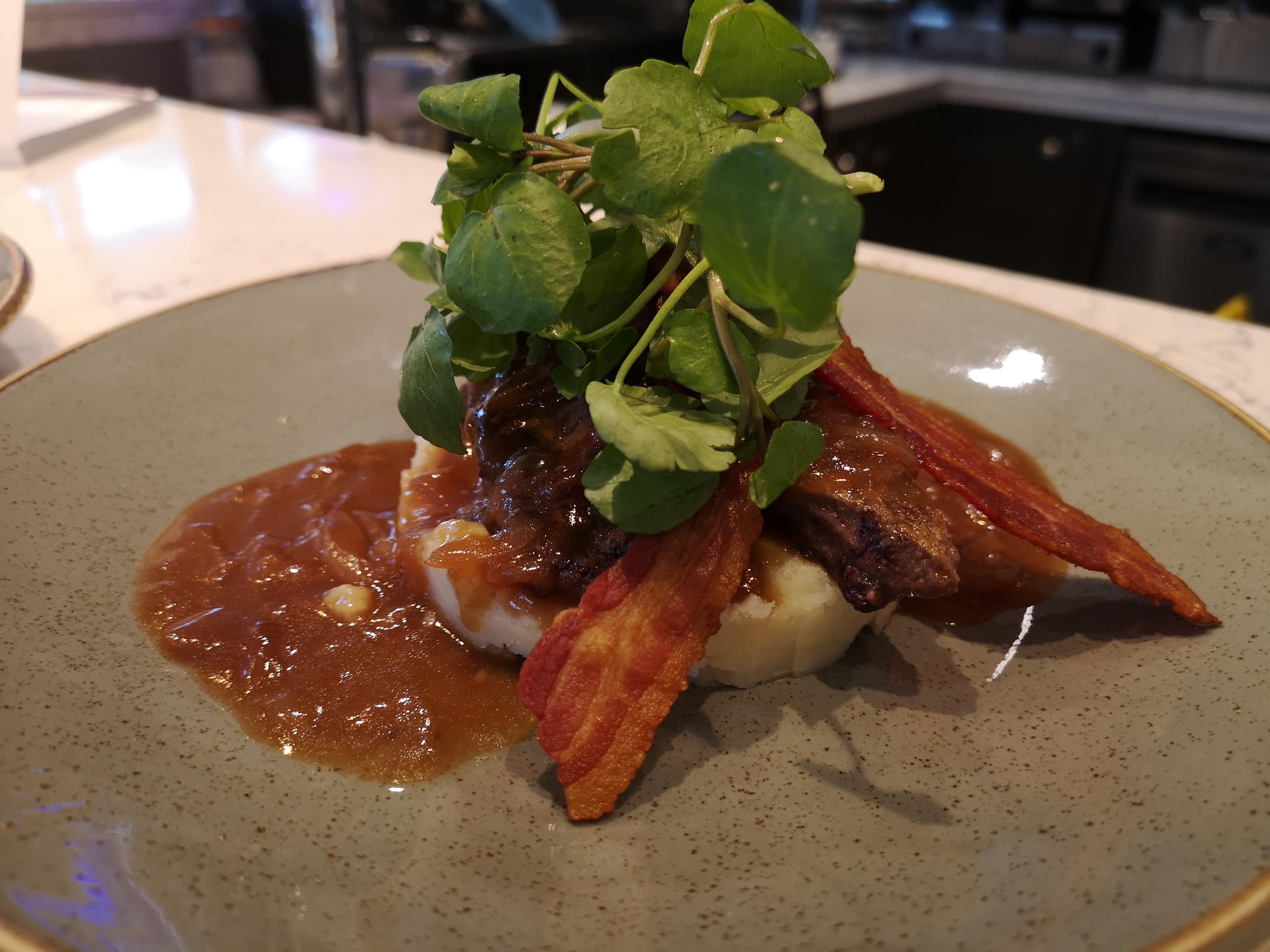 Our Chapelwood community in Wilmslow has recently welcomed the Olive Catering team who have launched a brand new restaurant exclusively for our homeowners to enjoy.
We caught up with Lindsay Walker from the team to find out more:
Can you tell us a little about Olive Catering?
Olive turns 16 years old in November and remains focused on the mission set out from day one, 'to be the contract caterer of choice'. As an independently owned company the method of achieving this was by serving the best quality fresh food and giving our customers a fantastic dining experience.
As Olive's first employee I can say that I've seen this passion for serving great food develop and grow year after year. We nurture talent and encourage our chefs to use their creative culinary skills. The close knit nature of our business also ensures that ideas are shared and innovation reaches every corner of the business.
What are Olive Catering's food inspirations and influences?
Good quality, fresh food is our ethos. This can be simple dishes done incredibly well through to more elaborate fayre, we take pride in every dish we serve. Our Director of Food, Jacqui Mee heads up our team of Food Innovation Chefs with the objective of ensuring we source the best ingredients and continue to bring new ideas and trends to our restaurants.
The high street is a great source of inspiration as it's changing all the time. Our Food Innovation team regularly make trips to the UK's cities to get a feel for the next big trends, the buzz of Altringham Market House inspires the senses and we want to emulate the sights, sounds and flavours in our dishes!
Can you tell us about the new restaurant at Chapelwood?
The restaurant at Chapelwood is a modern, light, welcoming facility within the heart of the community. We are delighted to be working in such a stylish environment. We offer light lunches such as homemade soups with fresh bread, sandwiches, and the incredibly popular homemade quiche. Dinner is our main service; we encourage a family style service to give the owners a social event they can look forward to each day. Our dinner menus feature classics such as slow roasted belly pork with celeriac mash or pan-seared seabass with smoked bacon and lentil stew. We also like to mix it up with some flavours from around the world, our recent French cuisine night was very popular with the owners.
Who forms the new Chapelwood restaurant team?
The restaurant team has remained in place and flourished with our support. Paul Manning leads the team and having a strong retail catering background before joining Olive certainly puts him in a good position to steer Chapelwood. Our chef, Lee is now encouraged to showcase his skills and pass them down to trainee chef, Kate. Annemarie leads the Front of House with her excellent eye for detail.
Do any of the owners have any favourite dishes so far?
The seared lambs liver and bacon on colcannon mash is very popular, it's a dish that isn't seen as often nowadays but the owners love it! Fish and chips always goes down very well as a Friday treat and the roasted vegetable and mozzarella quiche is a lunchtime favourite.
For all of us that aren't able to enjoy the tasty food at the Chapelwood restaurant can you share a favourite recipe we could cook up for ourselves at home?
We found it hard to pick just one recipe, so we've included two of the favourites. Enjoy!!
Pesto-crusted Cod with garlic roast potatoes and tender stem broccoli
INGREDIENTS
(Serves 4)
1 kg Maris piper potatoes, cut into 2cm chunks
2 tbsp. olive oil
2 fresh rosemary sprigs leaves chopped
3 garlic cloves, finely chopped
For the pesto cod;
75g pesto tomato and basil
100g breadcrumbs
Zest of 1 lemon, plus a wedge to serve
4 sustainable skin on cod fillets, about 250g each
To serve (optional) steamed tender stem broccoli
METHOD.
Heat the oven to 200c fan, spread the potatoes in a large roasting tray, drizzle with the oil and mix to coat.
Meanwhile, combine the pesto, breadcrumbs, and lemon zest in a small bowl with a pinch of salt and pepper. Put the Cod in a small roasting tray skin side down then spread a quarter of the pesto over each fillet.
After the potatoes have been roasting for 20 minutes remove them from the oven and turn down the temperature to 180c fan. Sprinkle the rosemary and salt and pepper over then return them back to the oven and put the Cod on the rack below cook for 10 minutes.
Stir the garlic into the potatoes, then roast everything for another 7 minutes until the Cod is cooked and potatoes are crisp. Serve with broccoli to complete the meal.
Chicken with wild mushrooms and leeks
INGREDIENTS
4 Chicken breasts, skin on
150g of butter
2 large shallots
150ml white wine
100ml water
50ml double cream
100g of wild mushrooms
8 baby leeks
4 tsp fresh tarragon
Dash of lemon juice
METHOD.
In a thick bottomed pan melt 25g of the butter and seal the chicken skin side down.
Peel and slice the shallots and add to the pan along with the white wine, bring to the boil.
Add the water, cover with a lid and place in the oven at 180c fan until cooked for about 10-15min.
Remove chicken and leave to rest for 10 minutes under foil. Strain the chicken liquid through a sieve into another pan.
Trim the baby leeks and steam until tender, put aside.
Bring chicken liquid to the boil, add mushrooms and cook for 1 minute before adding cream, once again boil.
Whisk in the butter little by little, add the cooked leeks chicken and tarragon, season with salt and pepper and add a little lemon juice if necessary.
Serve with creamy mash potatoes to complement.
---
If you're looking for a new home in a flourishing community with a fantastic on-site restaurant then get in touch with the team to find out more about the homes and facilities at Chapelwood: [email protected] or call 01625 569492.