17 November 2020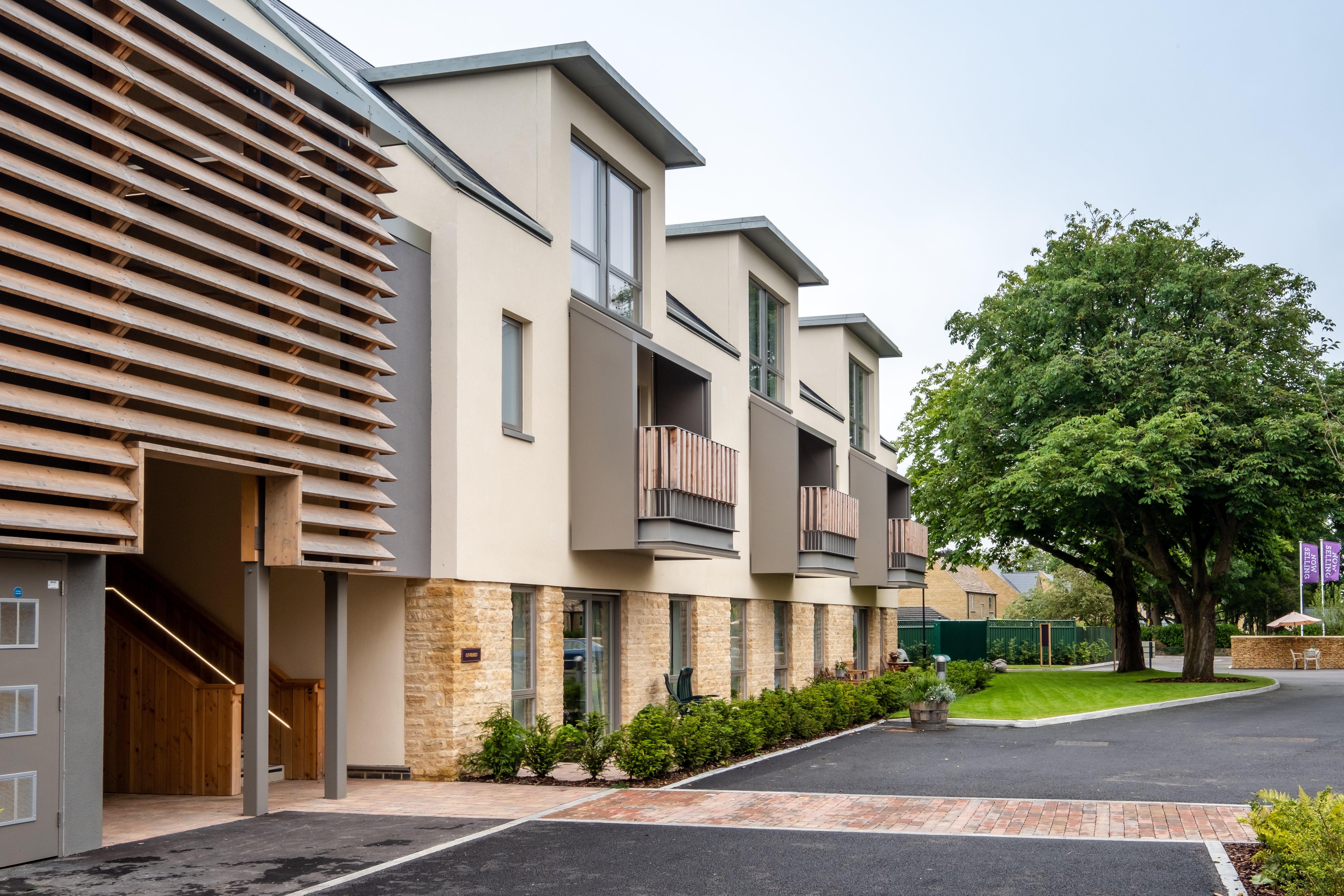 Continuing with our series of meeting the teams across our Lifestory family we recently caught up with Clare Steward our General Manager at our Steepleton community in Tetbury. 
Hi Clare, can you explain a little more about your job role?
My role at Steepleton is General Manager, it's a very diverse role so no day is the same! I undertake many things including legal/ health and safety compliance such as fire alarm testing and legionella testing of the pools to organising coffee mornings and events for our lovely owners depending on lockdown measures.
We also have two part-time Lifehosts Jackie and Harriet at Steepleton who support with day to day development activities. 
How is life at Steepleton? 
Life at Steepleton is good! The community is built with six separate blocks so every owner has their own front door into the fresh air. Lockdown meant that walks around the communal gardens could be enjoyed and owners could still see and speak to their neighbours at a safe distance. Steepleton enjoyed a strong sense of community prior to lockdown and the effect of the COVID-19 pandemic has only strengthened it. 
I am pleased to say that I even managed to host and organise a VE Day party with the help of my cleaning contractor Carra. We had an afternoon tea by the outdoor pool with a glass of fizz and listened to 1940s music whilst the homeowners shared their memories, all at a safe social distance of course! 
What are your top recommendations for Tetbury and the wider area? 
There are many things to do in and around Tetbury however a favourite of mine is the railway line not far from Steepleton. You can enjoy a wonderful stroll surrounded by countryside including sheep, cows, and alpacas! You can then enjoy a nice cup of tea and slice of cake at The Whistle Stop Café. If you're a foodie then the weekly market has some great produce plus The House of Cheese and Jesse Smith Butchers are a favourite of mine.
I may be biased but the recently opened Steepleton Kitchen in our community is also fantastic and a must visit!
What do you enjoy most about living and working in the area? 
Although Tetbury is a bustling town there is a strong sense of community, everyone remembers a face and people will always greet you in the street. The community looks after Tetbury too with Tetbury in Bloom looking after the wonderful floral displays. The Council organises litter picking, which I'm pleased to say two of our Steepleton homeowners are involved in. 
I enjoy walking so being only a ten minute walk into the lovely countryside is ideal for me. 
---
If you're looking for a new home in the stunning Cotswolds in a thriving community surrounded by picturesque countryside then get in touch with the team to find out more about the homes available at Steepleton, call 01666 848219 or e mail [email protected]