08 March 2021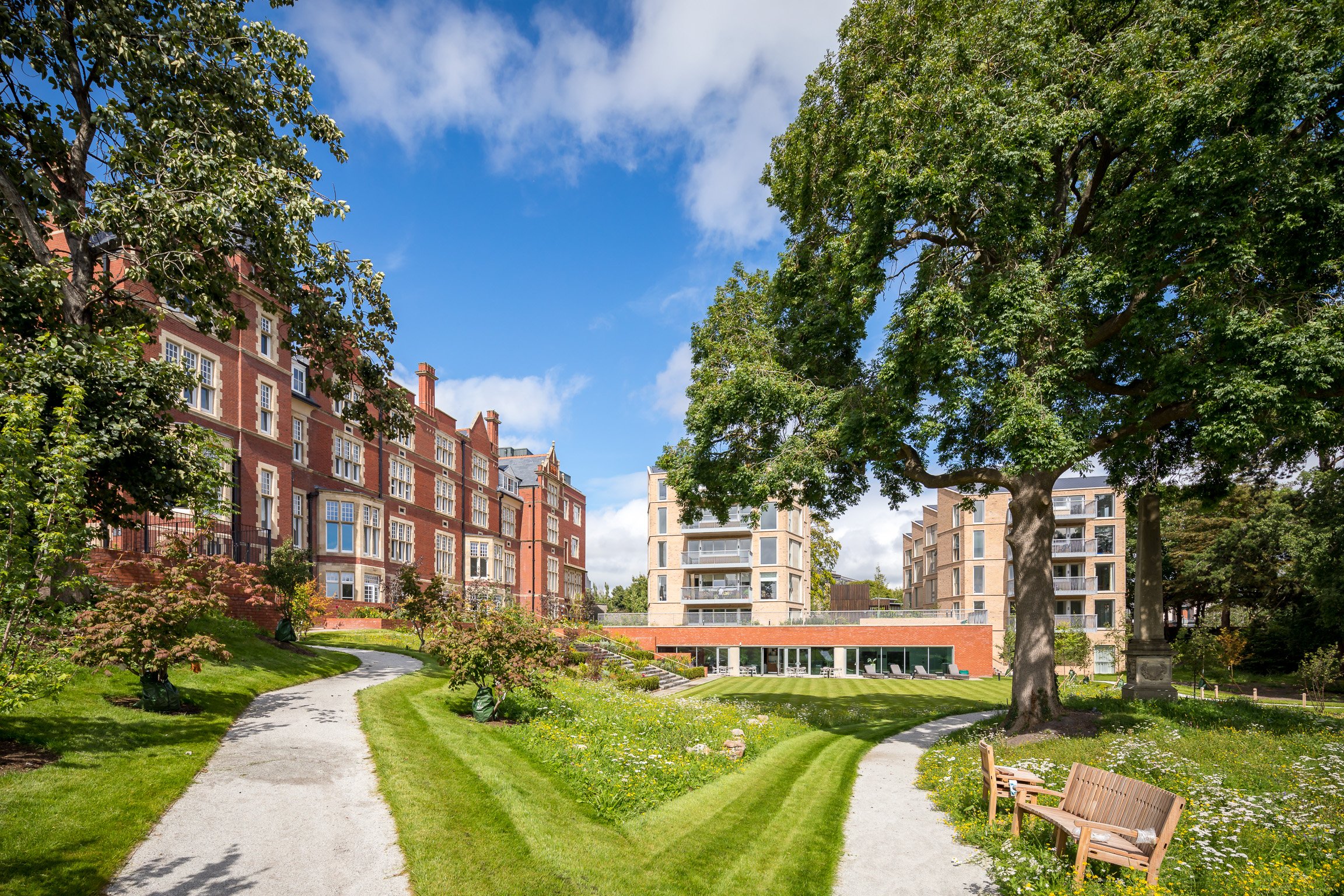 Next in our Meet the Team series, we have been speaking to Keith Turnbull, our new General Manager at The Vincent, to find out more about his previous experience, how he came into his role at The Vincent and his exciting plans for the community when lockdown restrictions are lifted.
Hi Keith, can you explain a little more about your job role and how you came to be working with Lifestory?
The role itself involves looking after the development, supporting our wonderful team who work here and of course looking out for the wellbeing of the homeowners. I got into the hotel management business many years ago now, but recently I decided I wanted a change and came across the role at The Vincent. I really wanted the opportunity to bring all of my transferable skills across from the hotel industry and try something new!
I really enjoyed hotel work but the guests come and go so quickly, working at The Vincent I hope that I am able to make lasting relationships with the homeowners here and feel like I'm making a difference in their lives. I have thoroughly enjoyed my time here so far since starting back in December 2020. It's a beautiful later living community and although it is still growing in size, there is a very positive atmosphere and all of the current homeowners have been extremely welcoming.
How is life at The Vincent?
Whilst we have been in lockdown we have been busy working behind the scenes planningnplenty of activity for when restrictions are lifted. Of course, day to day we are still here from 8am to 8pm daily to provide support and guidance to homeowners if they need it. We always make sure that we are communicating the latest rules to the community so that everyone can remain as safe as possible.
Life is still quieter than usual. Our on-site restaurant, The Vincent Kitchen, is unfortunately closed due to the current restrictions but I cannot wait to see this facility at the heart of The Vincent reopen. I have heard glowing reviews from homeowners and so look forward to working together with Cleverchefs in reopening the Kitchen when rules allow and trying my favourite dishes off the menu.
Do you have any favourite features of the community you work for?
I would say that my favourite feature overall is the combination of new and old architecture that exists here at The Vincent. We have two very distinct buildings, the beautifully restored 1886 Queen Victoria House, and the two new builds – Charlotte and Jacob – all overlooking the wonderful grounds. These contrasting buildings offer home owners two very different styles to choose from, but all providing the same excellent level of service and lifestyle.
One thing I am delighted about is the special permission we have received from the authorities to re-open our steam room, sauna and pool for owners use. The wellness facilities we have are splendid and it is very important for the physical and mental wellbeing of the homeowners here to be able to continue with their exercise. Our homeowners are able to book out slots to ensure that they are the only ones using the facilities at any one time meaning they have a private spa all to themselves and are perfectly safe and secure while using this facility.
What are your top recommendations for Bristol?
The area of Bristol that we are situated in is Redland and it is just beautiful with so many activities right on our doorstep. Some of my top recommendations would be Bristol Zoo, the Clifton suspension bridge and the Clifton Downs. Bristol is a truly vibrant city, with so much activity, gorgeous cafes, independent shops and restaurants. I personally think that Bristol is one of the top places to eat out in the UK. It is also a city rich with culture and art, with many theatres and museums including the Old Vic Theatre.
What do you enjoy most about living and working in the area?
I don't live in Bristol myself but commute from Swindon which is just a 45 minute drive away. The location is truly the best part about working at The Vincent. Being in Bristol means that everything is on your doorstep, The Vincent has, as the Americans would say, the walkability factor. There is no need for homeowners here to have a car as they can simply walk straight into Clifton to the many speciality shops, to pick up a coffee or just to explore some of the many parks and open green spaces.
Do you have any plans for events and activities when lockdown lifts?
Firstly, I can't wait to get working with organisations within the local community, whether this is the cafes just down the road from us or charities located in the city centre. I think we can build some really great relationships in this community once it is safe to do so.
We have also been asking for feedback from our homeowners about what activities they would like to see organised once lockdown is over. The most popular responses so far have been a wine tasting and a trip to the races.
We can't wait to make a start on organising these, with the Lifehosts currently building a 3 month calendar full of fun activities once lockdown is over. I am also a keen cyclist and would love to start a weekly cycle club for our Lifestory team and the homeowners to join in with. We have one owner who was a passionate cyclist in his younger years so I am sure this club would gain a lot of interest.
---
If you're looking for a home with a strong sense of community and excellent facilities then get in touch with the team to find out more about the stunning homes and lifestyle available at The Vincent. Call on 0117 981 4352 or email [email protected].